My family's Jewish recipes have never been family secrets. Sharing them is the best way I can think of to let you into my home. From every day Jewish recipes to special holiday recipes, Jewish cooking is in my genes.
Enjoy my Jewish cooking!
Appetizers
Mezze (Baba Ganoush, Muhammara, and Israeli Salad)
Soup
Beet Borscht From the Old Country
Sweet and Sour Cabbage with Meatballs
Main Course
Chicken with Figs, Pumpkin and Red Wine
Grilled Lamb with Mint Marinade
Stuffed Zucchini with Chicken and Pine Nuts
Roast Chicken with Bread Salad
Matzo Mina Cardamom Chicken Pie
Za'atar Roast Chicken with Lemon and Onions
S
Sweet and Sour Cabbage with Meatballs
Honey Glazed Chicken with Lemon and Olives
Roast Chicken with Saffron, Hazelnuts and Honey
Lemon Garlic Spatchcock Roasted Chicken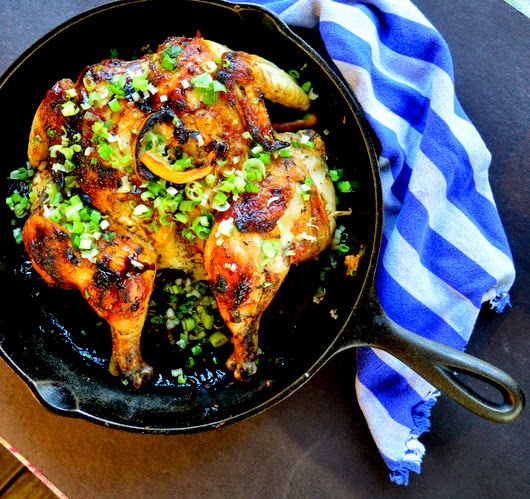 Potatoes and Veggies and Noodles
Potato Latkes withe Green Chiles and Cheese
Potato Latkes and Parsnip Latkes
Roasted Carrot and Fig Tzimmes
Breads
Breakfast/Brunch
Overnight Everything Bagels and Lox Casserole
Everything But the Bagel Scrambled Eggs
Falafel Waffle Brunch Sandwich
Overnight Matzo Brei with Caramel Apples
Desserts
Honey Cake with Whiskey and Pecans
Apple Cake with Matzo Streusel and Caramel
Chocolate Covered Orange Peels
Easy Raspberry Meringue Cake with Chocolate Ganache
Honey Cake with Apples and Toasted Walnuts
Kadaif or Middle Eastern Cheesecake
s
Halvah Stuffed Baked Apples
Please Pin and Share!