These almond butter tahini cookies are gluten free which makes them a perfect Passover recipe. Chewy, but fragile, I know you will love them. Tasting like they are made with browned butter-but not- I know these cookies with dark chocolate, will be a new hit!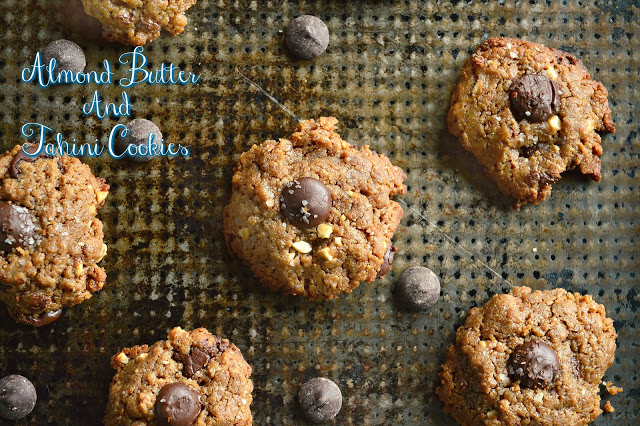 Passover recipes are traditional but I always try to add in something new. Passover begins on Good Friday this year and I have yet to begin cooking.
Unfortunately we were called away suddenly to Texas last week because my mother in law died. She suffered from Alzheimer's the last year and a half and I do believe she would have been happy that she didn't linger longer.
We will miss her but she had a mostly great 87 years. It is an awful disease that badly needs a cure.
So now I'm back and trying to prepare for Passover. Below is an updated post in case you also need to get started. I had hoped to post some new Passover recipes but sometimes the oldies but goodies, are the best!
(An updated post from 2017)
Passover is a week from Monday and my cooking has begun. Yesterday found me starting 2 pots of chicken soup and experimenting with a new almond butter, tahini cookie.
I was pleasantly surprised by these. They taste rich and a lot like a browned butter cookie, but no butter in these except for the almond butter.
Totally gluten free and perfect for Passover. I used just a touch of almond flour in them and some dark chocolate chips. Most are in the freezer, but not before Manservant devoured 1/2 dozen of them.
I still have a long way to go and tomorrow I will be regrouting our shower that badly needed it. I took out the grout Thursday-what a mess!
I best figure out quickly what will be on our plate next Monday as Zoe and my folks arrive on Saturday.
I'll do as much as I can before they get here. To help me focus I decided to put together a roundup of what's been on our plates through the years. Even if you don't celebrate Passover I know there will be something here to enjoy!
Passover Food Tips:
A few tips to pass on…I have made gefilte fish in the past, but highly recommend Ungar's gefilte fish, found in the freezer case.
Add some onions, celery and carrots to the water when you boil this loaf and then just follow the directions on the package. It is a hit!
I also make my own horseradish easily in the food processor. Yes. It is a pain to peel and chop and WATCH OUT when you open the lid of the processor!
Those fumes will get you! Throw in a bit of white vinegar, some salt and maybe a cooked beet if you need to tone it down. This is great horseradish!
Need a Passover recipe schedule?
2 weeks ahead: I'm starting my chicken soup today, as well as the matzo balls. These can be frozen and it is good to get them out of the way.
Potato kugels are easily frozen and then thawed and reheated. Matzo toffee and matzo crunch can be made several weeks ahead.
1 week ahead: Macaroons and Passover cookies. Some can be frozen, but I don't freeze the macaroons. Has anyone ever tried that?
3 days ahead: The gefilte fish I do about three days ahead and store in the fridge. I always set my Passover table early.
2 Days ahead: Charoset and horseradish can be made two days before. Brisket can be done two days ahead. Keep it wrapped in the fridge and slice it the day of. They can also be frozen.
Colorado is dry so if I do a meringue dessert I bake the meringues two days ahead and assemble the day of. Most cakes can be frozen and thawed and then assembled the day of, if not the day before.
1 Day ahead: I usually make chopped liver a day ahead. Take anything out of freezer that needs to be thawed overnight.
Day of: Make a list of everything that you are serving and how to reheat them. Get out your serving dishes and utensils and label each plate. (My mother taught me this!)
With any luck you will have someone to help in the kitchen who is good at following directions!
Do your Seder plate and salt water. I always place green onions and parsley in little vases and place them on the table, too.
I prepare my vegetable on the day of. So make sure you have what you need. I also get a chicken dish ready and then assemble cookie trays, etc.
Now go get dressed and relax. Everything will be perfect. And there is so much food that no one will notice if you forgot anything!
I hope I will have some new Passover recipes to add during the week if I get a chance. This matzo grilled cheese is a favorite of mine and though I know it won't work for Seder, be sure to make it during the week. Love this!
For snacks during the week this matzo crunch more than suffices! Hopefully some of the menus below will give you some ideas if you are behind like I am. Spring cleaning got the best of me, as did spring fever. Happy Passover or Easter!
Beet Pickled Eggs are a great change from plain hard boiled eggs!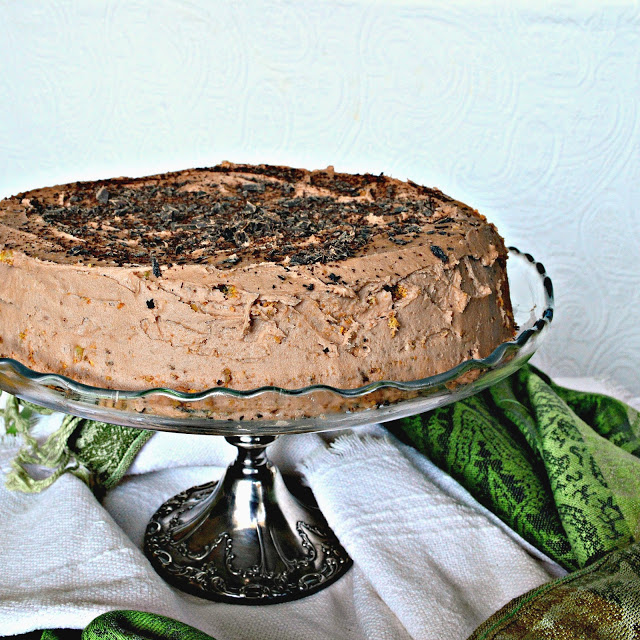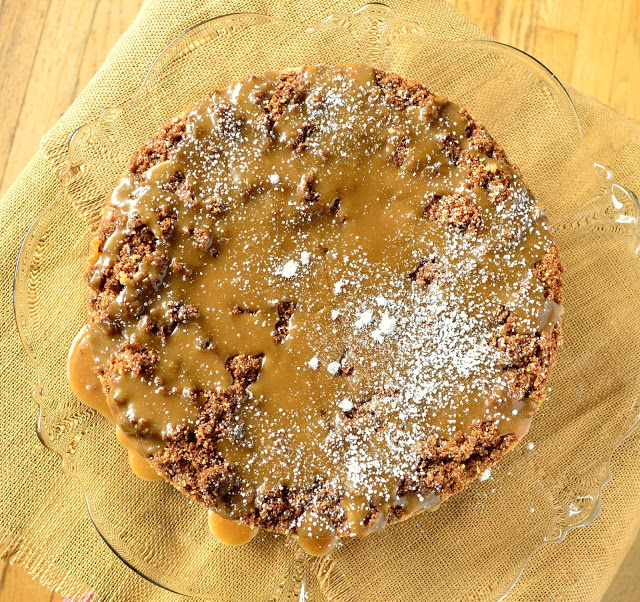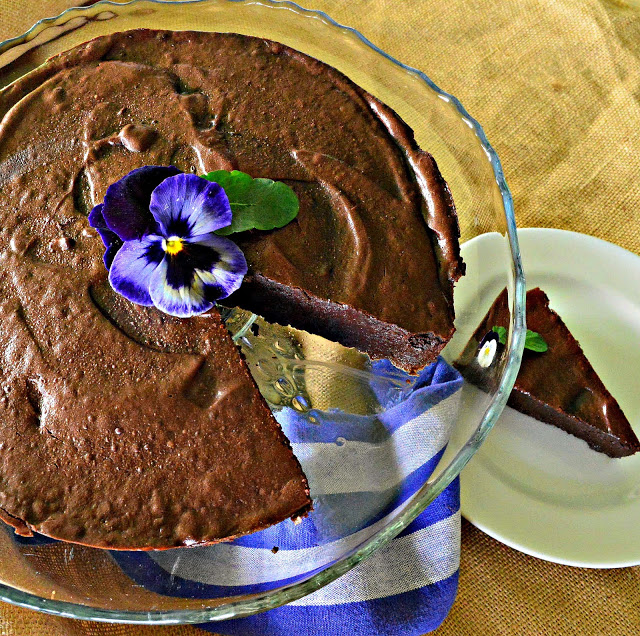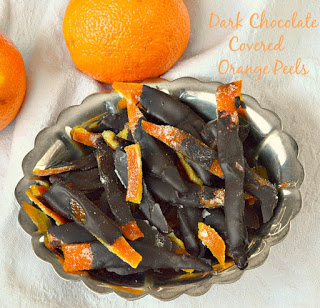 For breakfast you may want to try this Overnight Matzo Brei! So good!
Please Pin and Share: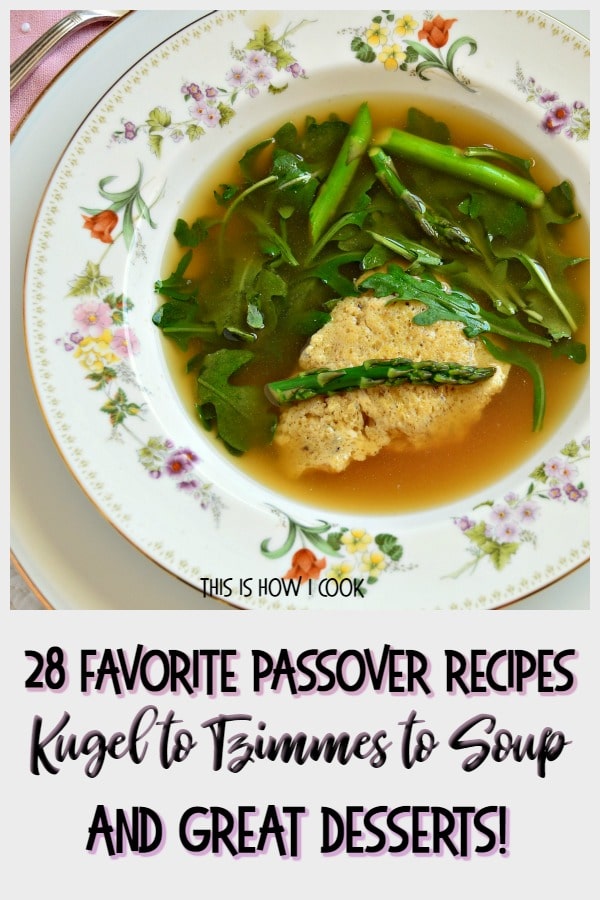 Print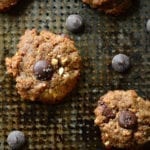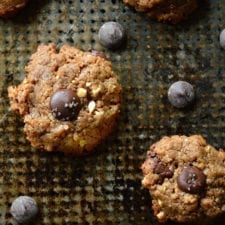 Almond Butter Tahini Cookies and 23 Passover Recipes!
Author:

Abbe Odenwalder

Prep Time:

15 Minutes

Cook Time:

15 Minutes

Total Time:

30 Minutes

Yield:

2

dozen

1

x

Category:

Cookies

Method:

Baking

Cuisine:

Jewish American
---
Description
These almond butter tahini cookies are gluten free which makes them perfect for Passover. Chewy, but fragile, I know you will love them. Tasting like they are made with browned butter-but not- I know these cookies with dark chocolate, will be a new hit!
---
2

c brown sugar

2

large eggs at room temperature

3/4

t vanilla

1 1/4

c almond butter with salt (Make sure this is blended well!)

1/2

c tahini (Make sure the oil is incorporated)

1/4

t kosher salt and more to sprinkle on top

1/4

c almond flour

1/3

c dark chocolate chips
---
Instructions
In a medium bowl, whisk brown sugar, eggs, vanilla and salt. Stir in almond butter and tahini. Mix well. Add almond flour and chocolate chips.
Using a tablespoon drop dough onto a parchment lined cookie sheet. They will be oily. Freeze for about 30 minutes or chill overnight. If oil is puddled on the cookie sheet, use a paper towel to blot up before baking.
When ready to bake, preheat oven to 350. Place about 15 dough balls per cookie sheet. Sprinkle with more salt if desired. Bake for about 15 minutes or until golden. They will spread a bit and may become lacy at the edges. These crumbs taste like browned butter. So good! Cool and let set a minute or so before transferring to a wire rack to cool completely
---
Keywords: almond butter tahini cookies, tahini cookies, passover recipes, passover desserts, gluten free cookies, almond butter cookies, tahini cookies