Chorizo is easy to make and can be made with your favorite ground meat. Spices can also be adjusted to suit your taste.
Chorizo is so full of flavor and so easy to make, it's high time you try it yourself. I love sausages, probably because I love the flavor that is infused into the meat.
One can be so creative when it comes to cooking with them. In most cases it is totally acceptable to substitute ground turkey or chicken, instead of pork or beef. The choice is totally yours.
Standard recipes such as sloppy Joe or chili can become new taste sensations when you sub in your fresh made sausage, instead of the normal ground meat.
Well, making my own has been on the back burner for awhile. Lately, I haven't liked my choices at the grocery. And last weekend found me with some ground turkey when I wanted chorizo.
Being too lazy to run to the store I decided to finally make my own. Let me tell you, there is no going back. Not only do I love knowing what is going into my own sausage, I also love that my recipe tastes better. Just sayin'!
What is the difference between Spanish and Mexican chorizo?
Chorizo is quite common in Mexican food, but also is used in famous Spanish and Portuguese dishes. After googling chorizo, it is apparent that most countries seem to have their own version.
Today we are talking about the Mexican version, that differs from the Spanish kind, in a few obvious ways.
Spanish chorizo is usually dried and filled with lots of smokey, spicy paprika and white wine.
The Mexican version is fresh and tends to use vinegar for flavor. It also contains paprika, but not usually the smoky kind.
They both are traditionally made from pork. I took a few liberties with my recipe and combined a bit of the two.
How To Use Chorizo
We love chorizo fried patties for breakfast. We love it cooked and crumbled on quesadillas. We love it in sloppy Joe. We love it instead of hamburger patties, between a bun with lots of spicy mayo for extra flavor.
Chorizo tastes great added to chili and is a perfect addition to poultry dishes. Mixed into scrambled eggs or instead of bacon on a fried egg sandwich, is a sure way to make something common, become something over the top. I could go on, but you get the picture.
The hardest part about making your own sausage is the waiting. It tastes better if you give the flavors a chance to melt into the meat, which means mixing up the spices and the meat and letting it sit refrigerated for up to a day.
Now I don't have a lot of patience so I only waited a few hours, but imagine how extra special it would have been if I had showed some restraint. Well, we all are good at something!
I've got lots of recipes that require chorizo. If you want to prepare and make your own, give it a go. On the other hand, you can always buy it.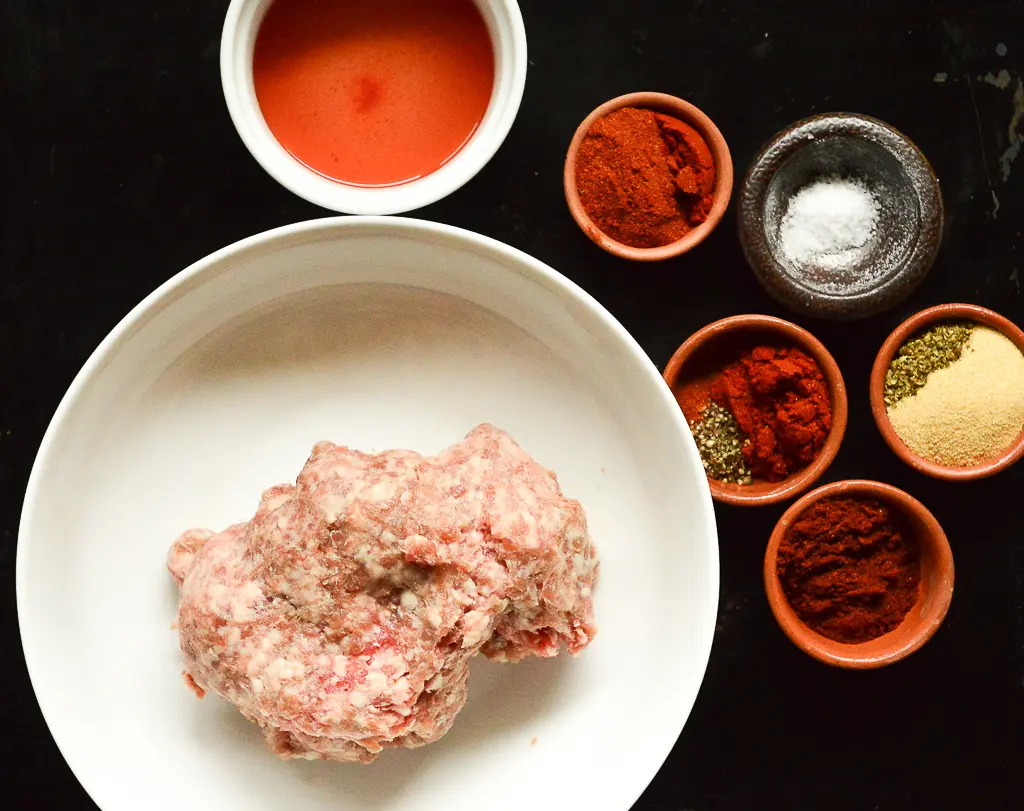 Just keep in mind that this is easy and tastes so much better. And it comes together fast; well, that is if you don't count the waiting!
So now I'm off to look for dresses. I have several occasions coming up and I need a dress. I am good at cooking. I am not good at looking for dresses. Wish me luck, because I need one for next weekend and another more fancy one, two weeks later.
I'd much rather be making this!
Ways to use Chorizo:
Red Chile, Chorizo and Cheese Breakfast Enchiladas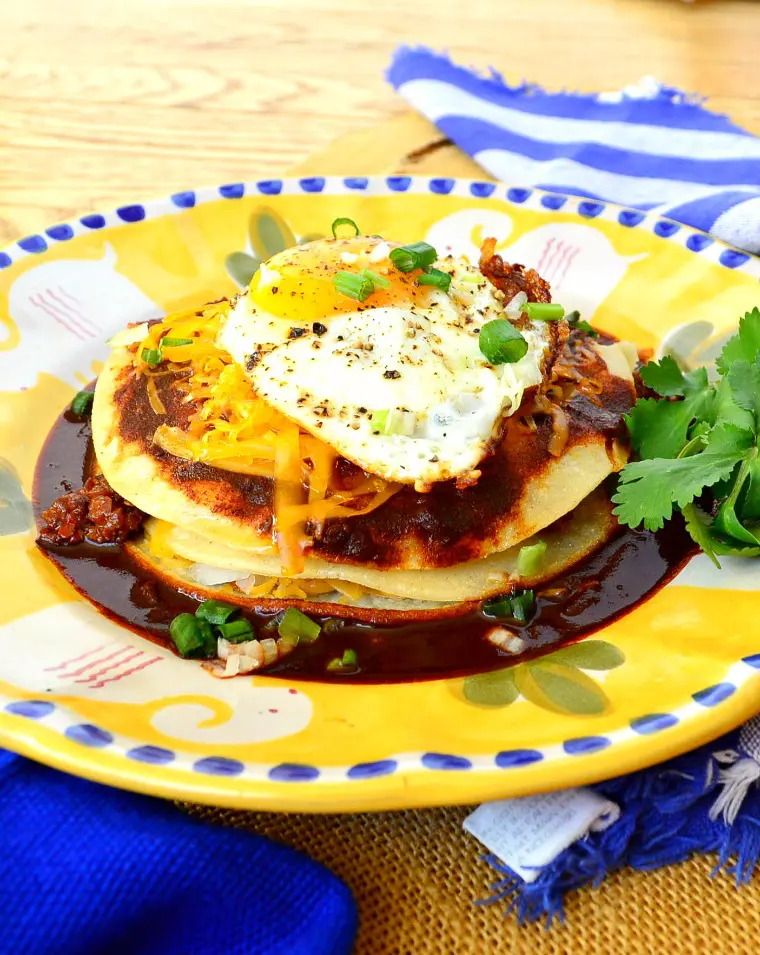 Please Pin and Share This Chorizo!
This is an updated post from 2015.
Print
Chorizo – How to Make It
Author:

Abbe Odenwalder

Prep Time:

10 Minutes

Total Time:

10 Minutes

Yield:

1

lb

1

x

Category:

Mains

Cuisine:

Mexican
---
Description
Chorizo is easy to make and can be made with your favorite ground meat. Spices can be adjusted to suit your taste.
---
1 lb ground pork, turkey or chicken

1 T ancho chile powder

1 T chili powder

1 T oregano

1 T garlic powder

1/2 t freshly ground black pepper

1 T smoked paprika

1 T regular paprika

1/2 t salt

1 1/2 T red wine vinegar

1 1/2 T apple cider vinegar
---
Instructions
Combine ground meat with seasonings. I used my hands to mix this really well, but you could use a wooden spoon.
Form meat into a loaf about 10-12″ long and place in plastic wrap.
Place in refrigerator for up to 24 hours. You can freeze it like this for further use.
When ready to use slice and press it into patties or fry it and crumble for other uses.
---
Notes
It is advised to let chorizo sit for 24 hours to let the spices melt into the meat. However it is still great, if you don't!
Keywords: chorizo, how to make chorizo, chorizo recipes, chorizo seasoning, chorizo ingredients, chorizo recipe, chorizo sausage