Love recipes with za'atar? This za'atar chicken is grilled, laid on a bed of chickpeas, topped with a za'atar sauce and placed on grilled na'an or pita bread. It is good! Really good!
I love recipes with za'atar which means this za'atar chicken is right up my alley. Middle Eastern recipes are some of my faves and this healthy ground chicken recipe brings back memories of Israel where it seemed wherever you walked, one could not escape the aroma of grilled food.
Shashlik, shish kebab, grilled chicken, grilled lamb, skewers of goodness, all of it was enough to make your mouth water.This recipe for za atar chicken reminds me of those visits.
I think I devised this recipe because I loved those skewers and I love za'atar which can now be found in my local market, run by Kroger.
So what is za'atar?
Za'atar is related to thyme and oregano and grows wild in the Middle East. In the late 70's in Israel, it was discovered that wild za'atar was almost on the verge of disappearing so they made it a protected species.
It probably was known as hyssop in the bible.
Now za'atar seasoning is commonly composed of thyme, oregano or marjoram, possibly sumac which has a lemony taste, salt and sesame seeds, but everyone has their own favorite combination. There are many brands out there and I leave it to you to find the one you prefer.
I actually buy mine from a Middle Eastern grocery in an unmarked bag. There are some varieties that are more brown, but I prefer the green.
There are so many recipes with za'atar and once you have it in your spice cabinet you will find many ways to use it.
I love it baked on ma'aneesh. I love it with labneh and pita. I love to use it in dips or on popcorn. And of course, I love it on chicken!
Ground chicken is what I used in this recipe, but ground beef or lamb could also be used. Mix up the meat mixture with za'atar, garlic, onions, parsley and harissa and form into meatballs or small patties.
Set aside or refrigerate until ready to cook. The longer they sit, the better the flavor gets.
You can grill these patties or you can pan fry them., but the grill flavor is excellent.
Now saute some chickpeas or garbanzo beans until they crisp up and take on some color.
Make the za'atar yogurt sauce that is so so simple and so good.
Don't know what harissa is?
Harissa is a North African chile paste that often contains caraway, cumin and coriander. I buy the Mina brand at my regular grocer. We even use it in cocktails.
The fun thing about this za'atar chicken is that you can use these tasty patties so many ways. Place them on flatbread or stuffed in pita, or serve them over saffron rice.
They'd also be great on a salad!
Ever since I started blogging I've kept a little black notebook in the kitchen so I can actually write down the dishes I've cooked along with their measurements.
My little black book might be a bit dull if you are hoping for lots of phone numbers and special contacts, but I'll bet my book is much tastier than THAT kind! I'm only sorry that I didn't do this throughout my years of cooking, because I've lost a lot of great recipes.
And food ideas and places I loved to go, and words I love to use. What does your little black book contain? Tell the truth now!
I know one thing I wish I would have had was a little black book of dinner parties, and attendees, and menus. It seemed silly when I was young, but it was just the other day that someone mentioned to Manservant that a person he worked with way back when, still raves about a dinner he had at our home some 20 years ago.
The sad thing is that I don't remember that person, but I must say that it makes me feel good knowing he remembered the occasion. Now if I had a book, I'd have been able to look that up and probably would have had some great memories of the evening.
So starting now, I'm going to start a book and keep track. I figure I have at least 20 more years of entertaining ahead of me and there is no time like the present-right?
Whoever thought a little black book was just for secret phone numbers?
Need A Few More?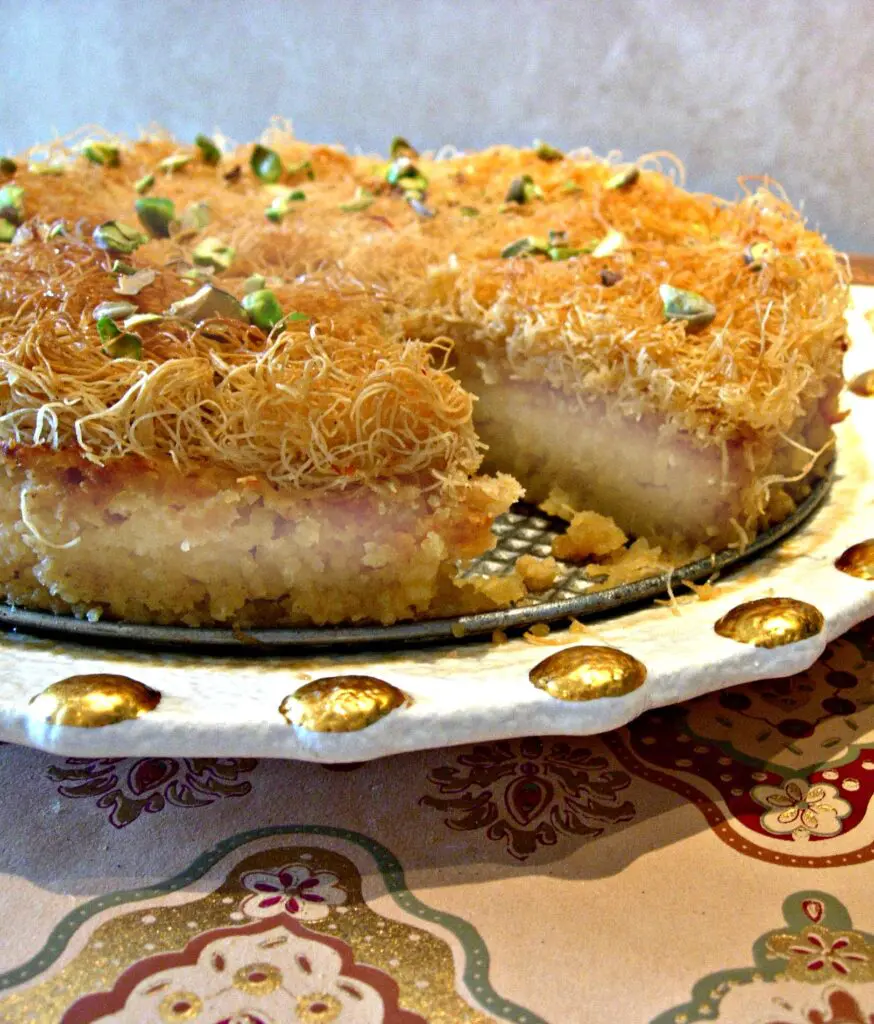 Za'atar Chicken with Lemon and Red Onions
I'd Love it if You'd

Follow Me

and Pin and Share: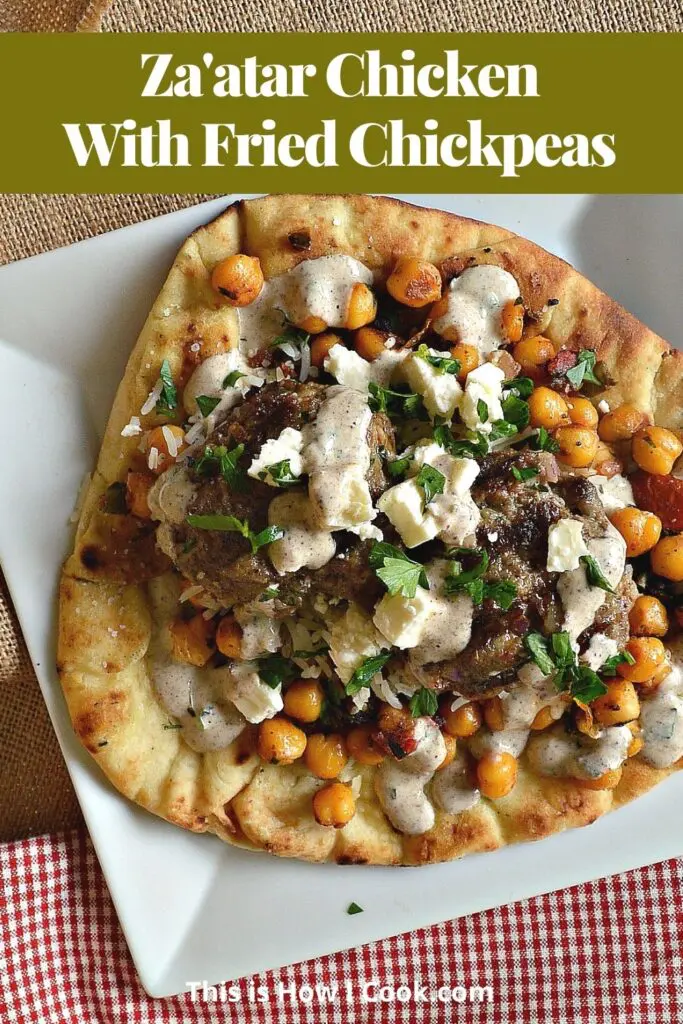 This is an updated post from March, 2014.
Print
Za atar Chicken with Chickpeas on Flatbread
Author:

Abbe Odenwalder

Prep Time:

25 Minutes

Cook Time:

8 Minutes

Total Time:

30 Minutes

Yield:

4

Servings

1

x

Category:

Main Course

Method:

Grill

Cuisine:

Middle Eastern
---
Description
Za'atar chicken meatballs are a star on your favorite flatbread, rice bowl or salad. Enjoy this grilled Middle Eastern treat and see how good za'atar tastes!
---
Za'atar Ground Chicken Patties
1 lb ground meat

2 T za'atar

1 T olive oil

3 large garlic cloves minced

1 T chopped parsley

1/4 c finely chopped onion

1/2 t salt

1/2 to 1 t harrisa or chili paste to taste

Na'an bread or Pita brushed with oil and grilled or lightly toasted

Fried Chickpeas:
1 T olive oil

3 T minced onion

1 minced jalapeno

1 minced garlic clove

1 chopped Roma tomato

1 can of drained garbanzos

1 T chopped parsley

Za'atar Yogurt Sauce
3 T thick Greek yogurt

1 t harissa

2 t za'atar

2 T buttermilk

1 T mayonnaise

1 t olive oil

1 t minced parsley

salt to taste

Additional Toppings:
Chopped Feta Cubes

Chopped Parsley

Hot Sauce

Leftover Rice

Tahini

Chopped and Seeded Cucumber

Chopped Red Peppers

Hummus

Pickles
---
Instructions
Chicken Patties:
Combine all ingredients together and stir well. I use my hands to really knead the meat mixture to get a good, fine texture.
Using 2 T of meat, form into patties, which should give you about 12-16 patties.
Set aside until ready to use. The longer this sits the more flavor the meat takes on.
When ready to grill, brush with oil especially if using chicken, because it is very lean. For other meats, use your discretion.
If you don't want to grill, feel free to pan fry these and then take them out of the pan and keep them warm. Or shove them to one side and you can cook the chickpeas in the same skillet. Lots of good flavors that way!
Cook or grill for about 5 minutes or until brown on both sides!
Fried Chickpeas:
Heat olive oil in a medium sized skillet on medium high heat.
Add onion, jalapeno and garlic and saute until lightly colored. Add tomatoes and garbanzos and cook, stirring often, until garbanzos crisps up and turn a soft golden color.
Stir in parsley and salt to taste.
Za'atar Yogurt Sauce:
Mix all ingredients together whisk well with a whisk.
To assemble:
Take your bread of choice and place chickpeas on top. Place chicken patties on top of chickpeas. Drizzle with sauce and sprinkle with your favorite toppings.
---
Notes
Feel free to use these chicken patties however you would like!
Keywords: za'atar recipes, za atar chicken, Middle Eastern recipes, recipes with za'atar, healthy ground chicken recipes