This post may contain affiliate links. Please see our disclosure policy.
Red wine and chocolate are like a match made in heaven. This chocolate cake with a strawberry filling is just what you need to celebrate Spring!
This chocolate cake with strawberries and red wine is made for spring. Strawberries and red wine really make this cake sing…not to mention me. Just keep in mind that by using fresh strawberries, this cake should be eaten within a few days or refrigerated. Of course, that shouldn't be a problem!
Red Wine gives this cake a more grown up dimension. Though this cocoa cake still has plenty of chocolate it isn't quite as sweet as most. However one bite through creamy chocolate frosting and into the strawberry center makes you wishing you had cut yourself a bigger slice.
If you don't want to make the cake with red wine, check out my absolutely fabulous, most favorite chocolate cake, that I've been making for 39 years. Feel free to use the strawberry filling and if you don't want to use wine, just use water or pomegranate juice.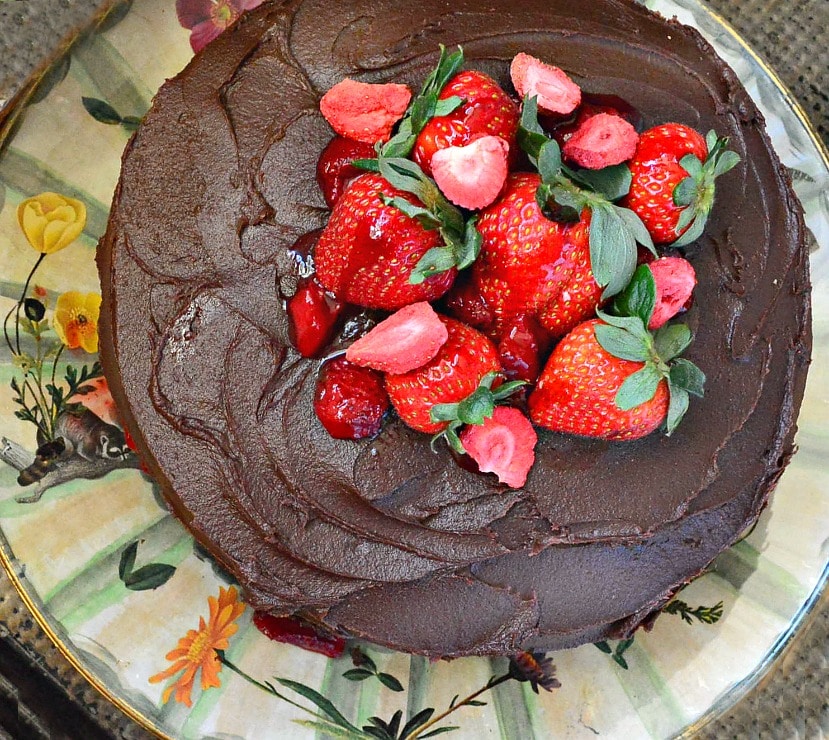 Written in 2016:
Oh no. Have you heard about the worldwide chocolate shortage? It's true, and in case you haven't, you can read about it here. This is bad news for chocolate bunny lovers and chocolate brownie lovers and chocolate chip cookie lovers and well…me. I am a chocolate lover and there is almost nothing a handful of chocolate chips won't cure. I am in deep do-do when the craving hits and often go through withdrawals. Thank goodness even Weight Watchers now allows for chocolate.
For some folks, lemon might signal the sign of Spring and for others it is asparagus. For some it might be peas or strawberries. For me it is seeing chocolate bunnies lining the grocery store shelves or those chocolate Cadbury eggs, that I have yet to have. I also adore the chocolate malted milk eggs and those robin eggs in the bright turquoise color, that have the crackly shell and are filled with chocolate. Yes, these to me, are the true signs of Spring.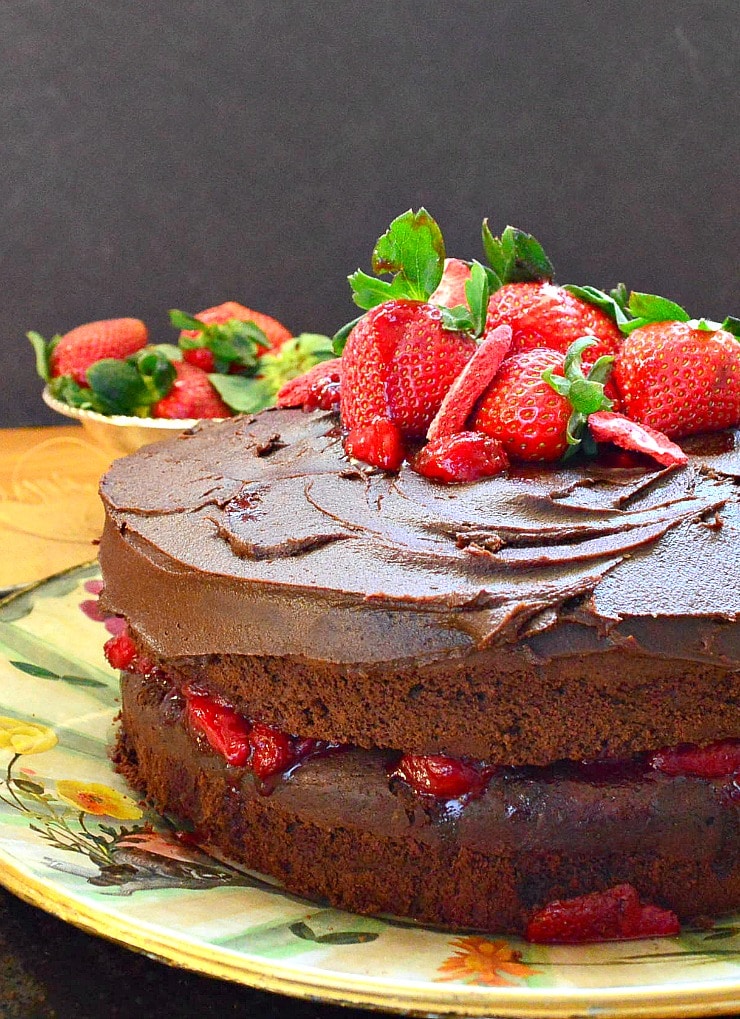 As a a good Jewish girl, loving Easter candy is something my parents probably started. You see as kids, there was always an in house Easter egg hunt- I guess so the neighbors wouldn't see- and there was always a chocolate bunny waiting for its head to be bitten off. Yes, my folks came through on the chocolate.
For better, not worse, we did not continue the Easter egg hunt when our kids were young. I can remember Alex Odie San China Boy wondering what a bunny had to do with Easter and what was with hunting for eggs when he thought it would be so much better to hunt for rabbits. I'd always relate it back to hunting for matzoh, though there are good explanations for this.
Zoe would then chime in, "those bunnies are just so cute." until then one year I broke down and got them one, (on the day after Easter), and they were astounded that I did. They then bit the head off and left the body to sit in their rooms for days on end, until I unceremoniously, threw them away. That was the end of the Easter bunny in our house!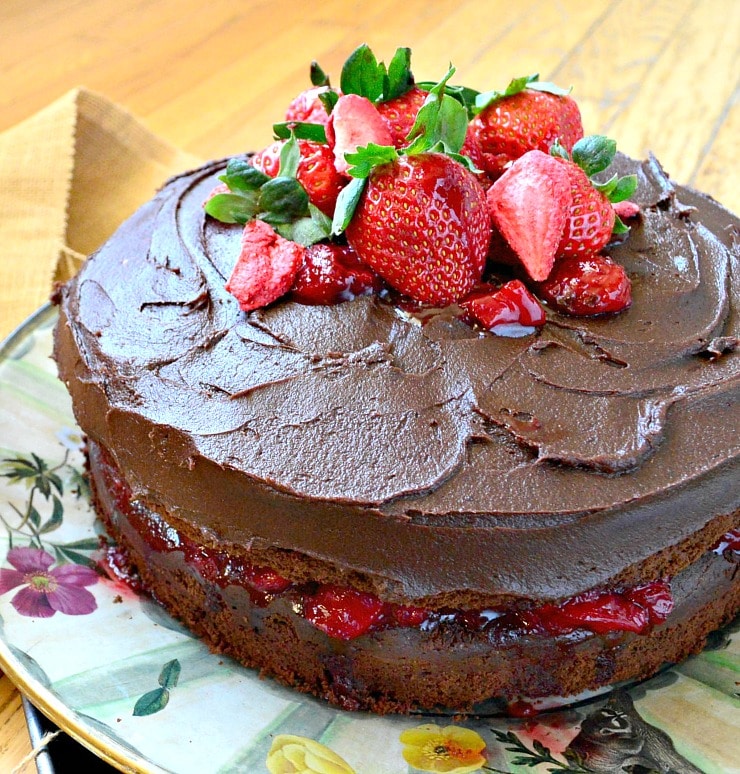 But back to chocolate as chocolate is always a good thing, is it not? In my house, my favorite quote kind of goes like this… "In the beginning, the Lord created chocolate, and he saw that it was good. Then he separated the light from the dark, and it was better."
No, I did not write that-I took it from a chocolate site. And I took this one too. "My therapist told me the way to achieve true inner peace is to finish what I start. So far today, I have finished 2 bags of M&M's and a chocolate cake. I feel better already," said Dave Barry.
Now it is Easter and the stores are lined with Easter bunnies, which makes me think chocolate, and chocolate makes me think cake, and if I did want to lump chocolate in with a few other favorites, I might choose red wine-which goes perfectly with chocolate. And then add in strawberries, because if all three are eaten together their health quotient increases considerably. Just sayin'.
This chocolate cake with strawberries is divine. Forget the chocolate Easter bunny.
Please Pin and Share: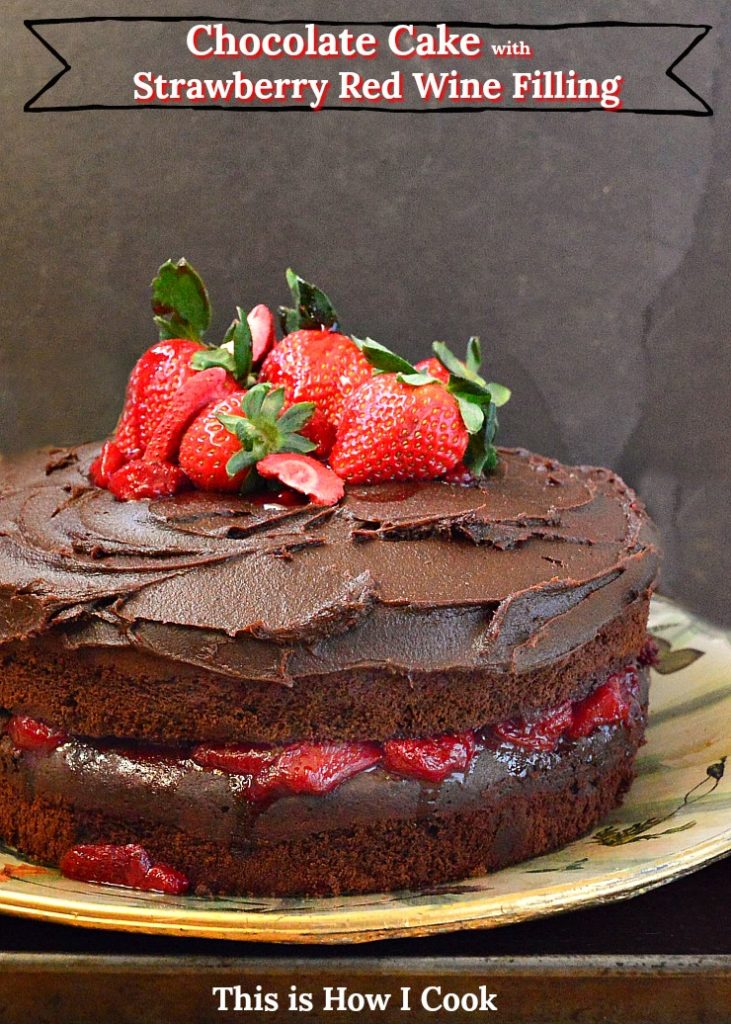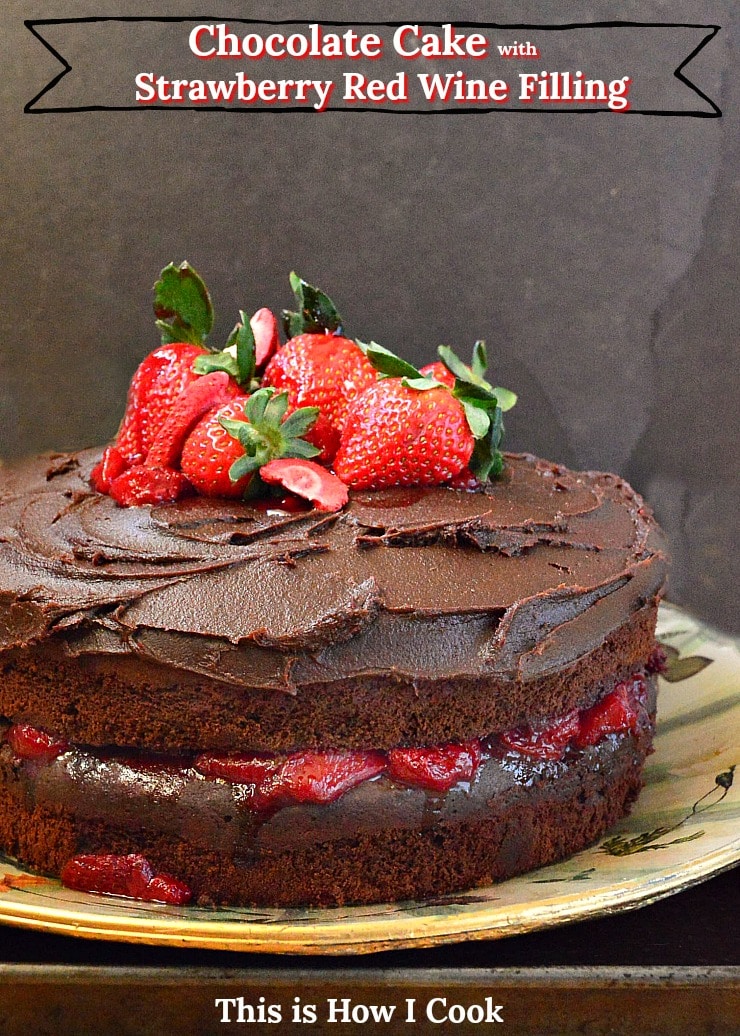 I prefer a 9″ cake pan with removable bottoms. Mine were my grandmother's and have lasted all these years. They are similar to these.
My favorite spatula is starting to show some wear. I like the middle one here and may give it a try.
Print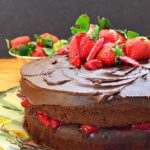 Chocolate Red Wine Cake with Strawberry Filling
Author:

Prep Time:

60 Minutes

Cook Time:

30 Minutes

Total Time:

75 Minutes

Yield:

Serves

10

-

1

2

1

x

Category:

Dessert

Method:

Bake

Cuisine:

American
---
Chocolate Cake:
2 c sugar
1 c unsalted butter, softened
4 eggs
1 t vanilla
1 1/2 c Pinot Noir
2 c all purpose flour
1/2 c self rising flour or (3/4 t baking powder, a pinch of salt and 1/2 c flour)
1 1/2 c cocoa
1 t baking soda
1 t salt
Strawberry Filling
16 oz fresh strawberries, diced into 1" pieces though I did leave some in slices
1/2 c Pinot Noir
1/2 c sugar
1/4 t freshly ground black pepper (Optional)
Chocolate Frosting
1/2 c softened butter
2 c powdered sugar
1/2 c heavy whipping cream
1/2 c cocoa
A few fresh strawberries for decoration and also a few dried strawberries
---
Instructions
Preheat oven to 350. Grease two 9″ cake pans and dust well with cocoa.
Using a stand mixer, cream sugar and butter together on medium speed. Add eggs, one at a time, mixing each before adding another. Reduce speed to low and add vanilla and Pinot Noir.
In a large bowl combine flours, cocoa, baking soda and salt. Mix well with a fork. Slowly add dry ingredients to wet ingredients and mix on medium speed until smooth, about two minutes. (I always cover my mixer with a dish towel so I don't have flour flying everywhere. Or mix it in and then turn the mixer on.)
Divide mixture between 2 cake pans and bake for about 25-30 minutes-inserting a toothpick to determine if the center comes out clean. Sides should also have shrunk slightly from the edges of the pan. Let cool on rack for about 20 minutes. Now start the filling.
Filling:
In a medium saucepan, heat strawberries, Pinot Noir and sugar over medium heat, stirring until sugar is dissolved. Once sugar is dissolved, bring heat up to high and bring mixture to a boil. Boil for 5 minutes, then reduce heat to low and simmer for 10 minutes, stirring every 2 minutes.
Strawberry Filling should be reduced by about 1/2 and slightly thickened. Remove from heat and let cool. Stir in pepper if using.
For the frosting:
In a stand mixer, beat softened butter on medium speed for 3 minutes. Slowly add half of the powdered sugar and beat on low for 1 minute. Add the whipping cream and beat on low for one minute. Slowly add the cocoa powder and the rest of the powdered sugar and gradually increase the speed to high. Beat for three minutes, until fluffy.
On a cake plate, place one layer of the cake with bottom side down. Frost with a thin layer of frosting. Now top with the filling, reserving a little bit for garnish. Now top with the other cake round, round side up. Ice with the rest of the frosting. I chose to use most of the frosting on the top of the cake, rather than icing the entire cake. That way you can see the pretty interior. I also used a few dried strawberries on top, because I like their color, next to a few fresh ones. I then drizzled with a little of the reserved filling. (This sure beats a chocolate rabbit!) Dust with cocoa if you want.
---
Keywords: chocolate red wine cake, chocolate cake with strawberries
More Chocolate Desserts to Pin and Share:
Chocolate Fudge Layer Cake
Quick Chocolate Cake
Texas Chocolate Sheet Cake
Flourless, Gluten Free, Passover Fudge Cake
Black Bottom Chocolate Bundt Cake
Easy Raspberry Meringue Cake with Chocolate Ganache
The Ultimate Katherine Hepburn Brownie
Alton Brown's Chocolate Chip Cookies