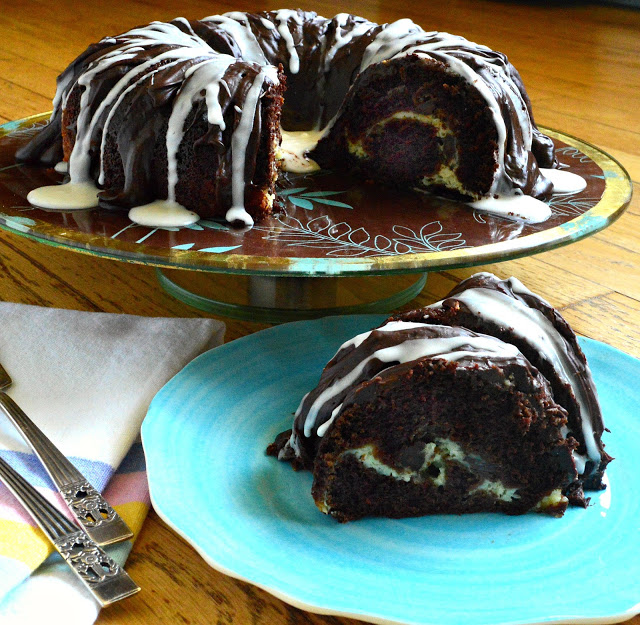 Sometimes I think spring break was invented just so I would want to go to college. Of course, I didn't know that until I went to college, but I have to admit that upon graduating college, (yes, I did!) I really missed spring break. It took about 10 more years in the workforce and then 5 more years before my kids were old enough, to start back down the spring break road. And now I miss spring break again!
Though Alex is out of college now, he reminded me of the time Manservant and I went to Moab one spring break. Now Alex wasn't on spring break,  (yeah, I know you are getting tired of those two words), but ski season was over and work was slow so he decided to go with friends and raft part of the Green River. Well, many moons ago, I think about 36, Manservant and I went backpacking in the Canyonlands area, and camped on the Green River.
After a dose of realizing I am now old, well, at least older than Alex, I took the time to remember my Edward Abbey moments and the fact that I was able to hike down and then back up, through steep red canyon walls and live to tell about it. Canyonlands is special and if you haven't made it there or placed it on your bucket list of national parks to see, you should! The solitude and peacefulness of the place has never left my memory. Well, that and still being able to marvel that I actually carried everything I needed for, I think, 3 or 4 nights in the wilderness.
Anyway… Alex came home for a few nights to see his sister who came home for Memorial Day. (If you have been wondering why I haven't been commenting on your blogs it is because when Zoe is around, my time is truly consumed.) And Alex's trip triggered my memory of my long ago adventure and this cake! No, I did not pack this cake into my backpack way back when… But I did make this cake as cupcakes for our road trip to Canyonlands. And during those 3-4 nights camping by the Green River, those cupcakes were taking up space in my orange hatchback Rabbit left in the parking lot, waiting for us to return.
So while we were consuming our beans and our soup and our basic grub, these cake/ cupcakes were being dreamt about. And of course, the moment we made it back to my bright orange car sitting in the hot sun,  we discovered these black beauties. With sweat and dust dripping down our faces, we devoured them. One by one. Two by two. Those puppies were gone to wherever good puppies go!
And so it was, that Alex and Moab reminded me that it was time to resurrect this recipe. With Zoe coming home a celebration  cake was on the menu. After all, she hasn't been home since Thanksgiving! And so these truly memorable cupcakes became a cake. Because cake is special. And so is Zoe. And Canyonlands. And Alex. And Manservant. And family.
Okay. Maybe you can't get to Canyonlands, but you can bake this cake.  Then get our your favorite Edward Abbey book. Sit in the hot sun. And dream. Of red canyons and muddy rivers and wide open spaces. It does the soul good.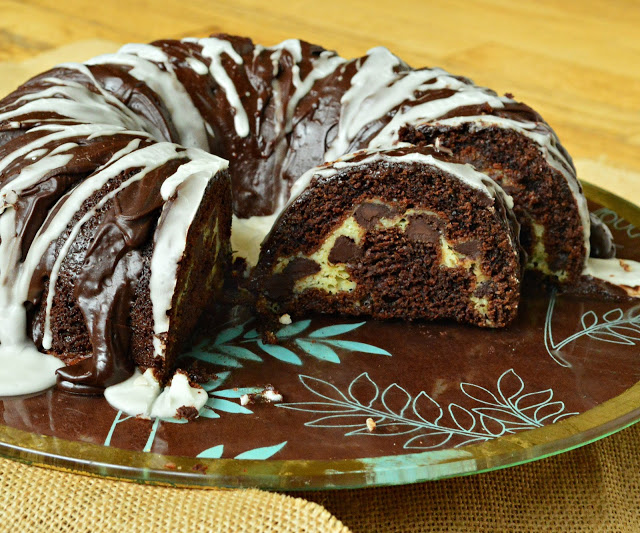 Black Bottom Chocolate Bundt Cake or Cupcakes
Serves:  12 as a cake or about 20 cupcakes
Preparation Time: About 15 minutes active time, 40 minutes baking
Ingredients:
8 oz softened cream cheese
1 egg
1/3 c sugar
1/8 t salt
1/2 t vanilla
1 c chocolate chips
1 1/2 c flour
1 c sugar
1 t baking soda
1/4 c unsweetened cocoa (extra for dusting pan)
1/2 t salt
1 c water or coffee
1/3 c vegetable oil ( about 1-2 T extra for greasing pan)
1 T white vinegar
1 t vanilla
Directions:
Preheat oven to 350. Grease a Bundt pan really well. I brush it well with oil and then sprinkle cocoa on the sides to dust the pan.
Place cream cheese, egg, sugar, vanilla and salt in a bowl. Beat well until smooth and fluffy. Stir in chocolate chips and set aside. This makes a lot and more than you need if you are only making 12 cupcakes.
In a large bowl, add flour, sugar, baking soda, cocoa and salt. Stir well. In a large measuring cup, combine water or coffee, oil, vinegar and vanilla. Make a well in dry ingredients and stir in wet ingredients. Combine well.
If you are making cupcakes, fill cupcake liners 1/3 full. Top with a dollop of cream cheese mixture. If you are making cake, pour about half the batter into the Bundt pan. (This doesn't make a tall cake as there isn't quite enough batter, but it does work!) Now spread the cream cheese filling over the batter. Top with the other half of batter. Spread well, so that the cream cheese filling isn't showing. This takes practice but if you don't cover all your filling it still makes a delicious cake!
Bake at 350 on the middle rack about 40 minutes for a cake, 25-30 minutes for cupcakes.
You can top this with a chocolate glaze. I take about 2 T of cocoa and 1 cup of powdered sugar and add 2 tablespoons of milk plus a 1/2 t of vanilla. Stir with a whisk until the lumps are out. If it is too thin, add some more powdered sugar. If it is too thick add more milk.  If you want it  plain, just leave the cocoa out. I used plain and chocolate, just to make it decadent, but one or the other will do!
More to try:
Bring your favorite chocolate dessert to Roxana's home baking #chocolateparty and win amazing prizes from Imperial Sugar®, Gold Medal Flour®, Safest Choice™ Pasteurized Eggs and KitchenAid®
Don't Lose This Recipe!
Please Pin and Share!