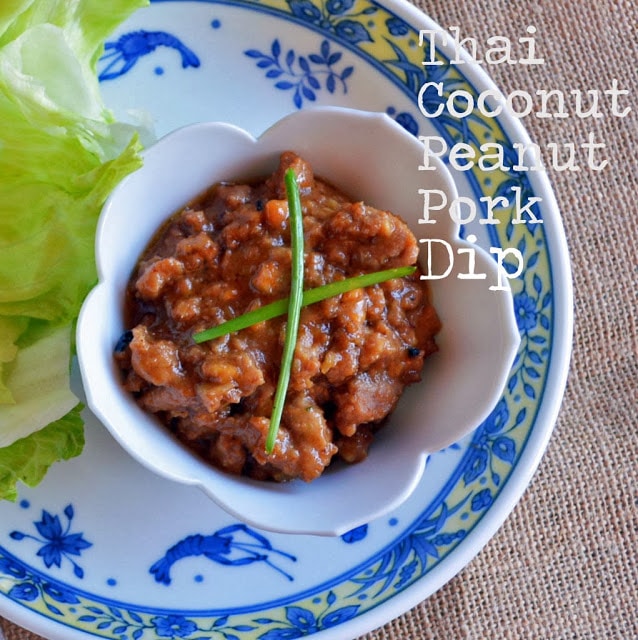 Go ahead. Look up the word dip. I've never realized just how many meanings there are for the word. My favorite from the Urban Dictionary goes like this: "Dip – leave abruptly. To get the hell out of somewhere." In this case at least, with this recipe, it would go something like this: "Quit being a dip. If you don't put that damn dip in front of me, I'm going to dip right out of here."
And with good reason, because this is damn good dip. You are going to want to dip your dippers into this dip and hoard this mess of a dip where it only belongs to you and just you. This is a totally addicting dip. I kid you not. Sometimes I fool myself and serve it with lettuce whereupon it becomes a lettuce wrap and can be served for dinner. After all, dips just aren't for dipping anymore. You know that, right?
It seems we've made it through chili week on the Blogosphere. Every other blog I've read is doing the chili. I guess I'm with the in crowd. Of course everyone who wasn't, seems to be doing dips. Ooo eee! I'm doing both, just to make it clear. Yes, that season of the year is upon us. The time of crock pots and chili and dips. Yeah, Some might say Super Bowl is finally here, but being the non football fanatic that I am, I scream "Football season is almost over!".
But being the dip I am, at least when it comes to football, you ought to know that I'm not a dip, when it comes to dips. I know a good dip when I see one and this dip is one of them. No sour cream or cream cheese, though it does have Thai ingredients and I love Thai food. You could also say that it has Vietnamese ingredients and I love Vietnamese. I guess it's kind of AC/DC. Just like the dip or lettuce wrap thing; what ever way floats your boat! You can serve it with rice crackers or veggies like carrots, cucumber rounds and roasted sweet potato slices. Of course, it also tastes great over rice or noodles. And I made scallion Chinese flat bread which made a great dipper. Remember, versatile is this dip's middle name!
I'm placing a bet that you are going to love this dip. I love artichoke dip and I love onion dip. But here and there it's nice to switch things up a bit. Go ahead. Don't be a dip. Just make this dip!
Thai Pork Dip
Yield: 4-8 servings depending on how big your dips are!
Total Time: About 20 minutes start to finish
Ingredients:
1 lb ground pork or turkey or chicken
1 T minced or crushed garlic
2 T finely chopped lemon grass or lemon grass in a tube
1/2 can of coconut milk (If dip sits and becomes to thick, slowly stir in the other half)
2 T peanut butter
2 T fish sauce
2 T brown sugar
1 T Sriracha
1 T chopped cilantro
Garnish with chopped peanuts, some cilantro and some shredded coconut if you'd like.
Serve with rice crackers, dippers or in lettuce leaves.
In a skillet cook pork or turkey until brown. Stir in garlic and lemon grass and cook for another 2 minutes. Stir in coconut milk, peanut butter, fish sauce, brown sugar, and Sriracha. Cook and stir until thickened over medium high heat about 5-10 minutes. Stir in cilantro before serving. Garnish and serve with your favorite dippers and sippers!
May the best team win! Go Broncos!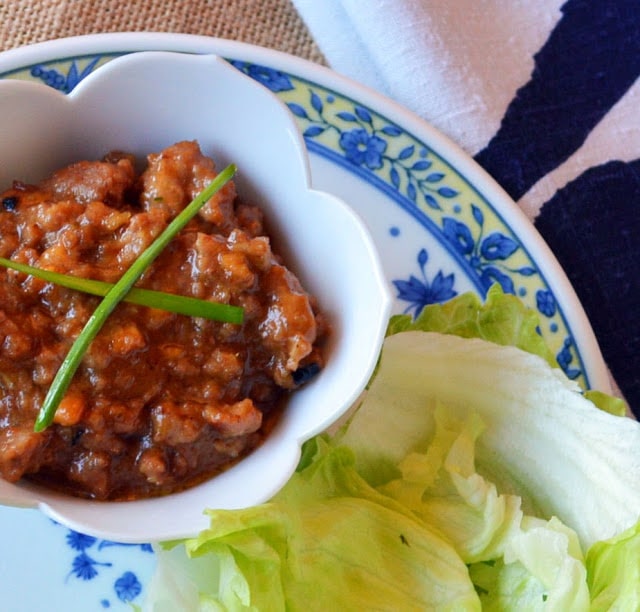 Other good football food:
Onion Dip
3 Ingredient Artichoke Dip
Mexican Shrimp Cocktail
Tomatilla Salsa
Pico De Gallo
Smoked Trout Pate
Sloppy Jose
Real Potato Salad