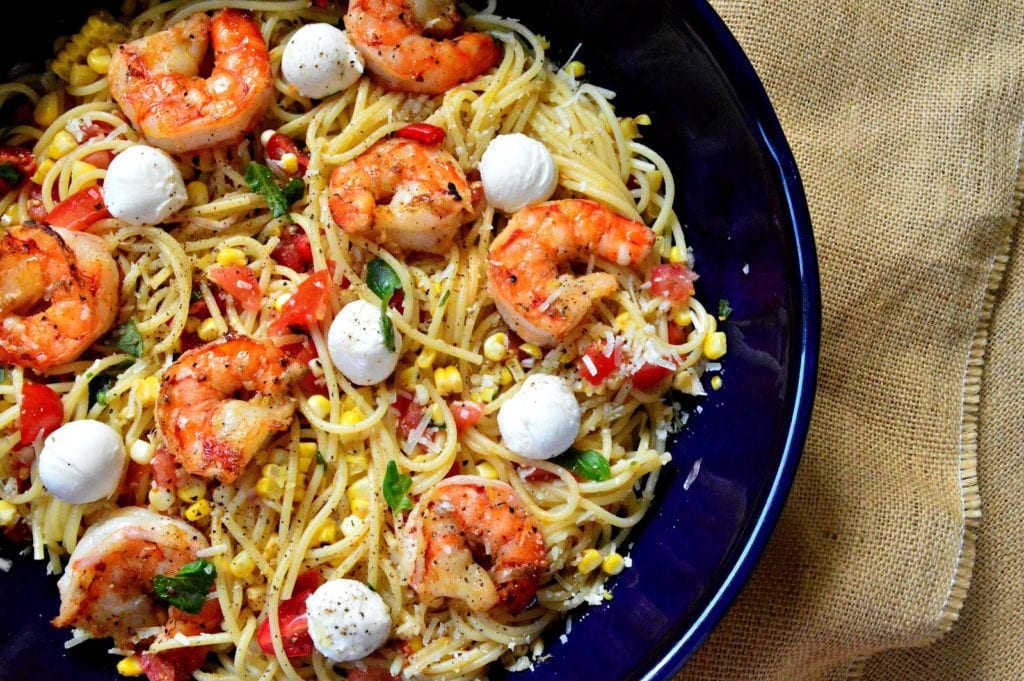 What do they say about good intentions? Ah well, I don't think I have to worry about hell, but I do have a lot of recipes piling up. It appears that my ability to juggle kids and the comings and goings of said beings, has interfered with getting these recipes to you! In my younger days when said kids were younger too, my organizational capabilities were at their height. Since they have been almost gone now for some 6 years-at least if I include college-my skills have deteriorated. Or my brain has. But my intentions are good.
During this last 2 weeks I've seen Zoe come and go, Alex come and go twice and Manservant try to leave once, made his flight the second day and is finally returning home today from Sweden. Business. Yeah, some know how it goes! My life is a blur. I've survived Zoe losing her wallet with all her ID's and somehow still being able to board her flight back to Philly. Yes, TSA will let you through security, in case this happens to you. It probably doesn't hurt though to be a pretty, young blonde! And the best part is that her wallet showed up on our doorstep a week after it disappeared with everything in it. Kyle-whoever that may be- left it with a kind note saying he thought it might be important! Well, she had already canceled everything, but if anyone knows someone named Kyle that lives in Denver, please thank him for me. What a nice thing to do!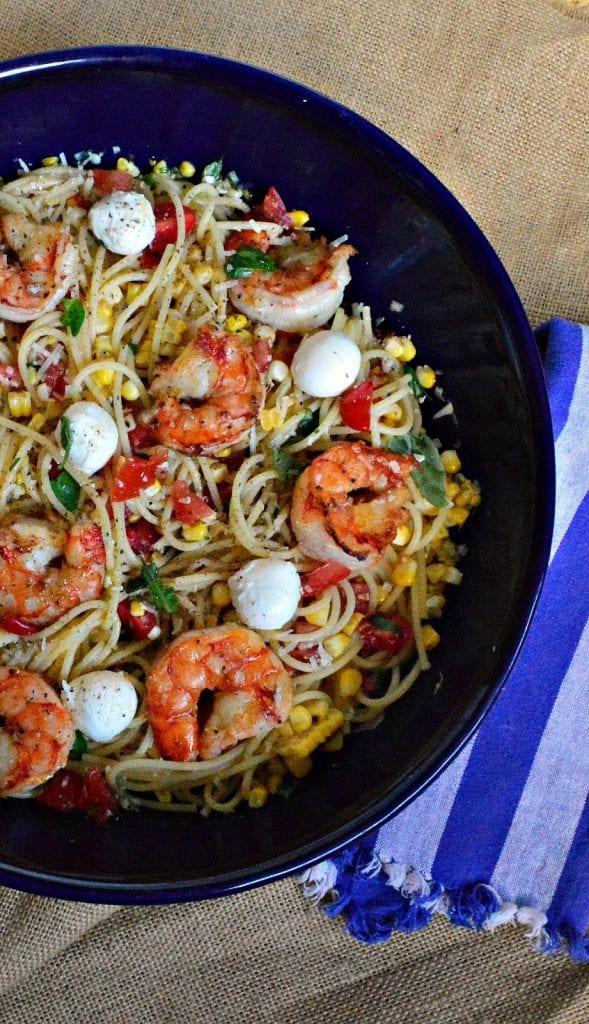 Last week found me at a dog show. Surprise, surprise. Hopefully one of these will be in my future about the turn of the new year. It's almost like having a baby. I am so excited. So keep your fingers crossed. The mom isn't even pregnant yet! But there is a plan!
In this space of no blog activity, others have been keeping me out there, much to my surprise. And happiness. And joy. I think I have real friends in the blogosphere. And that is such a good feeling. So check out these girls. Two Healthy Kitchens-they are two of the most healthy moms out there and write really great recipes. Plus they are so much fun, I think they might have been cheerleaders in their earlier life. How fun would it be to write a blog with a good friend? I am envious of what they've got going on! Check out their freekeh post and then check out my recipe that they put on it. Hopefully, my photographic skills have improved since then!
And Biz? I can't say enough about Biz. Imagine my surprise when I woke up to THIS! She found my chicken Vesuvio recipe way back and ever since then we've been friends. Biz has a way of inspiring me when things aren't going so good and even when things are. She works through anything with such a happy outlook on life and I'm not sure I've ever seen anyone more positive. She is diabetic, and is always battling to lose some pounds-who isn't? Her daily posts about this, and her exercise, and her diet, contain such humor that I love starting my day with Biz! So, you just have to check Biz out. She's sent a lot of people my way and that is pretty damn special in my book. Next week, I'm going to do a recipe dedicated to Biz, who loves to grill and eat cheese and not necessarily in that order!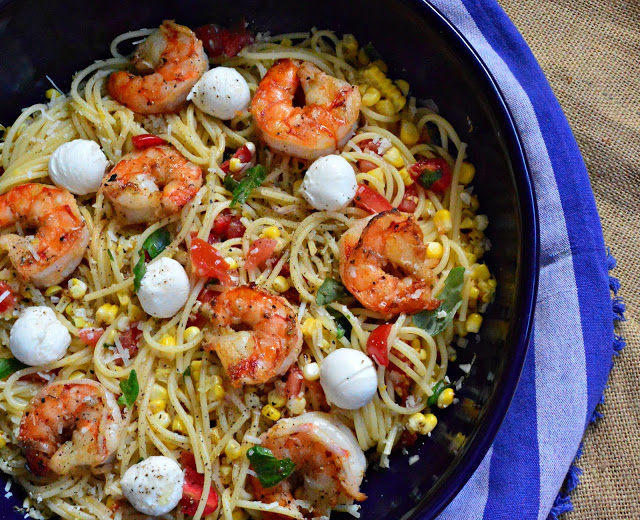 So finally let's get to the recipe at hand. If you need to know anything about Zoe, it is that she loves pasta. LOVES pasta. I have't had this much pasta in a long time. Manservant loves protein, but since Zoe was home, I try to make what she likes. So she had her steak and then it was on to the other food group. She wanted my summer pasta recipe but since I'm not very good at repeating myself, I came up with this instead. I'll have you know we went to two groceries looking for burrata and had no luck finding some, so we used little mozzarella balls instead. We both agree that burrata would have been better but mozzarella balls (ciliegine) aren't bad either!
This is a great recipe to start summer with. Other than boiling the pasta, everything can be done on the grill. You could even serve this as a summer pasta salad and leave out the shrimp. The lemon and basil gives this a ton of zing and it is even better the next day when the flavors have had a chance to sink into the pasta.It can be served easily at room temperature or hot from the pot!
Now I'm off to the airport to pick up Manservant. This is the 5th trip in 12 days. No, I'm not counting! So,let me know what you think of this pasta recipe. Any favorite summer grilling recipes you have?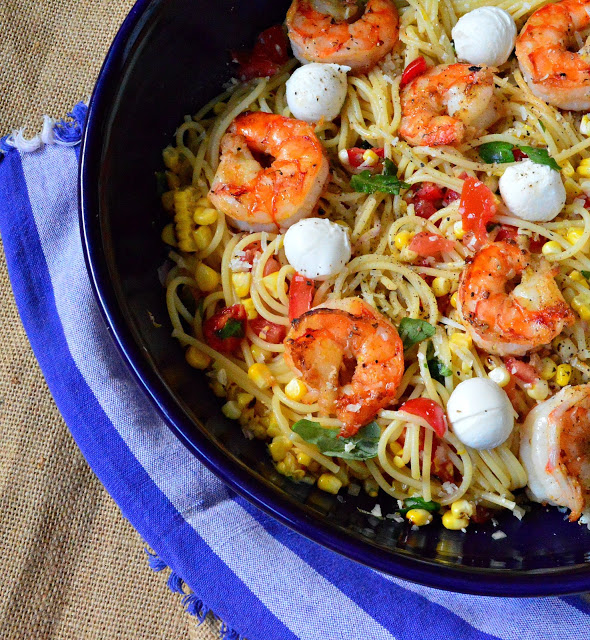 Lemon Garlic Grilled Shrimp Pasta
(Read this recipe from start to finish before you begin!)
Serves 2-3
Preparation Time – About 30 minutes start to finish
Lemon Vinaigrette – You may not use all of this!
Ingredients:
2 minced or pressed garlic cloves
1 lemon zested use 1/2 t for the dressing and reserve the rest for recipe
Juice of 1/2 a lemon
3 T chopped shallot (reserve 2 T for rest of recipe)
1/4 t salt
1/8 t fresh ground pepper
1 t honey
5 T olive oil
Directions:
Combine garlic, 1/2 t of lemon zest, juice of 1/2 a lemon, shallot, salt, pepper and honey. Whisk in olive oil to form an emulsion. Set aside.
Grilled Shrimp
Ingredients:
1/2 lb of large raw shrimp, peeled and deveined
2 minced garlic cloves
1/2 t lemon zest
1/8 t ground pepper
1 T olive oil
1 T minced shallot
Directions:
Combine together and set aside until ready to grill. When ready, heat one side of the grill to medium high. I then place the shrimp on a perforated grill tray and cook them about 2 minutes on each side, or until they turn pink. Do not overcook shrimp or they become chewy and dry. They may take a little longer, depending on size. When cooked you can keep these warm on the other side of the grill that hasn't been turned on.
Pasta Ingredients:
2 ears of corn grilled
2 tomatoes, grilled or not
6 T chopped basil
other half of lemon squeezed
Rest of Lemon Zest
1 T shallot
Fresh Parmesan Cheese – as needed
Fresh Ground Black Pepper
3/4 lb linguini or spaghetti cooked following package directions
Burrata or mozzarella balls (ciliegine)
Directions:
Grill the corn until you have achieved golden/black marks on all sides of ear. Do not overcook. You could also roast the tomatoes, if you want or leave them raw. Chop the tomatoes and slice the corn off the cob. Chop the basil.
To assemble:
Toss pasta with corn, tomatoes, basil, lemon juice and zest, and shallot. Stir in vinaigrette as needed to taste. Check for seasoning and add some freshly ground pepper. You may want a little more salt, too! Top pasta with shrimp and cheese.
Sometimes the best intentions are filled with this!
Other Great Summer Recipes:
Please Pin and Share: