This beer cheese dip requires no cooking. It does require beer and cheese. But that's OK, right?
After writing about beer muffins with green chilies, cheese and pretzels I couldn't help but come up with the perfect spread for them. Yes, butter is good, but this Beer Cheese Dip puts those muffins over the top. Of course pretzels are made for this dip, but Zoe loved dipping Fritos in there, too. This would also be a great savory filling for celery! Upon her departure I spread this on her turkey sandwich and heard no complaints. This dip is spreadable which means it isn't quite as thick as a true beer cheese spread, but is still thin enough to be a dip.
We enjoyed this dip while drinking pumpkin ale in my folly, while watching the apples still falling from my tree. Geordie was having a great time eating grapes from my vine, and I must admit he's onto something. Even with the tiny seeds these grapes are like eating food for the gods. They  are amazing. Of course none of this has anything to do with beer cheese dip, except that  it is nice to eat beer cheese dip with my daughter in my folly!
Beer cheese hails from Kentucky, which totally surprised me. Apparently in Kentucky they serve beer cheese with Saltines, which works for me, but I served it with pretzels. I thought it was a Wisconsin thing, but no! I first encountered beer cheese in Michigan at Schuler's restaurant near Detroit. My grandmother lived there and though I only remember visiting her once while she was there, I do remember this restaurant. How do I remember the weirdest stuff? They would bring a crock of  cheese spread to your table and though I'm not sure what they served with it, I do remember fighting over it. My mother then starting buying the orange cheese in a plastic tub for us to eat at home. I love that stuff, don't you?
Recreating something that I can't even remember what it tastes like, is kind of difficult. There are copycat recipes out there, but I don't really think that the cheese spread I had way back when contained garbanzo beans. So I just kind of did my thing. I didn't want a hot cheese dip but I did want a dip that was similar to a spread, so I combined several recipes and this is what I came up with. I love the horseradish flavor and though it is subtle, my guess is that that depends on how fresh your horseradish is. So beware. The beer you use is important too, because that flavor will come through. Different than pimento cheese, I think this is a great alternative.
Perfect for Halloween, Octoberfest, or just Game Day, I think this might just be the perfect fall dip!
Other great beer and cheese combinations:
Bacon Crusted Beer Mac And Cheese from Melanie Makes (I don't even like mac and cheese and this sounds great!)
Cheese Beer Soup from Recipe Girl is great this time of year!
And a Few More: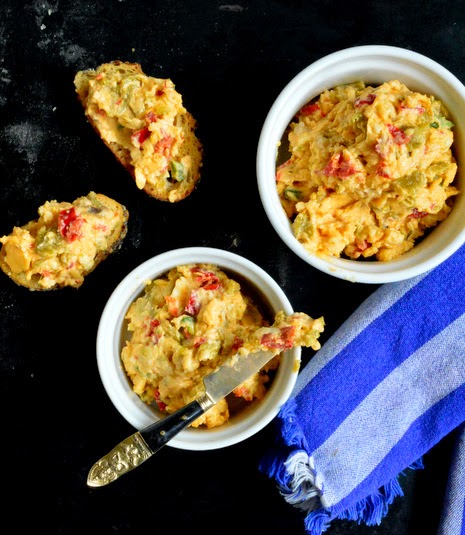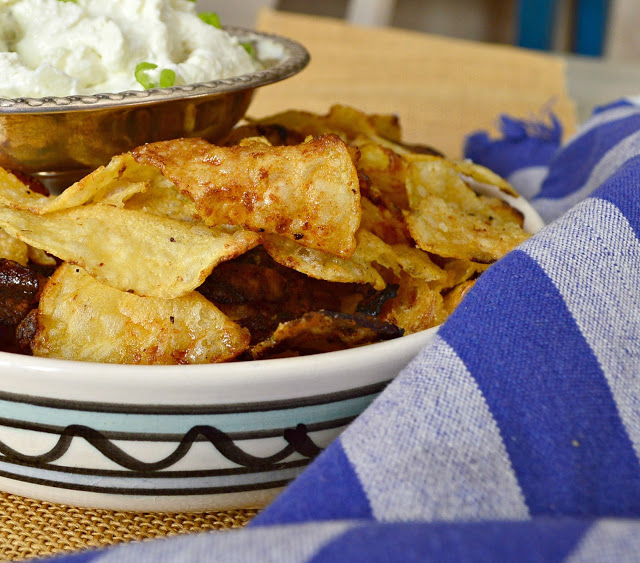 Please Pin and Share (THE DIP!)
Print
Beer Cheese Dip (Zoe Approved)
Author:

Prep Time:

15 Minutes

Total Time:

15 Minutes

Yield:

8 - 10 Servings

Category:

Appetizer

Method:

Food Processor

Cuisine:

American
---
Description
This beer cheese dip requires no cooking. It does require beer and cheese. But that's OK, right?
---
Ingredients
8 oz shredded sharp Cheddar Cheese
8 oz cream cheese
1/4 c butter
1/2 c sour cream
2 cloves garlic
4 T prepared horseradish
1 T apple cider vinegar
2 t salt
1/2 t black pepper
1/2 t Worcestershire sauce
2 t paprika
1 t smoked paprika
1 T sugar
1/4 c mayonnaise
1/2 c FLAT pale ale
---
Instructions
Use your food processor with the steel blade in place. Place cheese, cream cheese, softened butter, sour cream, garlic and horseradish in bowl and combine. (If you want a thicker spread add more cheddar cheese.) Process until smooth.
Add vinegar and seasonings and blend until mixed. Through feed tube, pour in beer with machine running and mixture is as spreadable as you would like. You may not want as much beer and you can add more cheese if you want it thicker.
Scrape into a container and chill until needed. Serve with crackers, chips, Fritos, celery or even on a sandwich! Eat while drinking beer!
Keywords: Dip, Appetizer, Cheese Dip, Beer, Fall Food, Game Day food