Nigella's chocolate loaf cake is decadent and divine. But filled with a mascarpone whipped cream filling put this over the top!
Zoe flew back to Philly yesterday, which meant I spent a day doing nothing. Before leaving we woke up early and she snuggled in my bed just to get in a few extra moments of each other's company. My daughter will always be my child no matter her age, and I am grateful for that. It was hard to let her go after being surrounded by so much love for two weeks, but all good things must come to an end and life must get back to normal, whatever that may be. Being engulfed by so much to get caught up on, I found myself doing absolutely nothing. I read, relaxed and even napped.
Today has greeted me with laundry, dead pine boughs, lots of candle wax in all the wrong places, dirty bathrooms, and tons of leftovers. What a new year. Thinking back over 2014 brought many good thoughts. It sure beat 2013 when Manservant did not have regular work. That was a year where I felt awful about myself and the world in general. 2014 brought my spirits back and though it was far from a perfect year, we certainly began making steps in the right direction. With hard work, I believe that will continue and 2015 should be even better. OK. I'm not so much of an optimist that I can say spectacular, but we will sure give it a go!
The New Year brought us together with friends who we have celebrated with for 20 some years.
Past celebrations with kids included banging pots and pans at midnight and yes, I still have the pots with dings etched into their bottoms. We also used to light fireworks left over from the 4th of July. Our new year's nights hold many memories not only for me but also for our children who managed to make some unforgettable memories of their own; many of which we did not discover until after the fact. We won't go there, but let it suffice to say that New Year's Eve without our friends, just wouldn't be a new year!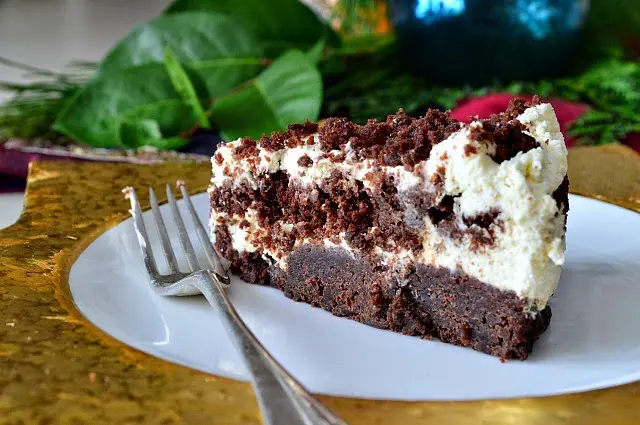 Though the kids have graduated to their own celebrations, the "adults" have gotten quite sophisticated with theirs. I usually try to make a special dinner and good wine is always a must.
This year we had some unforgettable bottles, thanks to my father finally deciding that he and my mom would not be able to drink all that was in their wine cellar even if they drank a bottle a week, for about the next 10 years. We were one of the happy recipients of some of those bottles and the good news is that most of them need to be drunk now. We needed no persuading to dive in and after Manservant categorized each bottle and was able to find it, he chose these for our new year celebration.
It was a good way to start the new year and then I got the exciting news that Alex wants to come home for a visit in February. I don't have dates yet but it looks like he will be able to visit for about two weeks so I have something to look forward to. The year also begins with my triplet cousins B'nai Mitzvah in Chicago and two weeks later my first cousin's daughter is getting married in Phoenix. All good things to start the year off right.
I must tell you that this morning I also met my enemy; a machine that wants to conquer me, but I won't let it. It is called a Reebok elliptical and it is trying to put me in my place. My dad also gave us this and I think I will follow each work out with a bottle of wine. How does that sound, Dad?
Nigella's Cake
But onward to chocolate fudge loaf cake! What a fitting conclusion after a workout, huh? So I made a Nigella recipe. I've never done that before. Well, this is what I will tell you. This was a damn good cake. On the other hand it was the ugliest chocolate fudge loaf cake I've ever made. (Not that I've made many!)
It may have been because I over beat it. It may have been because of Denver's altitude. Whatever. The bottom line is that this chocolate fudge loaf cake overflowed the pan and it sunk. Ugly, ugly, ugly. Now if it was only my mouth that I was plunging it into, well, it wouldn't really matter. But I just couldn't serve such an ugly cake. Keep in mind that this tastes superb. It is fudgy and dense and still light enough to be considered a cake and not a brownie. Want to know what to do with an ugly cake? Slice it in pieces and layer it with a whipped cream/mascarpone mixture. No one objected; I think, because their mouths were too full. It was very, very good; which was a very, very good way to start the new year!Happy New Year everyone!
Print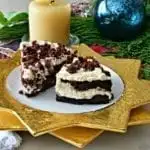 Nigella's Chocolate Loaf Cake with Whipped Cream Layers
Author:

Abbe Odenwalder

Prep Time:

30 Minutes

Cook Time:

45 Minutes

Total Time:

75 minutes active time

Yield:

10

-

12

Servings

1

x

Category:

Dessert

Method:

Baking

Cuisine:

American
---
Description
This chocolate loaf cake may not be so pretty on its own, but it is totally outstanding. Layered with whipped cream puts it over the top!
---
1 c softened butter
1 2/3 c brown sugar
2 eggs
1 T vanilla
4 oz bittersweet chocolate melted and at room temperature
1 1/3 c flour
1 t baking soda
3/4 t kosher salt
2 T bourbon
1 c room temperature coffee
1 c heavy cream
1 container mascarpone cheese
1/4 c powdered sugar
1 1/2 t vanilla
---
Instructions
Preheat oven to 375 degrees. Line 2 8 x 4 loaf pans with parchment paper.
Cream butter and brown sugar together until blended. Do not over mix. Add eggs and vanilla and beat to incorporate. Mix flour, soda, and salt together. Mix bourbon with coffee. Alternately add flour and coffee mixture to mixing bowl until all is combined. Pour into both pans equally. Place on a rimmed baking sheet in case of overflow.
Place in preheated oven and bake for 30 minutes. Turn oven temperature down to 325 degrees and bake for another 15 minutes. Cake will be set and should not be too jiggly. The sides should pull away from the edges of the pan. Bake longer if needed, though a skewer will not be clean if inserted. Let cool completely. Remove from pan by lifting out the parchment paper. Peel off.
Slice in 1/2″ slices. If by chance your cake turns out beautiful, you could just eat this cake as is. It is mouth wateringly good, I promise. If by chance it becomes an ugly duckling, you can make this whipped cream.
Directions for whipped cream:
In a chilled bowl whip heavy cream until peaks are not quite stiff. Stir in mascarpone cream and continue whipping until light and stiff peaks have formed. When this point has been reached (it could take a few minutes) stir in powdered sugar and vanilla and beat a few more seconds until incorporated.
Now in a 9″ spring form pan, line the sides with parchment. Place slices of cake on bottom and use crumbs to fill holes. Now use slices on the sides of the pan, placing cake slices close together. Do not be afraid to press this into the sides. This cake is pretty forgiving. Now place 1/2 of the topping over the cake slices. Place the rest of the slices over the cream. Use the rest of the topping on this. Crumble a few crumbs on the top and refrigerate overnight. Bring to room temperature before serving. Feel proud that you made an ugly duckling into a swan!
---
Keywords: chocolate loaf cake, loaf cakes chocolate, loaf cakes recipes
Please Pin and Share: