I love breakfast. I love
hash browns and scrambled eggs and bacon. I love French toast and pancakes. And
I love oatmeal. It didn't start out that way. As a child I remember eating
Oscar Meyer liver sausage on toast with little dried minced onions on top. Yuck.
I know. Really yuck. I remember Fruit Loops and Rice Krinkles, Apple Cinnamon
Cereal and Captain Crunch. And I remember my father making pancakes or fried eggs
on Sunday morning. (He let my mother sleep in because this was always on a
Sunday morning before Sunday school.)
My father was a cook in the army, we were often
reminded. I remember him telling us about the SOS dinner. He called it shit on
a shingle. I am quoting here. It was, I believe dried shaved corn beef in white
gravy over toast. Luckily I never had to partake in that. But now that I'm
thinking of it we did eat a lot of those Buddig shaved meats that come in
plastic packages. I think I might have had those on toast, too.
But back to oatmeal. I was not a fan of it
growing up. I remember my brother eating oatmeal. It never looked good to me.
It was soupy and lumpy and tan. Then he
sprinkled
poured sugar over the top,
salted it, put on lots of butter, no it wasn't butter because I don't remember
butter in my house, only margarine, or that stuff that was in a tub, (which was
probably margarine, too) and then he poured milk over it. No fruit or nuts.
Just soupy, lumpy oatmeal topped with sugar and salt and that yucky margarine that
always for some weird reason had a coconut taste to me. But then again, he
probably didn't like liver sausage.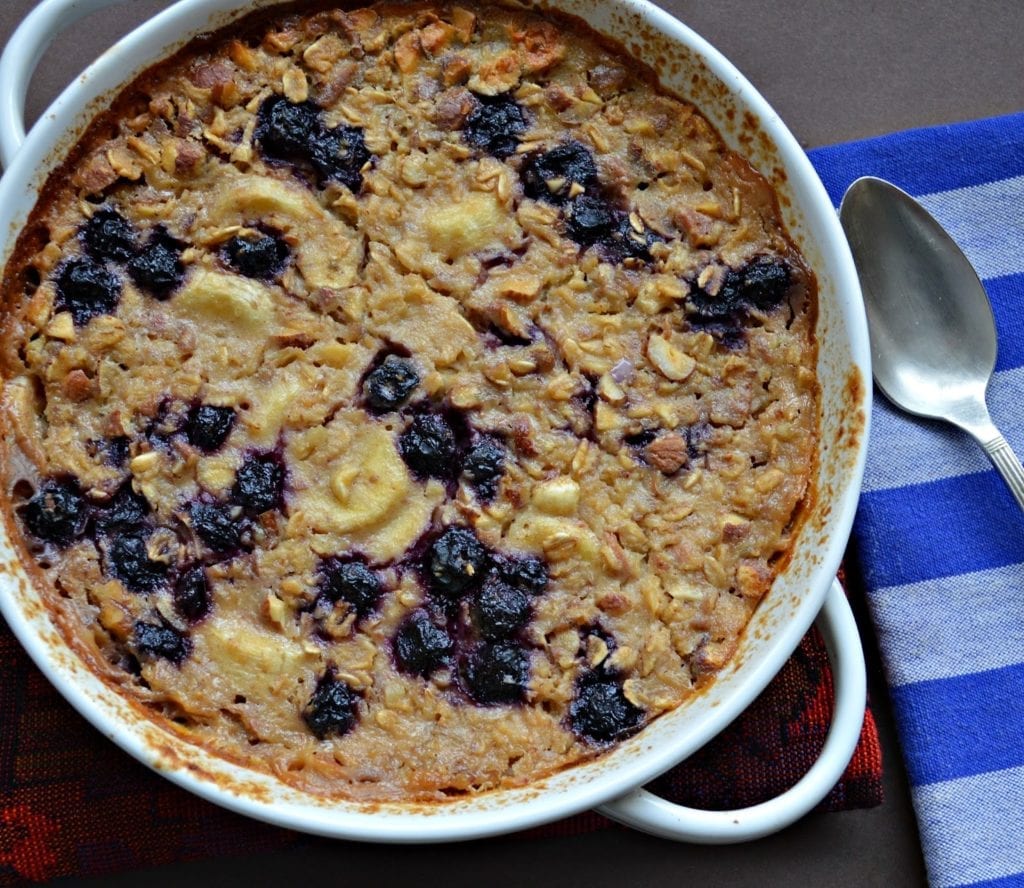 Well, it took me a long
time to make oatmeal. I think I was on a diet when I first tried it. And guess
what? I discovered I liked it. Maybe it
was because granola was popular and I was getting use to eating toasted oats
that I then decided I could cook them. Whatever. I am now very happy to eat
oatmeal.
Recently I spotted a recipe for baked oatmeal. I thought it sounded good but more complicated than I
wanted to do first thing in the morning. So I simplified it. My husband eats
oatmeal every day and I don't like his version. It is thick and gloppy and
tasteless. And when he is kind and makes it for me, I try to be polite, but I
know when my daughter says to me, "Dad made you oatmeal" and she hasn't put her
spoon in it first, well, you get the picture, don't you?
Maybe next time when he
wakes up before me he'll pop some of this into the oven. Because that is what
it is good for. Get your dish out. Mix it up in a bowl. Put it in your greased
dish to bake while you shower. Get dressed. Walk back to the kitchen where you
are greeted with this sensuous smell of bananas and cinnamon. Whether you made
it or he made it won't matter. You will just be glad that you have a great way
to start your day!
Print
---
Baked Oatmeal (Serves 2-3)
1 c toasted nuts chopped (Mix and match your favorites)
½ c oats
¾ c applesauce (I used cinnamon)
2 T maple Syrup, agave, honey, brown sugar, or your favorite
sweetner
2 t vanilla
1/8 t salt
½ t cinnamon if you like
1 ¼ c milk (your favorite be it real, almond, soy, coconut, etc)
1 c fruit (dried, frozen or fresh-I used ½ c frozen blueberries
and 1 banana)
---
Instructions
Mix up in a bowl. Pour in greased dish. Bake for about 45 minutes
at 350. Pour more milk over top if you want. Eat and enjoy. I saw it mentioned
that some folks like this cold. I prefer it warm!
So, This is How I Cook. This month we went from Brazil to China to Italy and the Middle East. And of course the good old USA. I'm tired!
---
So, This is How I Cook. This month we went from Brazil to China to Italy and the Middle East. And of course the good old USA. I'm tired!
Other Things To Try: