This raspberry tart begins with a shortbread crust which is then topped with berries of your choice. Add a vanilla cream filling, a streusel topping and sprinkle with sugar to create a creme brulee type upper crust. Easy to do and perfect for Spring!
(This is an updated post from 2015.)
I've been baking this raspberry tart for years, though any berry could be used to create this masterpiece!
This gorgeous buttery raspberry tart with a shortbread type crust is a family favorite.
Spring is the time to use fresh berries and I don't know about you but I hate to waste berry season.
Making this tart is as simple as making a shortbread crust and reserving a bit of the crust mixture to create the shortbread topping.
Mix up the filling, spread it over the berries, sprinkle with streusel and sugar and you have a winning raspberry tart.
Recently Zoe's boyfriend was in town and came for dinner. What a glorious dinner it was. Just sayin'.
I made crab cakes which are my perennial spring favorite, and a layered potato tart that I will have to make again, just to share with you, and then I'll eat it all myself! It was simply divine.
Dessert was this fabulous raspberry tart that can be made with any type of berry.
I've been making it since 1981 which says something for staying power, does it not?
The raspberries in this tart were meant for my favorite raspberry rose jam.
Super simple to make and requires less time than making this tart.
But alas, I didn't get to it so I decided to use raspberries in combination with blueberries, to make a berrylicious tart.
I loved how the blueberries rose to the top, but when you sliced into it, there was a glorious pink filling.My life has been in a bit of chaos lately. Spring seems to make me feel rushed.
Between spring cleaning and yard cleaning, I always feel overwhelmed.
I need a break and this tart does it for me.
The crust easily becomes the crumble, by using the same mixture and adding an egg.
The crispy, almost brulee like topping, welcomes whipped cream or ice cream as an added luxury.
Take it from me. Give yourself a break.
Cut yourself a slice of tart and sit back and enjoy it.
Zoe's boyfriend did. Manservant did. And then he even did the dishes.
Driscoll berries are the best. Trust me, I know.
Yes, I have my own raspberry patch and but I'm always fighting off Japanese beetles, rabbits and squirrels to get to them.
Not to mention the thorns and the wee little bushes that sprout up into the grass makes growing raspberries, quite challenging. T
ruth be told, I don't know why I don't take them out.
Trust me, my dear friend Driscoll, supplements my fresh raspberries, because it seems I never have enough raspberries at one time to make anything with.
I usually throw them in fruit salad or eat those bright red raspberries straight from the patch.
Lately I feel like I've been thinking in the color gray.
Denver has been inundated with rain. And more rain. And then a few more thunder showers just for variety.
I came to Denver years ago and one of the reasons I stayed was because of the sunny, dry days.
I am not used to gray days which might be the reason I have been so attracted to all things spring, particularly in the grocery store.
Green peas, red radishes, olive colored artichokes, beets in yellows and reds, Swiss chard in all its glory, but oh my-the berries.
Red luscious strawberries and perfect crimson raspberries, purple blueberries and giant blackberries just sing Spring to me.
In any case, if you are feeling the need for Spring just make a trip to the produce department.
Pick up some berries. Make this raspberry tart.
And with any luck someone might do your dishes, too!
Other Berry Dishes: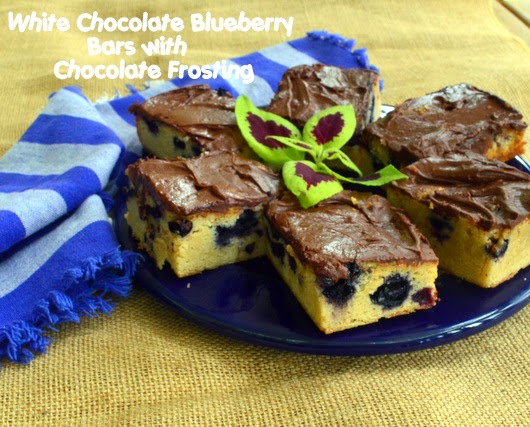 Please Pin and Share the Raspberry Tart
Print
Raspberry Crumble Tart
Author:

Abbe Odenwalder

Prep Time:

20 Minutes

Cook Time:

45 Minutes

Total Time:

65 Minutes

Yield:

8

Servings

1

x

Category:

Dessert

Method:

Baking

Cuisine:

American
---
Description
This raspberry tart begins with a shortbread crust which is topped with berries of your choice. Add a vanilla cream filling, a streusel topping and sprinkle with sugar to create a creme brulee type upper crust.
---
1

c sugar plus 2 T sugar

1/4

t salt

1

stick butter chilled

1 1/4

c flour

3/4

t cinnamon

1/4

t baking powder

2

eggs

1/2

c Greek yogurt

2

T cream or milk

2

t vanilla

2

c of raspberries

2

c of fresh blueberries (or use all raspberries or blueberries or any other berry!)
---
Instructions
Preheat oven to 350.
In a medium bowl, combine 3/4 c sugar and salt. Cut in the butter, until the mixture resembles coarse meal. Stir in the flour. Reserve 1/2 the mixture.
Add cinnamon, baking powder and 1 egg to the other half. Mix until blended.
Press into the bottom of a 9″ tart pan. Bake for 10 minutes.
While the pastry is baking, whisk together 1/4 c of the sugar, the remaining egg, the yogurt, cream or milk and the extract.
Remove the pastry from oven and cover with berries. Spread the yogurt mixture over the fruit and sprinkle with the reserved butter-flour mixture. Sprinkle with the remaining 2 T of sugar.
Bake for about 30 minutes, though this may take longer. When it is almost finished, if the top is still not brown, I brown this under the broiler to give it a creme brulee like crust. Serve warm with whipped cream or ice cream.
---
Notes
Adapted from Martha Stewart
Disclosure: Driscoll did send me coupons to try their berries, but all opinions are my own.
Keywords: raspberry tart, raspberry tart recipe, raspberry tart with shortbread crust,