Berry Hand Pies have a cream cheese crust and are filled with blueberries, blackberries and raspberries. These Fruit Hand Pies are made for crust lovers and berry lovers, but also are great filled with apples and cherries!! They are perfect for dessert and no need to stop at one!
My new favorite pie is the hand pie. In this case a berry fruit hand pie.
Really, aren't these just another name for a turnover? But hand pie sounds more romantic, more childlike, and aren't they something everyone would love?
The best thing, in my opinion, about berry hand pies is that you can eat more than one, because they aren't as big as a slice of a pie.
And of course you can always take one for later which isn't so easy with a slice of pie.
Berry Hand pies…
make me think of farmers markets and state fairs where the thought of being a pie judge must surely be a treat.
Pie makes me think of blue ribbons and flaky crusts which hand pies have plenty of.
Lovers of crust rejoice because these berry fruit hand pies give you a better ratio of crust to fruit. REALLY.
Which leads me to tell you that I really suck at pie crust.
I've tried food processor pie crusts, pastry blender pie crusts, vegetable shortening pie crusts, refrigerated pie crusts, oil pie crusts, butter pie crusts and frozen pie crusts.
I am never happy with my pie crust, though everyone always tells me how good it is.
I though, want a perfect, truck stop, pie crust. The flaky, thin, golden kind.
Kind of the way I'd like my body, well, except for the flaky part.
And how is it that every recipe for pie crust is always titled, "No Fail Pie Crust"? Isn't that automatically setting us up for failure?
Cream Cheese Pie Crust is a winner!
All right already. I resorted to cream cheese.
It works. I'm not telling you it's perfect, but I'm telling you it makes pie crust pretty, pretty easy.
And it is exceptional for repairs. I always need to repair my crust a lot.
But hand pies are easy to repair and besides a little juice seeping out makes them look pretty. Well, that's my opinion and I'm standing by it.
I used Martha Stewart's pie crust recipe. It works well for these.
The cream cheese gives the crust a salty, rich taste which balances the fruit filling. A winner in my book.
Plus, it's easy to roll out and only needs to chill about 30 minutes. She recommends a food processor.
I was lazy and did it by hand. I'll give you her version, but know that as long as you have a pastry blender, you can do it by hand.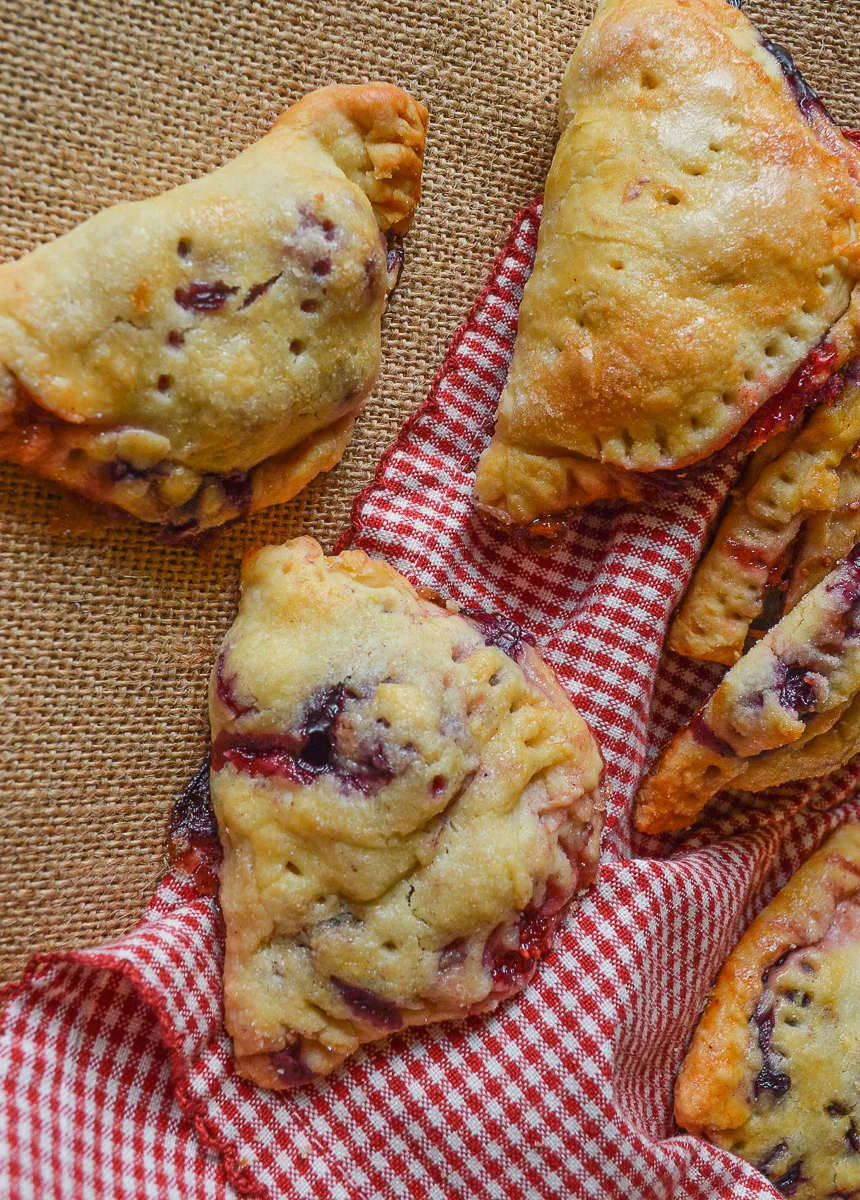 I love pie, because I love crust. I love pie, and I love fruit fillings.
However there are certain pies I just don't like. I don't like lemon meringue. I don't like lemon and I don't like meringue. Double whammy. Horrors.
And I don't think I'm a big fan of cream pies. Never had a banana cream pie. Think I've had a coconut cream pie.
Of course I do like anything chocolate but don't put meringue on it.
I guess my favorite pies are fruit pies. Apple pie. Cherry pie. Peach pie. Those are my faves.
I adore key lime pie. Frozen. In a graham cracker crust.
Ice cream pies like Mud pie are definitely on my agenda, though I can't remember the last time I had one of those. I think my favorite part is the hot fudge on top.
Pie also makes me think of my mother and her neighbor friend who used to make apple pies in our kitchen every fall after purchasing a bushel of apples from the local farm stand.
They would bake pies and make apple sauce and share them between their freezers.
My mom's friend made the crust and my mom made the filling.
Guess what I never learned how to bake? Yeah, a pie crust. I never learned how to make fried chicken either, but that is another story.
Just know this…
There are some things a girl must know. A girl must know that her shoes and bag don't have to match.
A girl must know that navy and camel are now acceptable colors of nail polish and that glitter reigns.
A girl must know that you never cancel a hair or nail appointment.
A girl must know that you never say yes the first time you are asked on a date.
The proper response to said question is "Let me check my calendar", whereupon you immediately pull out your IPhone, check your calendar and then say, "It looks like I'm available."
A girl must also know how to make a pie crust, but then so should a boy, for that matter.
And why should one know this? Because pie is so real, so wholesome, and by God, so American!
So what's stopping you? Summer/spring is here. Berries are so now!
And remember anyone can make a cream cheese pie crust.
HOWEVER! I'm not ashamed to admit that the Pillsbury refrigerated pie crust is pretty good, as is the frozen pie crust at Trader Joe's!
Which means anyone can bake these berry fruit hand pies! So get to it!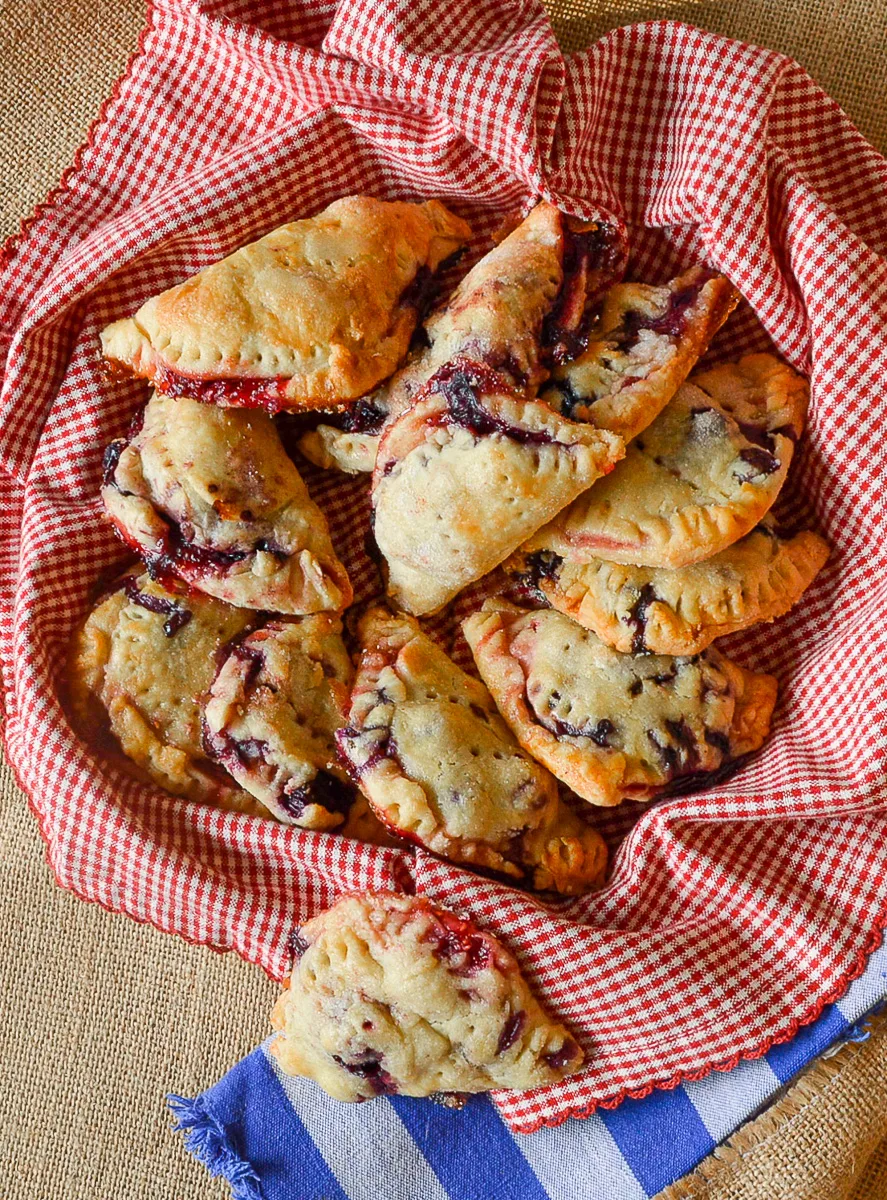 Want a few more hand pie ideas? Lemons for Lulu has some cute taco hand pies and Tricia at Saving Room for Dessert features peach hand pies which sound luscious!
A few more to try: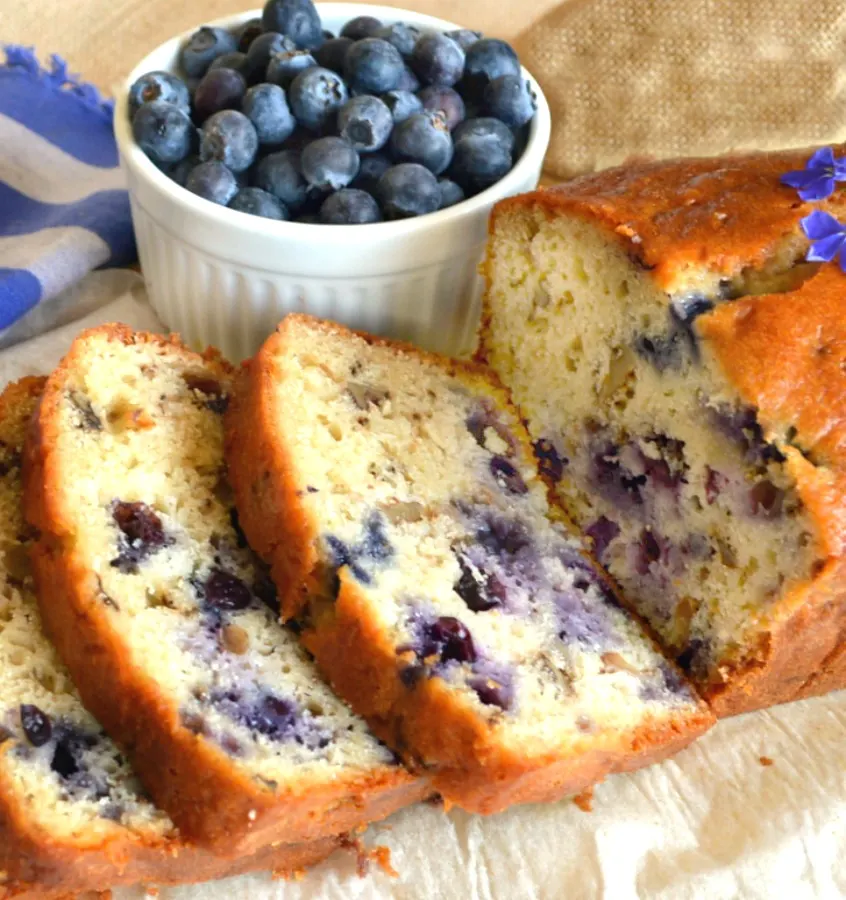 Triple Cherry Chocolate Skillet Pie
Grilled Fruit Pies in a Cornmeal Crust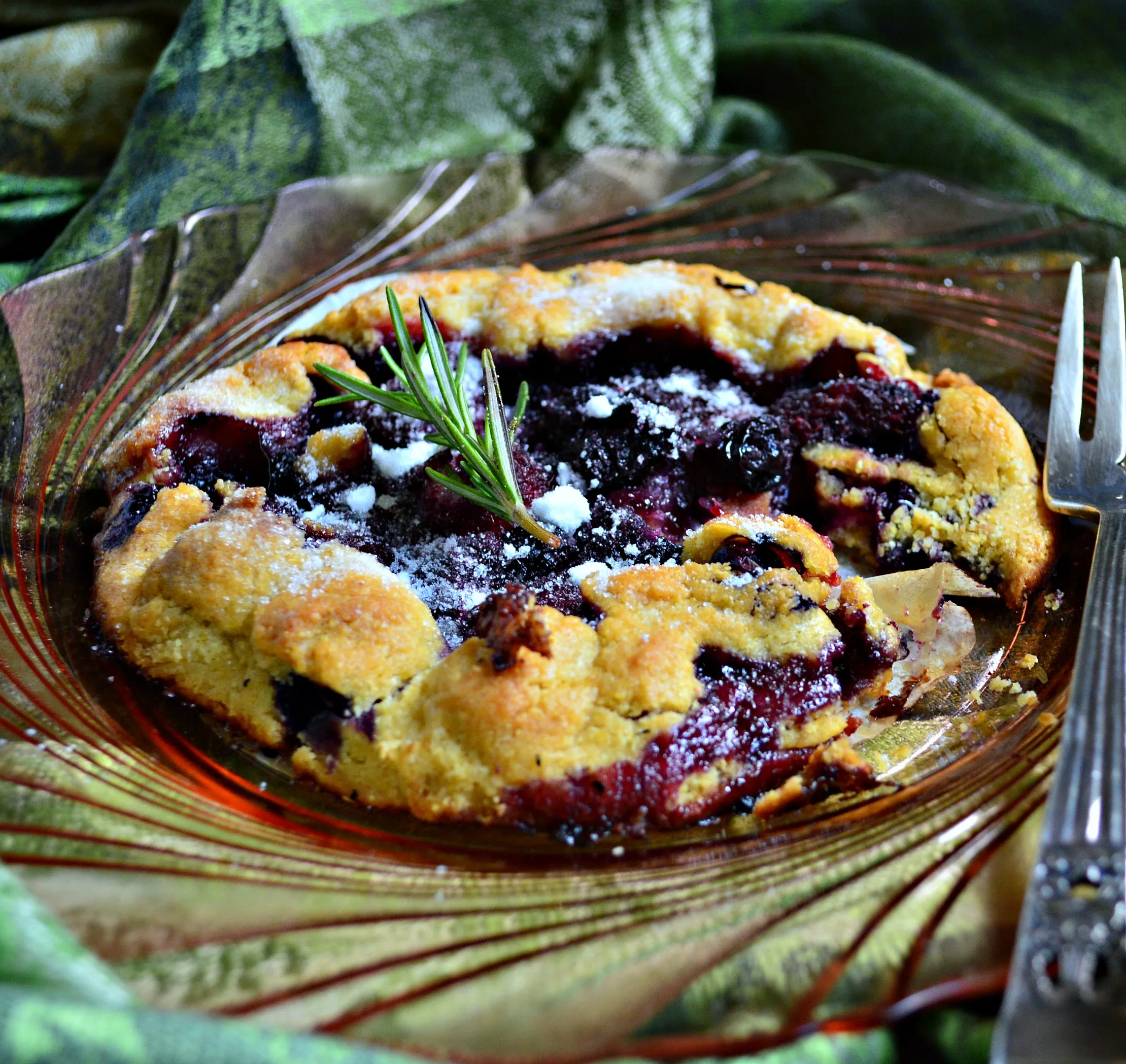 Please Pin and Share:
Print
Triple Berry Hand Pies
Author:

Abbe Odenwalder

Prep Time:

40 Minutes

Cook Time:

20 - 30 Minutes

Total Time:

1 hour 10 minutes

Yield:

18

Hand Pies

1

x

Category:

Dessert

Method:

Baking

Cuisine:

American
---
Description
Berry Hand Pies have a cream cheese crust and are filled with blueberries, blackberries and raspberries. These Triple Berry Hand Pies are made for crust lovers and berry lovers, but also are great filled with apples and cherries!! They are perfect for dessert and no need to stop at one!
---
Cream Cheese Pie Crust
8 T cold or frozen butter
4 oz cream cheese
1/4 c heavy cream
1 1/2 c flour plus 2 T
1/2 t salt
1 beaten egg
Berry Filling:
1 c blueberries
1/2 c raspberries
1/2 c blackberries (sliced if too big)
1/2 c brown or white sugar
3 T cornstarch
1/2 t cinnamon, ginger or cardamom
1/2 t vanilla
1 T lemon juice
Pinch of salt
Mix all together. Use 1 heaping tablespoon per hand pie.
---
Instructions
Cream Cheese Crust
Cut butter into small cubes. Process butter, cream cheese and cream in food processor until well blended. Add flour and salt and process until mixture forms a ball. Divide in two, flatten into discs and refrigerate for about 30 minutes.
While the crust is chilling, mix up the filling in a large bowl.
Roll out each piece on a floured surface, one at a time, into squares about 12″x 12″. Trim edges if needed. Cut in thirds. You should have 3 equal strips, but I am really bad about the equal part. Now you need to cut each strip into 3 squares. These are now ready to be filled with about 1 heaping tablespoon of filling.
Preheat oven to 375.
Place one heaping tablespoon in the middle of the corner of each square. Fold other corner over so the two straight sides meet. Fold in the straight corner and crimp into a half circle. Or shoot, just fold the dang things in half.
Place on parchment lined baking sheet. Brush with egg wash. Sprinkle with sugar. Poke a few holes for a vent and to get those juices flowing.
Chill before baking for about 30 minutes.
Bake at 375 for 20-30 minutes. These are great with an ice cream cone in the other hand!
---
Notes
Thanks Martha Stewart for the crust!
Keywords: fruit hand pies, hand pies, hand pie recipes, fruit pie recipes