Looking for recipes with olives? These olive scourtins or sweet and salty shortbreads studded with olives, are perfect to enjoy with wine and cheese!
As a kid I hated olives, particularly olive appetizers. But yes, I do love posting recipes with olives!
Remember these recipes with olives?
Those dough wrapped things from the 70's? Or olives sprinkled on top of every appetizer known to man. Olives on pizza. Total yuk! And olives in martinis. Didn't like either!
It seemed all those olives came out of a can or jar, and I could not stomach them.
Boy, how times have changed. And so have olives!
After discovering olives at the olive bar, I quickly became an olive fanatic. Castelvetrano olives? Oh I love those green thick fruity ones.
And olives and oranges and chilies? That mixture is my fave. You know, the ones with the little raisins in there, too.
Salty black olives and Nicoise olives and my oh my, a Cerignola olive is an amazing buttery olive that is rich and crisp.
I'm not so enamored with Nicoise olives but they are great in a Nicoise salad or made into a tapenade.
Manzanilla olives are crisp and often studded with pimentos or garlic or almonds. Yes, I can eat a few of those!
So I'm past the point of having a fear of olives, in fact, I say bring them on.
Which might be why these olive biscuits really got me excited.
Sweet and salty-one of my favorite combinations in food. Pair that with cheese and I'm in heaven.
What is a scourtin?
This shortbread olive appetizer is known in France as scourtins.
A scourtin is actually an ancient olive press used to mash cured olives.
The leftover olive pieces were apparently used in making these heavenly shortbread olive cookies!
A specialty in the town of Nyons, France, a town which has had a Jewish population since the 13th century.
I don't know if this is a Jewish recipe but it is quite interesting to think it might be.
I stumbled upon these olive cookies when looking for Hanukkah recipes and had to try them.
These little scourtins cookies are perfect with a glass of wine, a wedge of cheese and some fig or apricot jam.
An easy and simple appetizer that had my friends asking for the recipe.
Since I'm guessing that many of you have had the flour out and presumably have been baking cookies, my thought is that you might want to bake a batch of these for your holiday happy hour.
Quick to make and then easily placed on a platter for your friends to devour, I can almost guarantee that they have never had an olive biscuit like this.
This savory sweet shortbread loaded with salty olives and sprinkled with salt is the perfect appetizer to eat with a glass of hearty red wine.
Perfect for chilly weather, these scourtins disappear fast.
Spread with a bit of fig jam and topped with a bite of St. Andre cheese or just use Brie if you'd like; this simple cookie recipe with olives is great for gifting and great for serving to your favorite friends or family.
How to Make Scourtins:
Just like shortbread this recipe begins with softened unsalted butter that is creamed with confectioner's sugar. Add in 1 T of olive oil and then incorporate your flour.
Coarsely chop your olives of choice-the recipe calls for green Picholine olives which are briny and firm, with fruity, floral notes.
Mix those with Moroccan picholine olives, a varietal grown in Morocco.
Or if you are lucky look for black Nyons olives but are hard to find.
I do like the look of green and black olives in these savory biscuits.
Please make sure to chop them coarsely, because I think the flavor will be better and they will also look prettier. I chopped mine a bit too fine!
Mix the chopped olives with a bit of fennel seed and stir that into your dough.
Make a cylinder and wrap it up just as you were making cookie dough and chill it in the fridge.
When ready to bake, slice and sprinkle with coarse salt and presto-15 minutes later, you have an awesome olive appetizer.
These store well in a zip-lock bag and can be frozen and used as needed.
Enjoy these salty sweet scourtins. They are the perfect way to convert non-olive lovers to olive lovers, I must say.
Add these to your next meat and cheese platter and see what disappears first!
Need a Few More Recipes with Olives?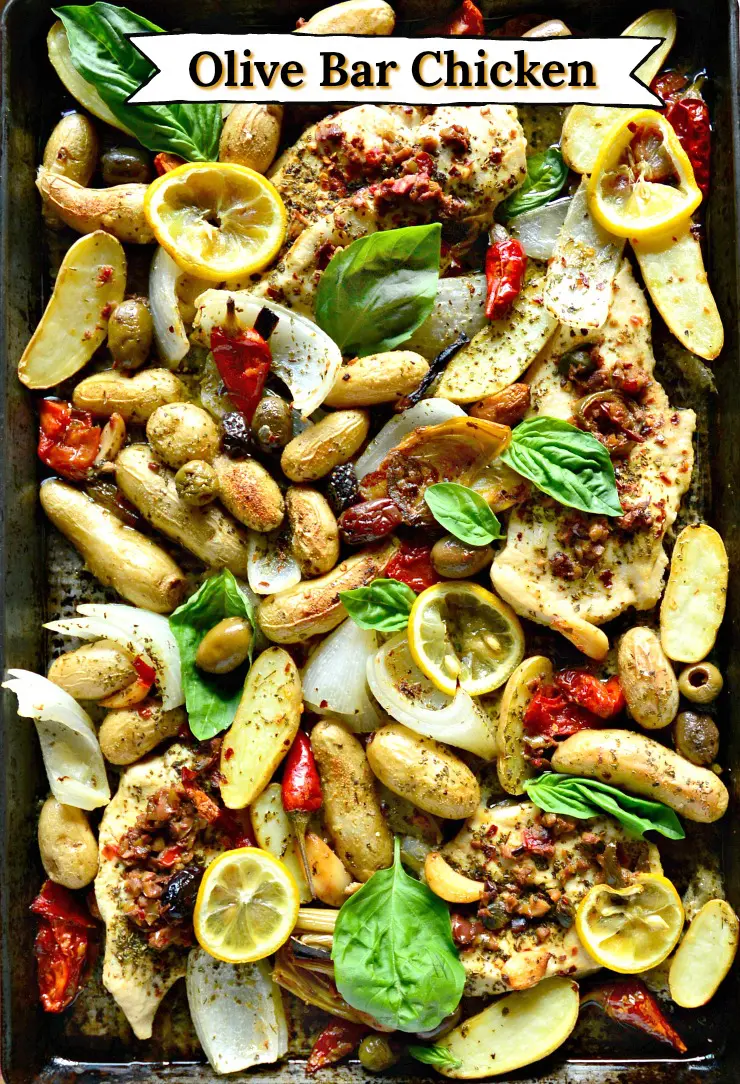 7 Layer Bean Dip (Antipasto Style)
I'd Love it if You'd Follow Me on Pinterest and Pin and Share:
Print
Olive Biscuits Scourtins
Author:

Abbe Odenwalder

Prep Time:

15 Minutes

Cook Time:

15 Minutes

Total Time:

30 Minutes

Yield:

2

4

1

x

Category:

Appetizers

Method:

Oven

Cuisine:

French
---
Description
These sweet and savory biscuits, made with olives and sprinkled with salt go great on your next meat and cheese platter. So good, you will find yourself making these little shortbreads again and again!
---
8 tablespoons (1 stick) unsalted butter, softened
1/2 cup confectioners' sugar
1 tablespoon extra-virgin olive oil
1 1/4 cups unbleached all-purpose flour
1/2 cup cured black Picholine or Moroccan black olives, pitted and coarsely chopped, drained
1/2 teaspoon fennel seed
1 teaspoon sea salt for sprinkling
---
Instructions
In a large bowl or the bowl of an electric mixer, cream the butter and the sugar until the butter is soft and pale yellow. Add the olive oil and mix well. Add the flour and mix gently but thoroughly, until the dough is smooth, then add the olives and fennel seed and mix until they are incorporated into the dough.
Remove the dough to a lightly floured work surface and mold into a cylinder, about 1 inch in diameter and about 11 inches long. Wrap with waxed or parchment paper and refrigerate for several hours or overnight.
When ready to bake, preheat the oven to 350 degrees and line a baking sheet with parchment paper.
With a very sharp knife, slice the dough into ¼-inch rounds and put them about ½ inch apart on the prepared baking sheet. Sprinkle with the sea salt.
Bake until golden, about 15–20 minutes, or until slightly brown around the edges. Remove from the oven and cool on a wire rack.
---
Notes
Yes, these can be frozen! And they keep quite a while in a zip-lock bag!
Keywords: meat and cheese platter, olive biscuits, recipes with olives, olive cookies, scourtins, olive appetizers