This Southern pecan pie recipe has no corn syrup, is baked in a cast iron skillet and with maple syrup, toasted pecans and baking low and slow, it is one delicious pecan pie!
For some reason, Thanksgiving is the reason to bake this old Southern pecan pie recipe.
Manservant loves this classic Southern dessert but it took me a long time to find a recipe that I enjoyed too.
This easy pecan pie recipe-really, they are all easy, but this one is fun because no pie pan is required.
It's baked in a cast-iron skillet!
It also stays in the oven a long time which makes for a crispy pie top and a soft interior.
This homemade pecan pie is not made with light corn syrup or dark corn syrup.
No worries about that corn syrup leaving puddles on your plate. This does not have a runny interior!
Just a few simple ingredients including brown sugar and pure maple syrup.
Perfect for Thanksgiving dinner, this delicious pie is a classic Southern pecan pie recipe.
Make your own homemade pie crust or use an unbaked pie shell and place into your favorite cast iron skillet.
No one need know that my favorite pie crust comes from Trader Joe's, straight out of the freezer case.
Always toast your pecans. Toasting makes the pecans crunchier which makes the pecan pie filling so much better.
And make sure to decorate the top of the pie with the best pecan halves.
No need to blind bake the crust, this classic recipe requires the filling to be poured directly into the unbaked pie crust.
How to Bake this Old Southern Pecan Pie Recipe:
Preheat the oven to 325 degrees with the rack in the middle position.
After you've placed the piecrust in an 8 or 9″ cast iron skillet, sprinkle it with a litte bit of powdered sugar.
This creates a barrier between the pie filling and the crust which keeps the crust nice and crispy.
Now make your filling without forgetting to toast the pecans first!
Whisk the room temperature eggs in a large bowl until foamy, then whisk in the brown sugar and maple syrup, white sugar, some melted butter, chopped pecans, 2 tablespoons of flour, 2 tablespoons of milk and either bourbon or vanilla extract.
A note on pecans: Buy the freshest pecans you can find. Do not buy chopped pecan pieces. They are probably old and the flavor won't be as good.
Pour mixture into the pie crust and top with about 1 and 1/2 cups of pecan halves.
They will become lovely crunchy pecans that everyone will love.
It's the baking that makes this Thanksgiving dessert so unique.
In fact I've not found another recipe like it.
Bake for 30 minutes at 325 and then reduce the oven temperature to 300 degrees and bake 30 more minutes.
Turn off the oven and let pie stand in oven with door closed, for about 3 hours.
There is usually no need for a pie shield as the filling reaches almost to the top of the crust. At least in my case!
The Best Way to Toast Pecans:
Preheat oven to 350. Spread pecans on a rimmed parchment line baking sheet.
Bake about 3-4 minutes, then toss and bake about 3-4 minutes more. The minute you smell them they are ready!
The best pecan pie recipe I know; I like that the filling is not overly thick and that the flavor of the pecans and maple come through.
Pecans are decadent which might be one reason they are used for special occasions.
We once picked pecans in Texas and oh how I wish we could grow pecan trees here in Colorado.
If this is your first time making pecan pie, you've started with one of the best and easiest pie recipes that I know of.
Though this didn't come out of Grandmother's recipe box, this classic pecan pie recipe with a gooey filling-though not runny- is superb topped with a scoop of vanilla ice cream.
Whipped cream doesn't hurt either!
How should pecan pies be stored?
I left mine on the counter and served it the next day. I will tell you though, that because of the eggs in the pie, it is recommended that the pie be refrigerated.
I do not recommend putting a cast iron skillet in the fridge though, and therefore I would try to serve it and bake it on the same day.
All that being said…I lived to tell you about it!
Again, I stress, that if you aren't a pie baker this is the perfect pie recipe for beginners.
Yep. The old fashioned pecan pie recipe is the best Southern pecan pie recipe I know of and no Karo syrup required!
Need Some More?
Salsa Macha with Cranberries and Pecans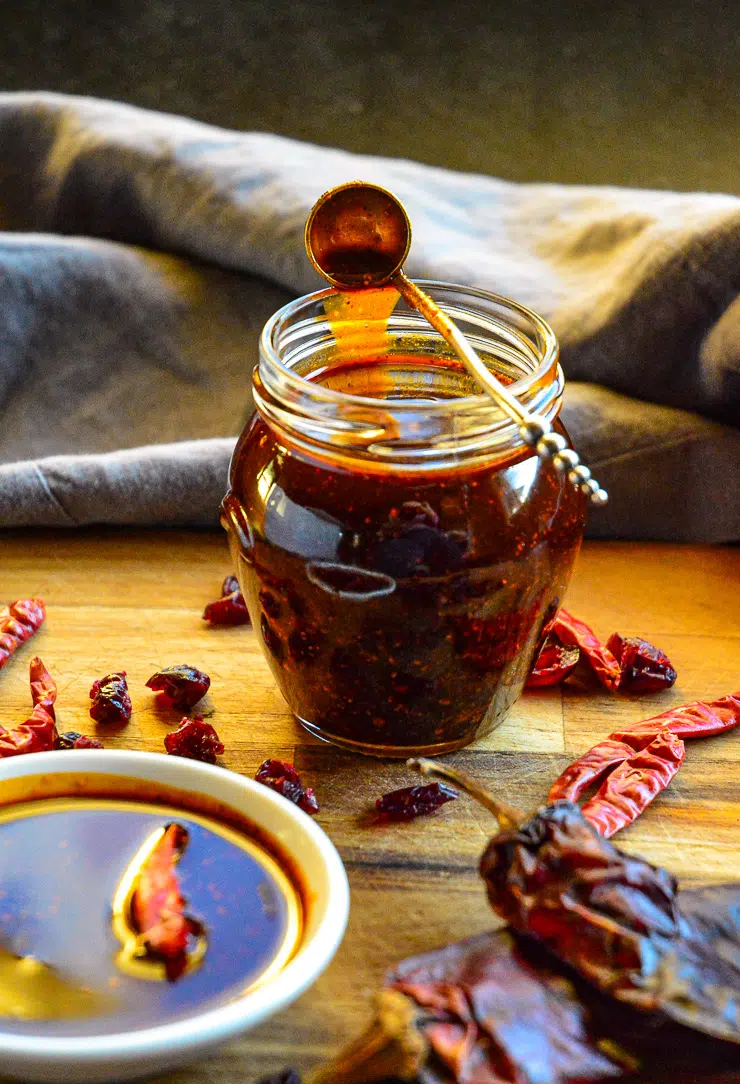 Buckwheat Pecan Waffles with Bourbon
Print
Old Southern Pecan Pie Recipe
Author:

Abbe Odenwalder

Prep Time:

10

Cook Time:

60 Minutes

Total Time:

4 hours*

Yield:

8

Servings

1

x

Category:

Dessert

Cuisine:

American
---
Description
This old fashioned Southern pecan pie recipe is baked low and slow and in a cast iron skillet. No corn syrup required.
---
1 refrigerated pie crust
1 T powdered sugar
4 large eggs at room temperature
1 c firmly packed dark brown sugar
1/2 c maple syrup
1/2 c butter, melted and cooled to room temperature
1/2 c white sugar
1/2 chopped toasted pecans
2 T all-purpose flour
2 T milk
1 1/2 t bourbon or vanilla extract
1 1/2 c toasted pecan halves
---
Instructions
Preheat oven to 325. Fit piecrust into an 8 or 9″ cast iron skillet. Sprinkle with powdered sugar.
Whisk eggs in a medium-sized bowl until foamy. Whisk in brown sugar and the next 8 ingredients. Pour mixture into piecrust and top with pecan halves.
Bake at 325 for 30 minutes, reduce oven temperature to 300 and bake 30 more minutes. Turn oven off and let pie stand in oven with oven door closed about 3 hours.
---
Notes
Adapted from Southern Living.
Pie should sit in turned off and closed oven for three hours before serving.
Keywords: pecan pie recipe, best pecan pie recipe, Southern pecan pie recipe, pecan pie withut corn syrup, homemade pecan pie, how to toast pecans