I've never made whole grain mustard so I thought it was about time. This maple version with basil sure does have a kick and in a very good way. Quit with the store bought and try making your own. It is so easy!
Do you love mustard?
Do you have to have it on your hotdogs, your burgers, topping your fries, on your grilled cheese, mixed into a vinaigrette, slathered on your cauliflower, on your Reuben or pastrami, and definitely for your eggrolls?
Well, then this is the post for you!
I've been making mustard for awhile now and it has always been the copycat version of the Hickory Farms spicy sweet mustard. It is so good and I love having it in the fridge whenever I need it.
This version is a bit different and doesn't need the ripening time the way the spicy sweet mustard does, so basically this can be on your table on the same day.
Perfect for serving with some sliced dried sausage for game day or with your Polish dog or bratwurst. Or on your ham and cheese sandwich!
Yes, the basil probably makes this sound a bit odd, but honestly it adds an herbal essence, shall we say, that helps cut the heat of the mustard.
This grain mustard is made from white mustard seeds that in actuality are tan.
Know the 3 Types of Mustard?
Yellow mustard is made from the same variety and is considered the mildest variety.
Brown mustard seed is in the middle and is used to make Dijon and spicy brown mustard.
Black mustard seed is the spiciest and the seeds are used in Indian cooking and also used in many medicinal concoctions.
This maple whole grain mustard is just mustard seed that has been ground to a paste, which helps create a thick and coarse texture.
Kind of rustic, but a whole lot of good.
Mustard is easily made by combining mustard powder with different liquids.
How to Make Chinese Mustard?
My mother used to make her own Chinese mustard for her homemade eggrolls by just combining equal parts of cold water and dried Colman's mustard powder.
Just make what you need, because it's meant to be served fresh and doesn't keep well.
This stuff was great for cleaning the sinuses! But it also went well with plum sauce!
Want to switch things up a bit?
Any mustard powder can be mixed with water, wine, vinegar, beer or lemon juice-to name a few.
The more acidic the liquid, the less pungent the mustard.
How To Make Whole Grain Mustard with Maple Syrup:
Begin by combining yellow mustard seeds, dry mustard powder and water in a food processor.
Pulse a bit until the mustard has a coarse texture.
Let sit for a few hours for the mustard to release itself! (Yes, I laughed when I wrote that.)
When the time is up add the maple syrup, the vinegar, the salt and the basil.
Cook for 10 minutes over low heat while stirring so this doesn't burn.
Let cool and place in a jar with a lid to store in the refrigerator.
This mustard makes a great vinaigrette, so instead of a store bought salad dressing, make your own.
It is so easy to make and tastes so much better than bottled salad dressing.
You can change the flavors by changing the variety of mustard or vinegar.
Make a batch and keep it in the fridge for whenever you want a good salad.
This kale salad has an amazing maple vinaigrette that is made with Dijon mustard.
Try this and use regular balsamic vinegar instead of maple vinegar.
Want a more lemony vinaigrette? This one still has maple, but it also has some mayo added for creaminess. Plus it's a great salad for Valentine's Day!
There are so many things you can do with this maple mustard. Mix it into mayo and spread on salmon. Or chicken.
Use as a maple mustard mayo sauce for chicken fingers or puff pastry hotdogs.
I hope you realize why you need this whole grain mustard in the fridge.
Mustard has a way of livening many foods up, which is a good thing if January is getting a bit dull!
Enjoy!
Need a Few More?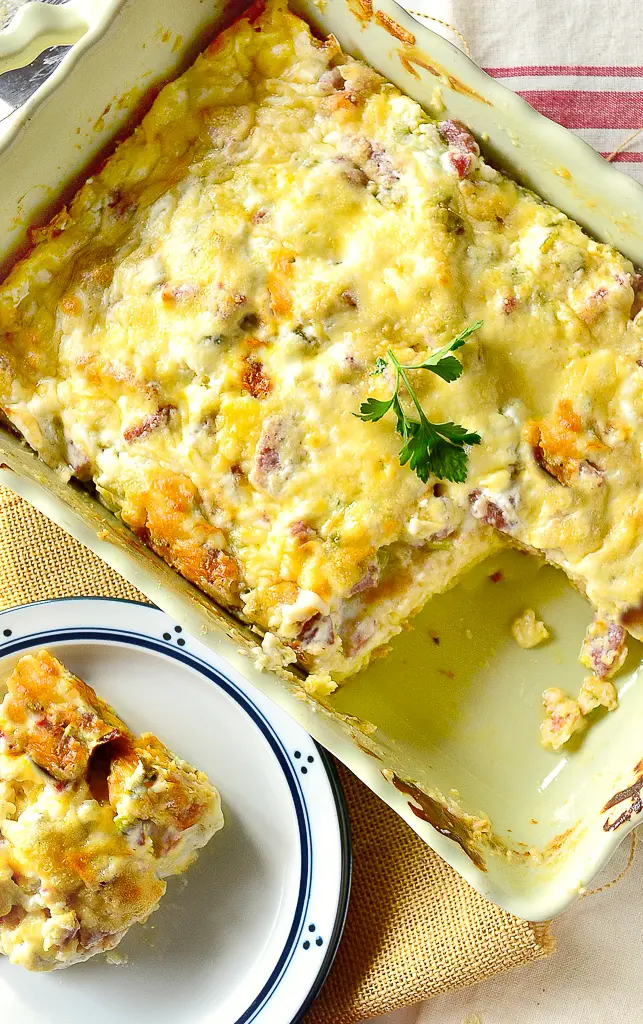 I'd Love it if You'd Follow Me and Pin and Share!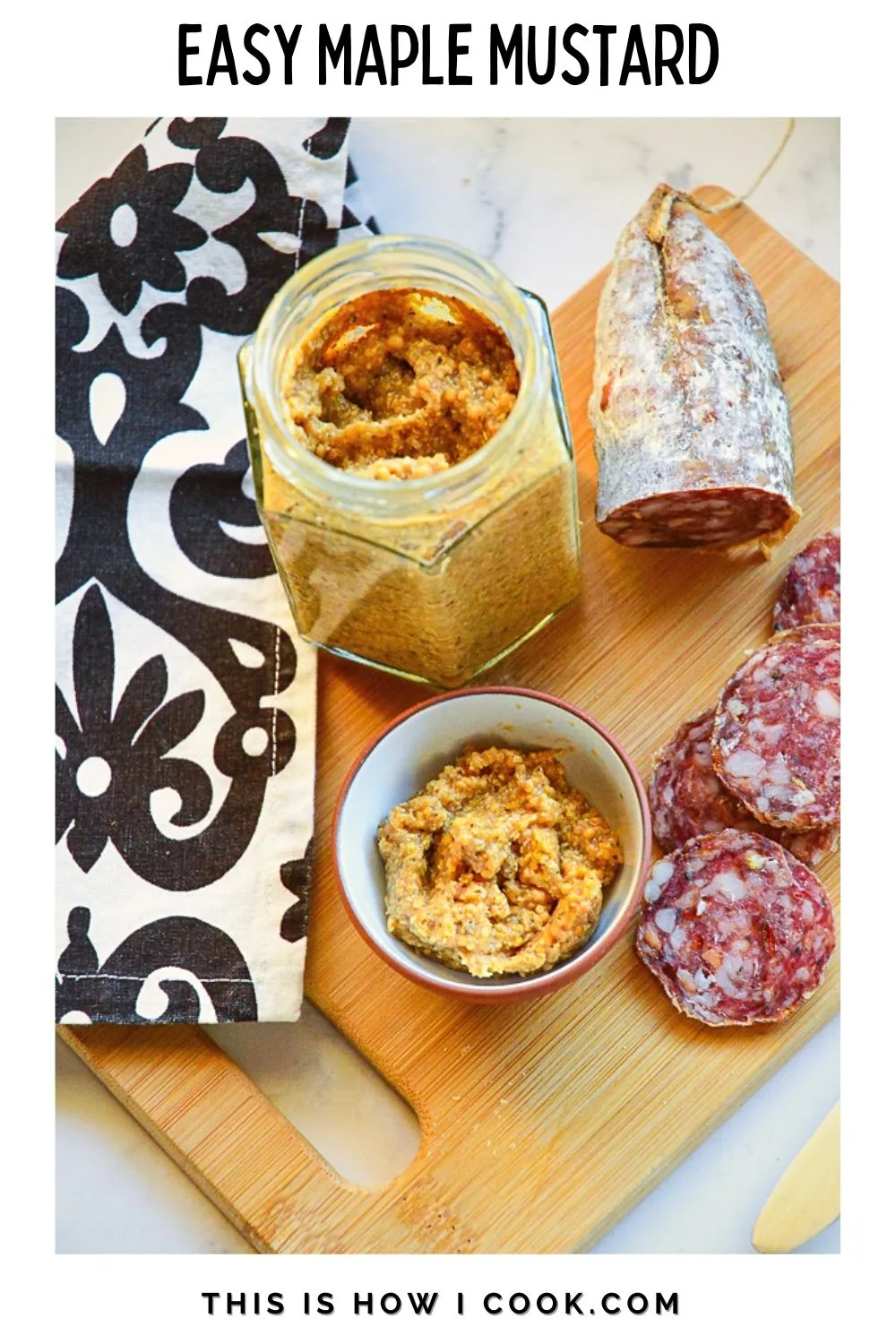 Print
Maple Whole Grain Mustard
Author:

Abbe Odenwalder

Prep Time:

10 Minutes

Cook Time:

10 Minutes*

Total Time:

20 Minutes

Yield:

1 1/2 cups

1

x

Category:

Condiments

Method:

Stove Top

Cuisine:

American
---
Description
This simple maple basil mustard is a little bit sweet, a little bit hot, a whole lot of good!
---
1/3 c yellow mustard seeds
2 T dry mustard powder (like Colman's)
1/2 c water
1/3 c maple syrup
1/3 c apple cider vinegar
3/4 t salt (table salt)
1 t dried basil
---
Instructions
Put the mustard seeds, dry mustard and water in a processor or blender and process for 30 to 60 seconds until mixture reaches a thick and grainy texture. Scrape bowl and let sit, uncovered for two hours or more while mustard releases some of its bitter components.
After several hours, add the vinegar, maple syrup, salt and basil and process until slightly smooth but still grainy.
Scrape into a double boiler and cook over simmering water for 10 minutes, stirring often. (I do not have a double boiler, nor did I feel like concocting one, so I just stirred this over low heat for about 10 minutes. Scrape into a bowl and let cool. Taste for more maple syrup, salt or vinegar.
Now pack into a jar with a lid and refrigerate indefinitely.
---
Notes
*Does not include standing time.
Keywords: basil mustard, maple mustard, where does mustard come from, what is mustard made of, grain mustard