This simple North Carolina BBQ Sauce is meant for pulled pork. Just a little squeeze of this vinegar bbq sauce is perfect for pulled pork.
Memorial Day found me making this simple pulled pork finishing sauce recipe which is just a fancy name for North Carolina bbq sauce.
It's amazing what apple cider vinegar, dark brown sugar and ketchup can do when combined with a little bit of hot sauce.
Honestly, this Carolina vinegar bbq sauce is easily made in a squeeze bottle and is the perfect thin sauce for drizzling over a pulled pork sandwich.
How long does North Carolina BBQ Sauce keep?
This vinegar barbecue sauce keeps in the fridge for almost forever and truly is the perfect finishing sauce for any pork barbecue.
A no cook sauce that packs little heat; it does have a lot of tang because of the vinegar.
If you are using this for a traditional pulled pork sandwich, the idea is that this kind of sauce will cut through the richness of the pork.
Not meant to be used as a mop sauce, though it could be, the mop sauce I use contains Worcestershire sauce and vinegar.
It is thinner and contains no ketchup.
The dry rub ingredients are simply black pepper, brown sugar, paprika and cayenne, combine with coarse salt and rubbed over the Boston butt at least two hours in advance, which makes for one good bbq recipe.
Need a spicy kick?
Don't be afraid to add in some ground black pepper or even a pinch of red pepper flakes, though we prefer it as is.
This great recipe is one I found in Bon Appetit years ago, and is one of our favorite recipes to make every summer.
I think you'll love this vinegar sauce and though it has no secret ingredient, I bet you could find a way to add your own special touch.
There are so many regional variations of bbq sauce and though you can find many great ones on grocery store shelves, I think you'll agree that it doesn't get much simpler than this.
Compare this to my favorite chicken bbq sauce and you can surely see the differences between the two.
I love both, but each seem to work well with what they are intended.
Making good pulled pork is easily done in three steps.
First the rub-and let this sit on the meat at least overnight in the fridge.
Second – get your coals and mop ready.
Yes, I know you can make this in a slow cooker but barbecue deserves to be made outside. There is nothing that gets your taste buds going like the aroma of smoke from the grill.
(You could also do this on a gas grill over indirect heat.)
Third is preparing this tangy sauce.
Plan ahead and get ready for the weekend. This recipe should definitely be in the library of great pork recipes!
My son even showed up when the rabbit catcher sent him a text from my phone saying BBQ at 6.
Apparently, the rabbit catcher thought he might not show up if he sent it from his phone.
It worked and he arrived and we were happy to see him.
But back to bbq. In this case I decided to go with a traditional type of sauce as a smoked pork shoulder is so rich that it doesn't require much to bring out its flavor.
This is a tart sauce with some sweetness.
It is drizzled on and mixed with the shreds of pork to give it flavor and moisture.
I don't like mine quite as tart as apparently some North Carolinian's do, so I admit to adding a bit more sugar and cutting back on the vinegar.
We grill out a lot in the summer as a swamp cooler is the only means of cooling our home.
But since the swamp cooler is closer to the bedrooms, my kitchen can become quite hot to cook in. Therefore I tend to cook out-a lot!
The pulled pork recipe can be found here on the Epicurious site.
It is one I've made since apparently, July 1999. This is a winner. And a blue ribbon one at that.
The flavor brings me back to our days of driving to Texas to visit the rabbit catcher's parents.
Along the way he knew of great small groceries or road side stands that served bbq on white sandwich bread with the sauce on the side.
Hamburger dill pickles were on the side, too.
The sandwich always came wrapped in waxed paper and was handed to us with lots of cheap napkins and there was always an old splintery picnic bench, under the only tree in the area to sit at.
I could never get enough of those $1.75 sandwiches.
Anywho, this recipe reminds of those sandwiches found somewhere along the old highways of Texas.
If his pick up truck broke down, which it invariably did, more than it didn't, we could always find bbq.
There's something to be said for that.
Serve this pork on soft squishy white bread or a soft white bun with hamburger dills on the side, and a bit of chopped onion. Waxed paper optional.
I promise you won't be disappointed.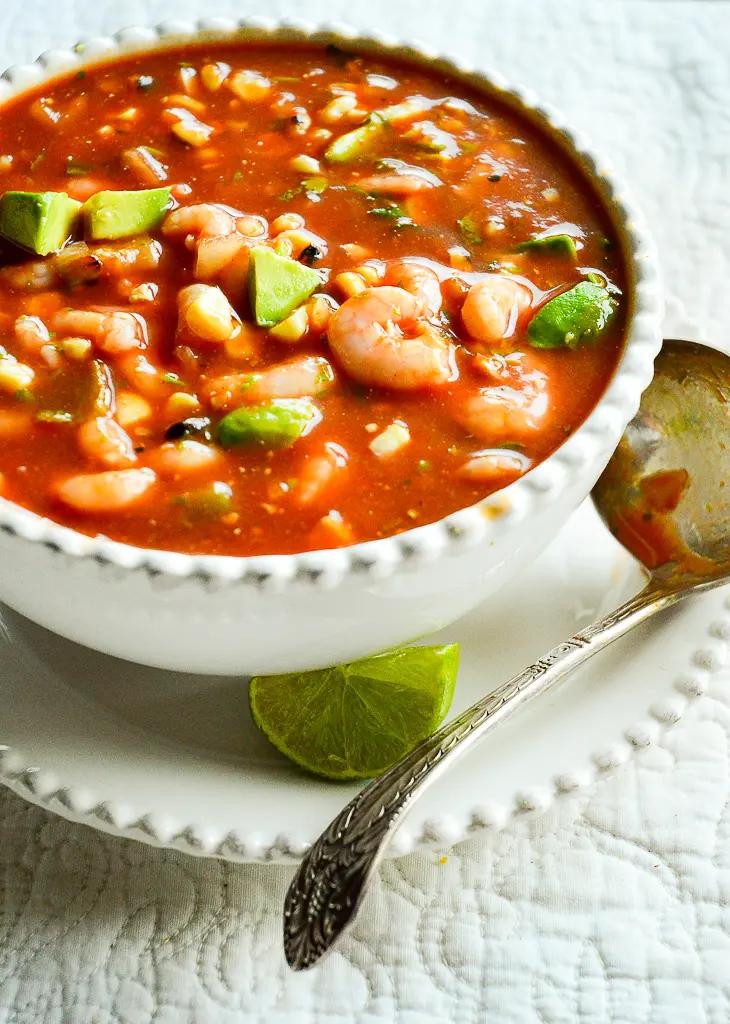 Print
North Carolina BBQ Sauce
Author:

Abbe Odenwalder

Prep Time:

5 Minutes

Total Time:

5 Minute

Yield:

2 cups

1

x

Category:

Sauce

Cuisine:

American
---
Description
This vinegar based Carolina bbq sauce is the perfect finishing sauce on pulled pork. Plus it keeps forever in the fridge!
---
1/2 c white or apple cider vinegar

3/4 c ketchup (I use Heinz) Well, is there any other kind?

3 T brown sugar

1 t salt

1 t Tabasco

1/2 c water
---
Instructions
Mix together in a large mixing cup and pour into a squeeze bottle.
---
Keywords: Carolina BBQ Sauce, pulled pork finishing sauce recipe, bbq sauce with vinegar, vinegar based bbq sauce, carolina bbq sauce recipe