Buttermilk blueberry pancakes are fluffy and tender and full of flavor. Loaded with blueberries these are the best buttermilk pancakes from scratch!
No one told me that you would ever be 25.
No one told me that each year on August 24th, I would continue to have labor pains as I do every day, even though I never did; thanks to a C-section. (What a long sentence.).
No one told me how each year could pass and I would continue to be awestruck at your beauty and grace. (Yes, you too Alex.)
No one told me that as time passes I seem to miss you more and more.
Yes, I know I was supposed to give you wings; and I was supposed to give you roots, so you could grow. I did. You did.
No one told me that I would be in awe when I first gazed at you.
No one told me that I would finally understand the precious gift of life until I felt you and held you and yes-gazed at you.
I couldn't take my eyes off of you. I was afraid to touch you for fear I might break that magic spell called love.
From that day on, you were always with me. Even now when you both live on separate continents, I feel your pain. Your gain. Your love.
I would jump oceans to protect you. To love you. To wipe your tears and share your joys.
No one told me that you would ever be 25 and that I would get older.
Just like no one told me to give away your baby clothes. I didn't. They are still buried in the crawl space, hopefully in memorable condition.
No one told me that I would remember the pink and white velour sleeper or the watermelon outfit or the red cowboy dress that you adored, Zoe.
Or that zebra leggings and leopard shoes seem to suit you and still do. And your nikky; your precious little blankie that Grandma crocheted for you.
Should we tell her that you still sleep with it and have a little box that holds all the yarn that falls off of it?
No one told me Alex, that cute boys clothes were so hard to find, but I did.
And no one told me that I'd never forget how much my boy loved his sweaters.
That even on the hottest day in the summer, you would wear your sweater and not want to take it off; because it was so soft, Mom.
And now today you probably don't even own a sweater, but you do have a blue and purple checked shirt, because purple is your favorite color.
No one told me that my crawl space would fill with countless children's books and stuffed animals.
And yes, Beanie babies. I don't think you will ever get rich off of those.
I saved your cowboy sheets Alex, because I know they will come back into vogue and they were so cute and hard to find.
No one told me Zoe, that I would adore your bedroom more than my own, and that I can't bear to dismantle it. I love it so much.
No one told me how when I'm upset I'd crawl onto your bed and comfort myself with the stuffed animals that are still left on it and feel at peace with a tree branch over my head and flowers on my back.
No one told me that my boy would ask for a world for his 5th birthday. No one told me how to get him a world.
I figured the the best I could do would be to show it to him, which was all right with me. Then I found out that all he wanted was a globe and that made it much easier.
It is still downstairs on his desk, but oh boy, did he discover the world.
No one told me that he would be living in Shanghai and how I blame Manservant for that.
And no one told me that my daughter would stay in Philly after college and become an economist.
No one told me, but I know one day they will both come home. Yes, wings fly in both directions and know no boundaries.
No one told me that I would love the noise of children and miss the noise of teenagers and that I would thrive on the chaos and the clamor that a good family has.
No one told me that I would miss the driving, the sports, the snow days, school and sick days and the summer.
Those vacation days of swimming and tennis and staying out late playing neighborhood games.
The bike rides, the library, and camp. I've never seen such filthy clothes that came home. No one told me to throw them away, but I did.
No one told me that each year on your birthday I used to dread giving two birthday parties. It was work, but worth it.
I think it wasn't the party I didn't like, it was all the gifts. I never knew what to do with them all.
No one told me that I would ever bake two cakes, but I did. You always chose chocolate cake and Ilse's cake and every now and then we'd get an ice cream cake.
No one told me that it would be a pain having your birthday right when school started.
No one told me how much I'd miss having family around to celebrate it with. But we made our own family and now you have both.
No one told me that I'd love making your favorite foods for your birthday feast and how it would be fun to see each year what you would come up with.
I think it evolved from spaghetti to linguini with clam sauce to finally a big grilled steak.
No one told me how fun it was celebrating with you at new restaurants and how even as toddlers, people always exclaimed how good you were.
I think it goes back to the fact that it was hard to take two babies anywhere, so when we did you were a bit like Geordie.
Tugging at the leash, so to speak, and just happy to be out of the house.
No one told me that I would love taking vacations with you.
Yes, it took a lot of planning but I loved seeing the world through your eyes.
Your eyes made everything look sunnier even when you used to get motion sickness from flying or driving.
Yes, Alex. remember Independence Pass? And Zoe, I'm not sure that the LAX international terminal floor will ever be the same.
No one told me that having children could be so easy and so hard at the same time.
No one told me that at 25 you can be so smart, but not yet wise.
No one told me that you can have the world in your palm and not know it.
No one told me that you'd end up a little bit like me and a little bit like Dad. No one told me that.
But I'm sure you got most of the good things from me. No one told me you'd end up blonde and blue eyed Zoe, and that Alex would have an incredible smile and green eyes and more body hair than King Kong.
No one told me how much you'd fight in high school and how I yearn for the day that you feel close together again.
Maybe you do and I don't know it, but it is hard to feel close when we are all so far apart.
No one told me how important it is to remain close to family.
No one told me that I'd be constantly reminding you that when I'm dead and gone, that all you will have is each other as family. So treat each other accordingly. Please.
No one told me that every time you leave I'd get a big lump in my throat and wonder when the next time I see you will be.
No one told me that I'd get a big lump in my throat when you first arrive.
No one told me that when the nights start getting cooler and the crickets start chirping, that it will soon be your birthday.
And no one told me that on the day of your B'nai Mitzvah we would be having monsoon weather.
No one told me that you would be 25 and I would be older. No one told me that I would miss you.
No one told me how each day I am proud to say you are my children. No one told me I'd have two perfect kids on the same day.
No one told me how fast time flies. No one told me how gorgeous you would become inside and out.
No one told me not to take each day for granted, but the truth is I never did.
Each day with you has been a gift and sometimes I wonder what I did to deserve you both.
So today, on your 25th birthday, I wish you all the joy and love that a mother can wish for her children.
I also wish that you have the strength to make it through the hard times, but I know you do.
And one day I hope you experience the miracle of having two incredible kids in your life.
Though not necessarily at the same time. And you could always have more.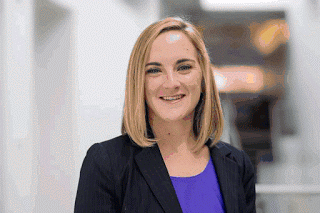 No one told me what a journey life would be and that I'd never have to leave home to experience it.
No one told me that it would be so hard to give you wings and watch you fly. And no one told me how to give you roots, but I think we did.
No one told me that today we'd each be in 4 separate places but that we would think of each other in our own way.
No one told me, but yes I believe those roots continue to hold us all in their grasp.
They twist and they turn; they branch off in different directions, and grow thick with gnarly age, but they are there and for that I am grateful.
Happy Birthday, my children.
No chocolate cake or Ilse's cake today. But these are some pretty good blueberry pancakes!
Tips For Making Homemade Buttermilk Blueberry Pancakes:
This simple recipe for the best buttermilk pancakes is so easy to make.
If you don't have buttermilk you can add 2 T of white vinegar to 2 c milk.
Or just use plain yogurt, but not Greek yogurt.
Pancakes from scratch are just so good.
Eggs give a pancake structure to hold the bubbles and help a pancake rise.
Baking powder also helps a pancake rise and make it nice and fluffy.
Baking soda adds a small bit of rise but mainly is there to help a pancake brown.
Good fluffy buttermilk pancakes contain both.
When to flip a pancake?
Believe it or not Manservant taight me this years ago!
Flip a pancake after the bubbles rise to the surface and stay open.
You don't want them filling back up with batter.
Don't make your pancake batter ahead of time.
That allows the leavening to start working which means when you are ready to cook them, they may end up not as light and fluffy as you would like.
Also don't worry about getting out all the lumps. Over-stirring lets the gluten develop which make the pancakes tough and chewy.
Go ahead. Make yourself some buttermilk pancakes from scratch.
EVEN if you aren't celebrating a birthday!
More Good food:
Print
Blueberry Pancakes
Author:

Abbe Odenwalder

Prep Time:

10 Minutes

Cook Time:

15 Minutes

Total Time:

25 minutes

Yield:

4

Servings

1

x

Category:

Breakfast

Cuisine:

American
---
Description
Blueberry pancakes are always special. These easy buttermilk pancakes, made from scratch are light and fluffy and full of blueberries.
---
2 eggs
2 c buttermilk
1/2 c melted butter (cooled)
2 c flour
1/4 c sugar
1 t baking powder
1/2 t baking soda
1–2 c fresh rinsed blueberries

---
Instructions
Whisk eggs in a large bowl. Then add buttermilk and cooled butter and whisk some more.
Mix dry ingredients together and add to buttermilk mixture, mixing gently until just combined. There will still be lumps. Stir in blueberries.
In a large skillet melt about 1/2 t of butter over medium heat. Then add about 1/2 cup of batter and cook until bubbles form and pop. They are now ready to flip. Cook on the other side approximately another two minutes. Mine usually cook a bit faster. on the second side.
Keep pancakes in a warm oven set to about 200. Tent with foil so they don't dry out.
Serve with butter and maple syrup and maybe some candles!
---
Keywords: fluffy buttermilk pancakes, blueberry pancakes, when to flip a pancake, best buttermilk pancakes, homemade buttermilk pancakes, buttermilk pancakes from scratch