Vietnam cuisine is so diverse and maybe that's why Vietnamese food is my favorite ethnic food. Ever since I was introduced to Vietnam cuisine, way back in the 80's, I have been a serious fan. Back then it was hard to find a Vietnamese cookbook, but now there are so many to choose from. Below are a few of the Vietnamese recipes, I've made throughout the years. These Vietnam food recipes are some of my favorites and stay in touch, because I'm always adding more. Like I said, Vietnamese cooking is something I really enjoy! Loaded with fresh, herby flavors and lots of garlic, pepper and spice, Vietnamese food is meant to be celebrated!
Vietnamese Chicken Salad (Goi Ga)
This simple recipe can be made with poached chicken or from rotisserie chicken! Loaded with cabbage and lots of fresh herbs, this is the perfect summer dish!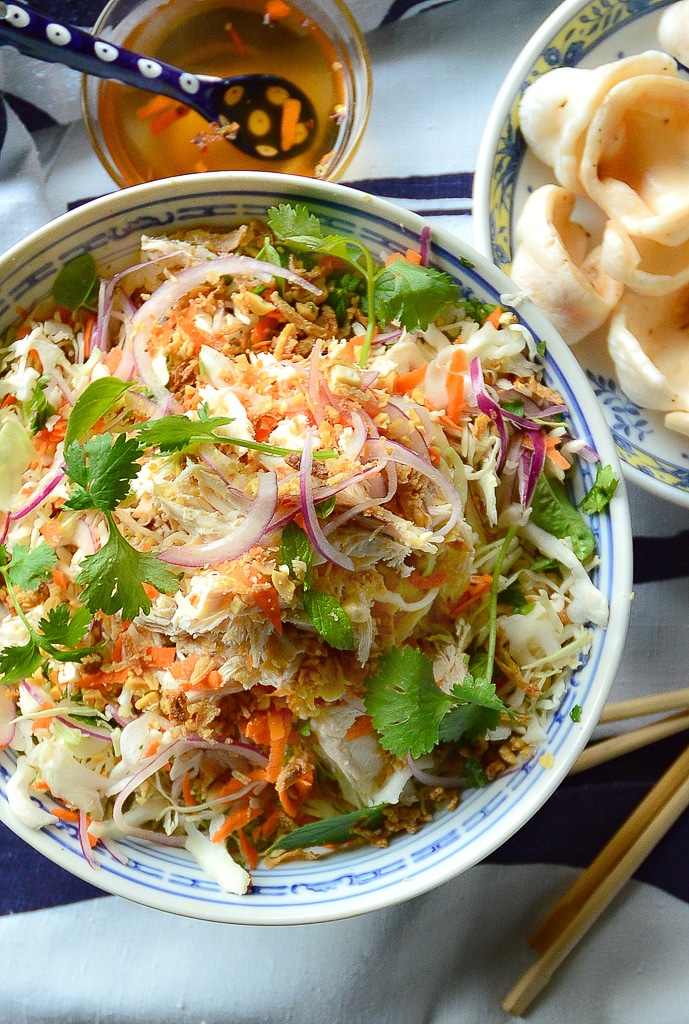 Vietnamese Caramelized Ground Pork
This simple ground pork dish is easily made and perfect over rice, noodles or even in a burrito!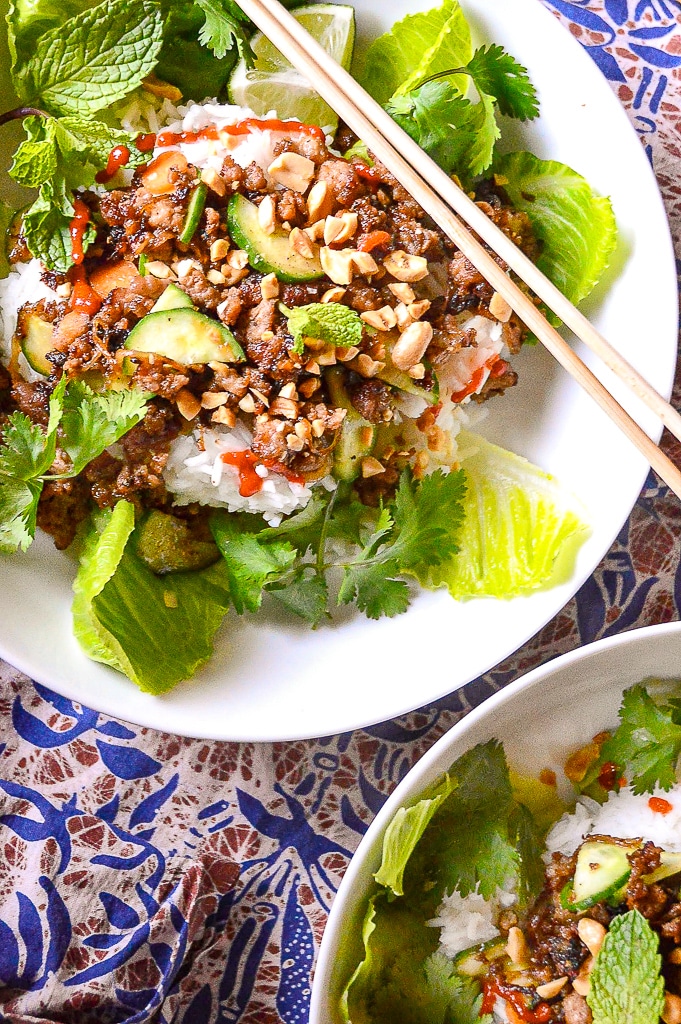 This was the first Vietnamese dish I ever ate! Honestly it still is the best crab I've ever eaten! A perfect example of Vietnam cuisine!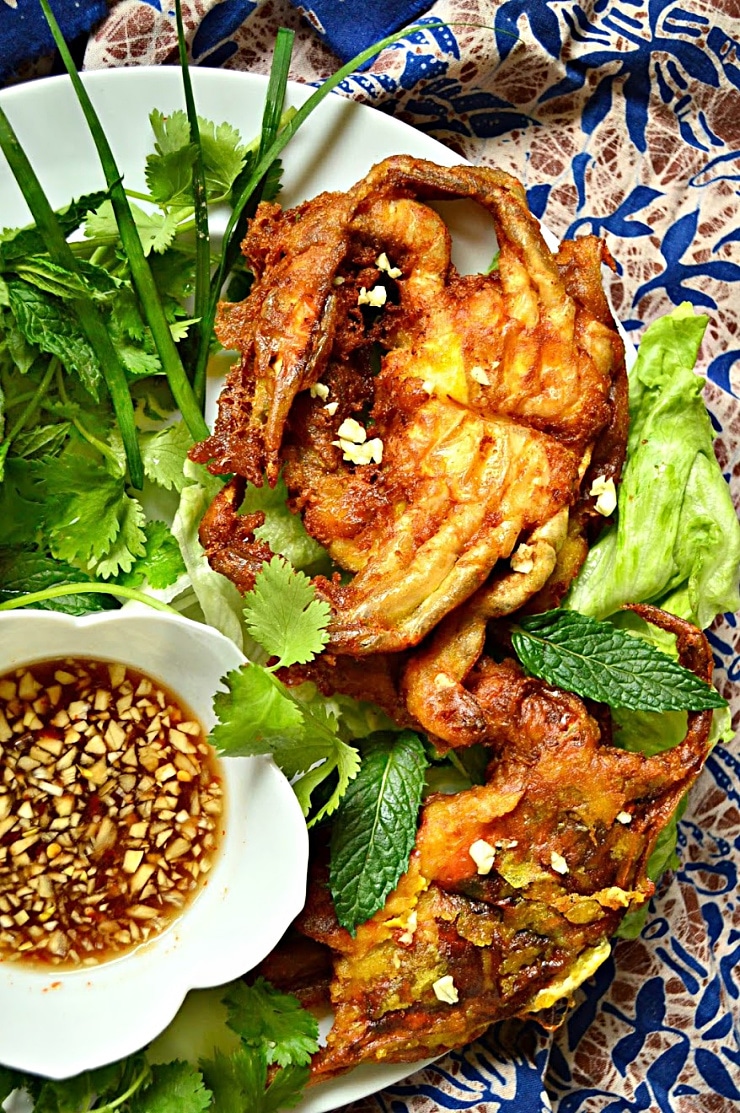 Vietnamese Grilled Pork Noodle Bowls
The aroma of Vietnamese grilled pork is incredible. But eating it is even better! Just marinate, slice and grill.
This just may be that soup that comes with lunch in a Vietnamese restaurant. Simple to make and so satisfying, you will love it!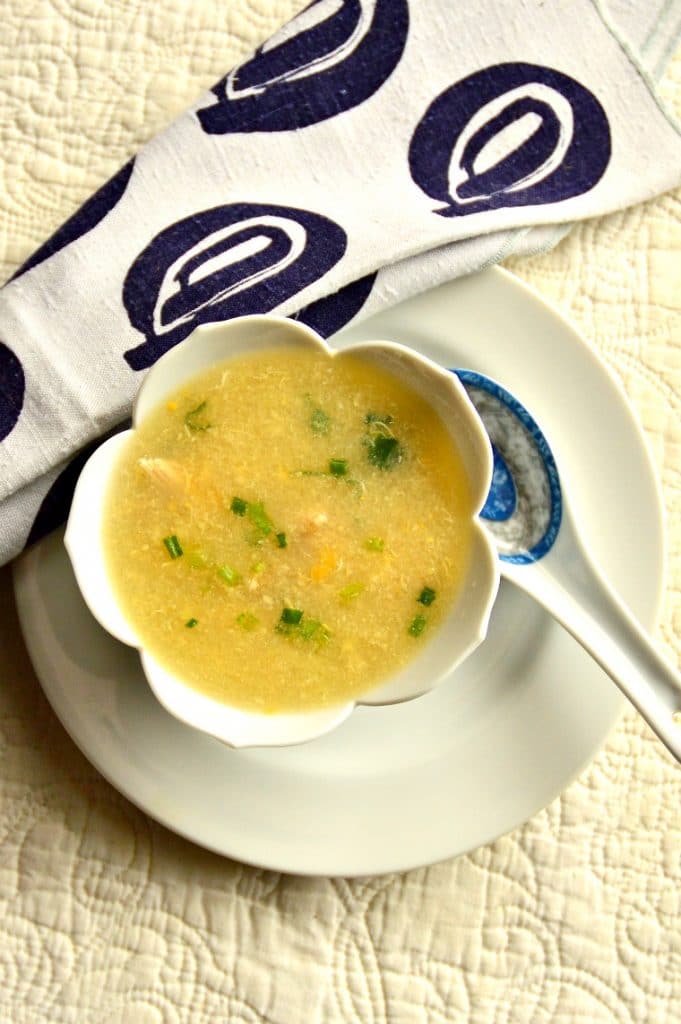 Vietnamese Black Pepper Salmon
So salmon might not be common in Vietnam, but I guarantee the seasoning on this salmon is. Easy peasy and delish!
Vietnamese Ground Chicken with Pepper and Lemongrass
Loaded with flavor, this chicken is perfect on a rice or noodle bowl, but also makes the perfect lettuce wrap!
Vietnamese Chicken Noodle Soup Pho
On a chilly day, nothing beats this chicken soup! Easy to make and unlike beef pho, this chicken version gets slurped down fast!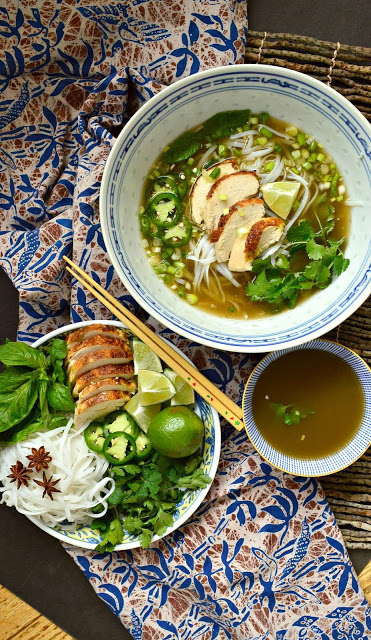 Vietnamese Ground Pork Meatball Noodle Bowl
The best meatball ever! You will love them in this noodle bowl, but they are also perfect on a giant banh mi, which is the other name for a Vietnamese sub!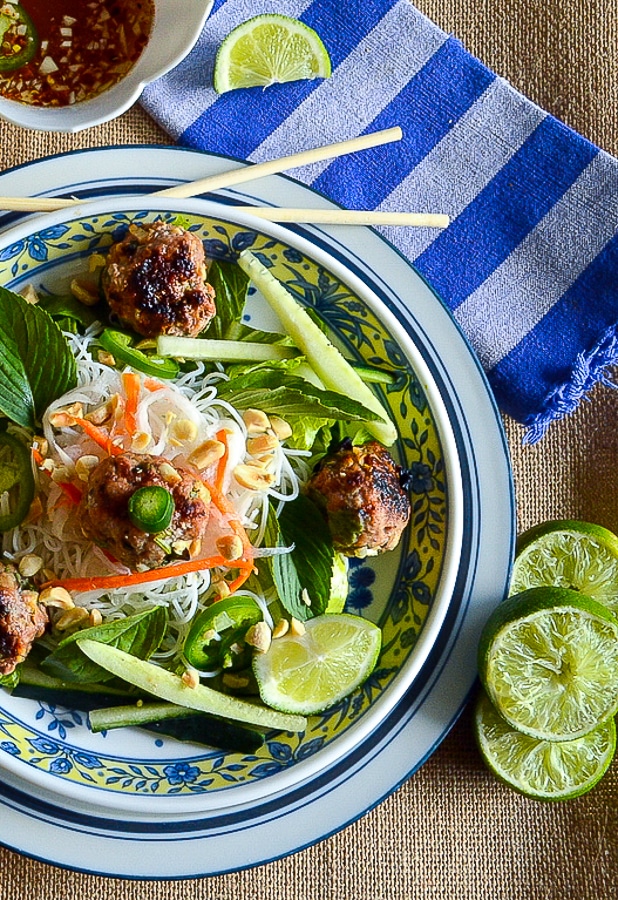 Not officially Vietnamese, this simple salad does have a Vietnamese dressing. Enjoy!
Grilled Chicken Banh Mi (A different version) with carrot daikon pickles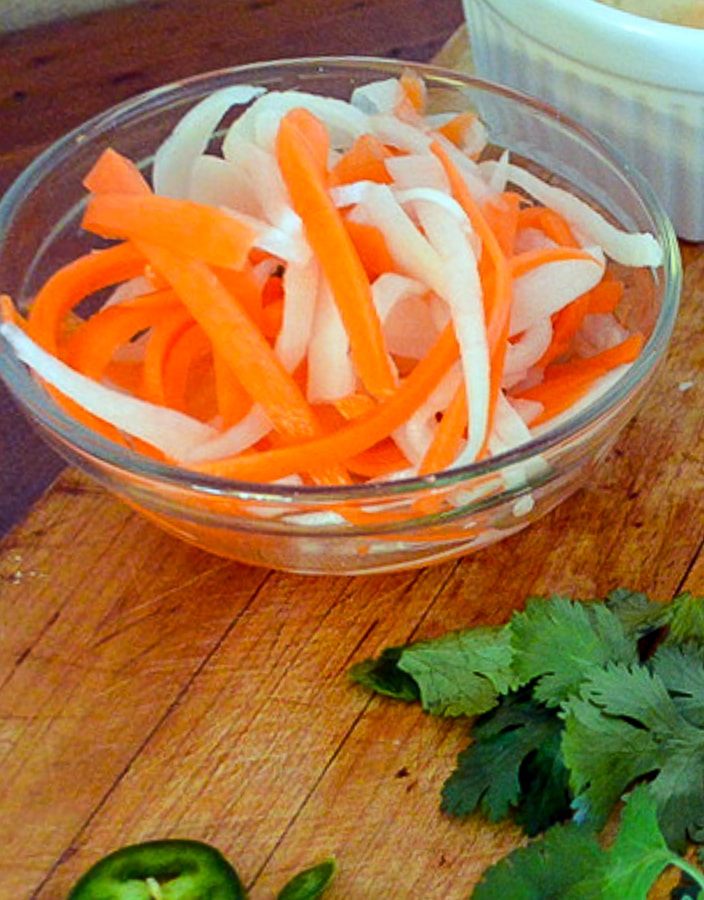 I'd Love it if You'd Follow Me and Pin and Share!