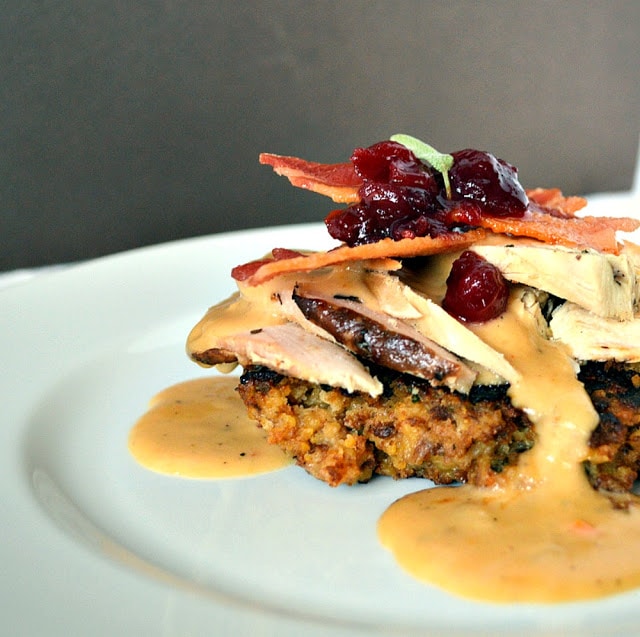 Thanksgiving
began when my daughter arrived home on Monday. And my parents arrived Tuesday
for their third Thanksgiving since the kids were six. And then my son arrived
on Wednesday. Everything was beginning to feel good, exhaustingly good. Though
all was still crazy in my heart for my family in Israel at least I had my family
here to give thanks. And give thanks we did. Surrounded by family and friends,
we were thankful for Mr. Turkey
and President Abraham Lincoln who created this holiday. We gave thanks for
getting to know our wonderful family in South Africa and we gave thanks for
our health and our dogs. We gave thanks for being together and for being
surrounded by such bounty. And we even shed a few tears throughout our "what we
are thankful for" around the table memories.
It was a
busy weekend and ended all too soon. Enjoy it with me if you will.
It began with someone who may
have stayed out to late.
And someone wishful laying in
front of the refrigerator.
And then we began to get to work.
The coals were started.
The turkey was brined and seasoned.
The house was ready.
The table was set.
Grandma was happy.
People smiled.
More people smiled.
Dessert was served.

Good wine was drunk.

And Freddie got her turkey.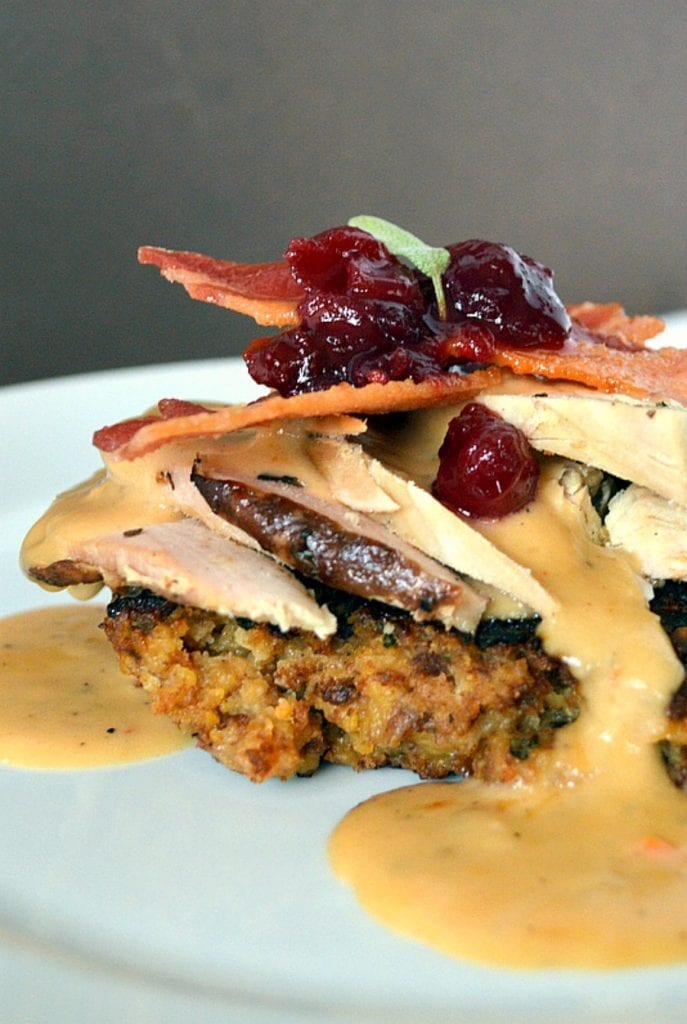 The Hot
Brown is basically an open face roast turkey sandwich with a lot of Mornay
cheese sauce spooned over and then broiled. It is then topped off with a couple
of slices of crisp bacon and a slice of tomato. Since I had many leftovers to
use I decided to create my version of the ultimate hot brown sandwich. My
husband said it was the best lunch he ever had. There aren't many things he is
right about but this just may be it.
Instead
of bread I decided to make stuffing patties. I chopped my stuffing up finely
and since our family likes stuffing on the crispy side I added a bit more broth
and heavy cream. What can I say except it was leftover, too. I then added a few
tablespoons of flour to bind the patties. Then I coated them in parmesan cheese.
I then fried them in maple pepper butter that was leftover from the sweet potatoes.
Ummmm. I might just make these next year and forget the stuffing. They turned
out crispy and chewy and looked like panfried burgers.
Next the
cheese sauce. I started with the traditional butter and flour and then I added
milk and pumpkin beer. Since I still had some gravy I stirred that in too. I
also stirred in a bit of adobo sauce from the chipotle peppers I always have in
my fridge to give it a good smoky taste and a little kick. And last but not a
least a cup of sharp cheddar and 1/3 cup of freshly grated parmesan. Our turkey
was smoked so I thought a smoky cheese sauce would do the trick. I was not wrong.
From
there it was a matter of taking the stuffing patty and topping it with turkey. I
then spooned on the cheese sauce and garnished this creation with a touch of
cranberry sauce (forget the tomato) and a few slices of crisp bacon. Yes, this
was a good lunch. Yes, this was another memory maker. Yes, I'll share it with
everyone, if you all say you'll come again.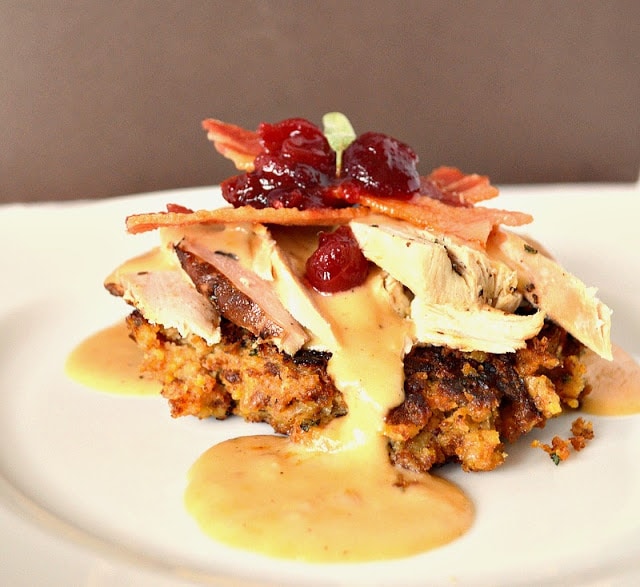 The Ultimate Kentucky Hot Brown
(to serve
4)
Ingredients:
4
stuffing patties
1 lb
turkey leftovers or use good thick deli slices
Cheese
Sauce
8 slices
of crisply cooked bacon
Leftover
cranberry sauce or fresh sliced tomatoes
Stuffing Patties
4 c of
leftover stuffing
1c of
broth or as needed (You can even use some heavy cream)
2T flour
½ c parmesan cheese
2 T butter (I used maple pepper butter that was leftover)
Directions:
Chop
stuffing finely. Add broth if needed to dampen stuffing. Add 2T of flour to
bind or more if needed. Shape into 4 patties and roll in freshly grated
parmesan cheese. Fry in butter or oil. Let them get good and crispy. They will
look like a hamburger patty. Remove from skillet and keep warm.
Cheese Sauce
2 T Flour
2T Butter
1 c beer (I used pumpkin)
2c milk
1c
Cheddar Cheese
1/3c
Parmesan cheese
Leftover
gravy if you have it
1 T of chipotle
adobo sauce if you prefer
Directions:
Melt
butter. Whisk in flour. It will get all lumpy. Cook for about a minute to take
away the floury taste. Now gradually stir in the beer and let it cook for a
minute. Add the rest of the milk whisking as you go. Do not let it get to
thick. Stir in your cheese whisking as you go to make it smooth and creamy. If
it is to thick add more liquid and now is the time to stir in your leftover
gravy if you have it. You can also add the chipotle sauce if you like it. Keep
warm.
Now you
are ready to assemble. Take your warm stuffing patties and top with warmed
1/4 lb of turkey. Add lots of cheese sauce. Garnish with cranberry sauce and
bacon.
Our Menu:
Crudites with Onion dip
Bacon Caramel Corn
Artichoke Dip
Roasted Salted Nuts
Smoked Turkey
Mashed Potatoes
Sweet Potatoes with Maple Pepper Butter
Cranberries with Orange and Chipotle
Frozen Cranberries
Roasted Brussell Sprout Salad with Pomegranate Seeds and Pecans
Corn Bread Wild Mushroom Stuffing
Maple Pecan Pie
Apple Pie
Pumpkin Butterscotch Pie
More Thanksgiving Recipes:
Maple Glazed Walnut Scones
Pumpkin Chipotle Soup
Truffle Scalloped Potatoes
Fresh Cranberry and Apple Salad
Frozen Cranberry Salad
Tamale Stuffing
Magic Pumpkin Butter Bars
Pecan Shortbread Nut Bars