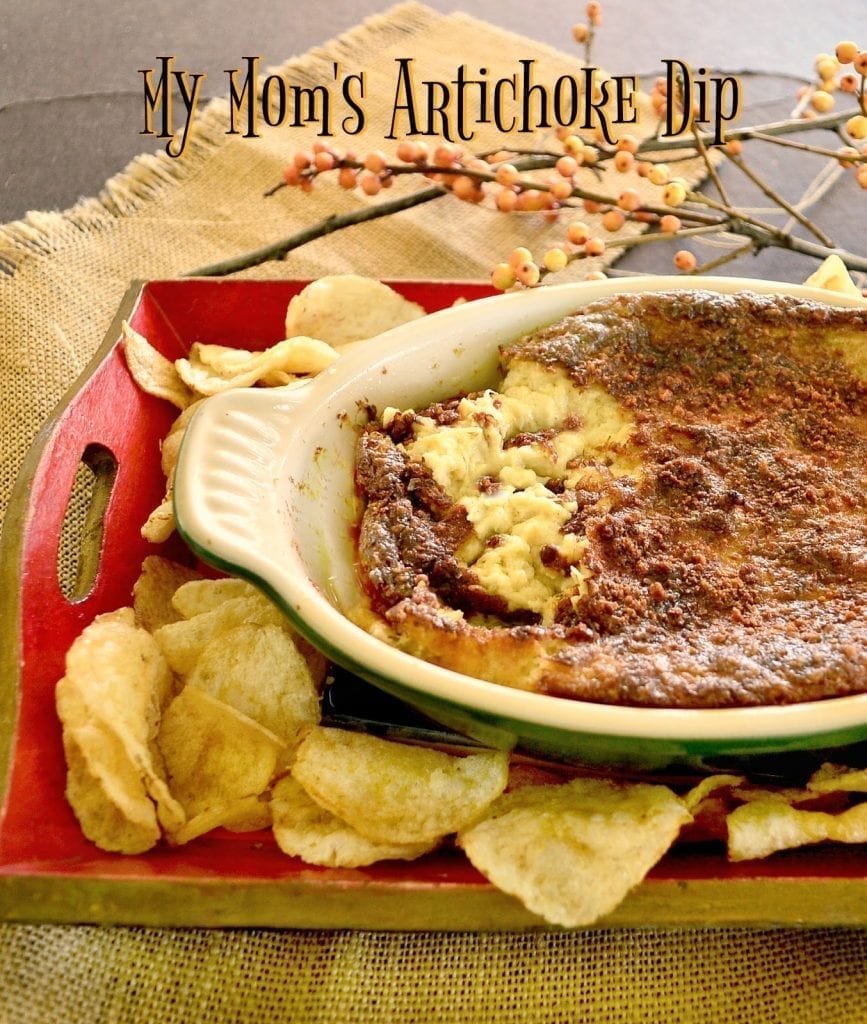 My mom's artichoke dip is fabulous and so simple to make. Three ingredients and presto, that's it! My stand by recipe since college; I always have a can of artichoke hearts waiting in my pantry for when the urge strikes. Yes, I've been making it for over 40 years now which means it has stood the test of time. There are a zillion recipes for artichoke dips out there. Some contain cream cheese, others contain spinach, John Elway's has giardiniera, but mine has just the magic three. Artichoke hearts, mayo and Parmesan cheese. No need to mess with the trinity. Quick and easy, this can be made without even rolling up your shirt sleeves. Eating potato chips slathered with artichoke dip, is just an extra added bonus!
Whole Foods has me thinking about family traditions. It so happens that this artichoke dip was always a part of our family Thanksgivings. All dips are special to me; even those that come in the plastic tub labeled onion dip at the grocery. However our family was not big on dips and artichoke dip is the first I remember my mother making. Though now that I am thinking about it she was also quite fond of onion soup mix combined with sour cream. Truthfully though, I don't remember any other dinner where my mom actually made an appetizer and boy did we embrace this idea!
Thanksgiving dinner was just our family of five. My grandfather and uncle owned 2 grocery stores and those didn't close until early evening, which means they celebrated late. I do not remember celebrating with others, though my dad did smoke every one's turkey that lived in the neighborhood. Well, that is if they rolled their grills up the alley to our back yard. Yes, Thanksgiving found Wildwood Avenue smelling heavenly.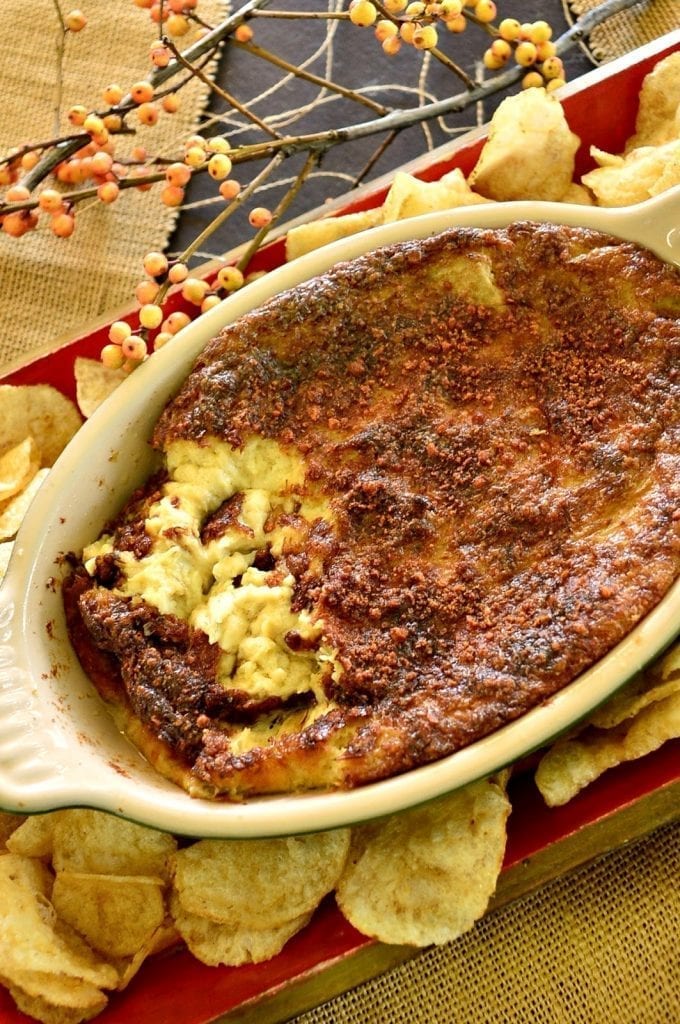 My favorite Thanksgiving celebration was right before we married. Manservant and I got married on the Saturday of Thanksgiving weekend. That was one occasion where our home was filled with lots of people. It was also probably one of the last Thanksgivings I had in my ancestral home. It was, I must admit, one of my happiest memories. Being surrounded by so many people that I loved, I remember being giddy with joy. I do love celebrating with many. It seems so much more festive that way. And that reminds me that this year is number 35 for us. It also reminds me of everyone that was with us so long ago. How I miss those faces.
My folks now live in Phoenix and hate travelling this time of year. They are hosting their own small group of six and we… well we are two this year. Hey, I'm not complaining. Last year Manservant didn't even make it home. We will be joining friends and there will even be a little bambino there celebrating his 1st Thanksgiving. How exciting, though I doubt he will remember.
But back to this simply divine artichoke dip. I know my mom will be making this for her celebration and I couldn't resist not making it for Manservant me. It is sitting on the table for grazing purposes as we speak. I wrote about artichoke dip before and I gave out a good recipe for leftover artichoke dip used to make a great chicken baguette sandwich. Check it out if you want something else that's good. And keep in mind that this artichoke dip was with me way back when. It was there on that day 35 years ago and I hope it will be there 35 years from now.
_________________________________________________________________________________
Whole Foods has a microsite celebrating traditions. Check it out @ https://tradish.wholefoodsmarket.com. Take a look and you can enter to WIN free groceries for a year by signing up online. And don't forget to order your Thanksgiving favorites online by 11/22 to get a coupon for $10 off a purchase of $75 or more starting on November 29th.
Need some new recipes for Thanksgiving? Want to know how to brine a turkey? Want to know how to bake a turkey? Need some suggestions for a great cheese plate? Check out Whole Foods @ http://www.wholefoodsmarket.com. They have got answers for all your questions!
To enter the Whole Foods $25 giveaway tell me if you have a favorite holiday tradition. Or not. And thanks for reading. I am grateful for all of you!
This post is sponsored by Whole Foods but all opinions expressed are mine. Open only to US residents. No compensation has been given, but products have been provided. Giveaway closes on December 15, 2016. Winner will be chosen by Random Number Generator. Enter once by leaving a comment and telling me your favorite holiday tradition! Enter twice by subscribing to This is How I Cook · Enter again by following me on Pinterest, Facebook, Twitter or Instagram.
Yield: 4-8 ServingsAuthor: Abbe OdenwalderPrint Recipe
MY MOM'S ARTICHOKE DIP
PREP TIME: 10 MINSCOOK TIME: 30 MINSTOTAL TIME: 40 MINS
INGREDIENTS:
1 14 oz can artichoke hearts, well drained
1 c mayonnaise
1 c grated or shredded Parmesan cheese
INSTRUCTIONS:
Preheat oven to 350. Combine the three ingredients in a blender or food processor and combine until processed into a smooth mixture. (I use an immersion blender, but a processor gives the best results.) Spread into a heat proof dish and sprinkle with additional cheese if you want.
Bake for about 30 minutes or until mixture is golden on the top and crispy on the edges. Serve with potato chips.