These are the best brownies according to Manservant. Loaded with everything I can find in my pantry, I think you just might agree that these chocolate brownies with a fudgy interior, laced with nuts , raisins, coconut and a lot of chocolate chips have "the stuff".
I don't take this best brownies thing lightly. In my mind any brownie I happen to be eating is the best brownie. However I must admit I've had some bad brownies. This best brownie recipe is one I've been baking since college. Time tested and always the one that Manservant requests, this loaded brownie can be made from scratch or your favorite boxed mix. Many years ago someone at a summer college picnic told me her secret to making brownies good and It's high time I share it with you!
If you choose to go with a boxed mix my preference is Duncan Hines or Ghirardelli. When the kids were still living at home I always kept the Ghirardelli box in my pantry since I could easily buy them at Costco. Secrets to making a boxed mix taste like homemade? Always add a few tablespoons of cocoa and at least 2 teaspoons of vanilla. Don't forget a dash of salt either. And please be sure to follow the recipe for making fudgy brownies. Forget the cake version. In my opinion those are not brownies. Do not overstir or overbake and I promise you will have a great brownie.
However if you are going to the trouble to make brownies I heartily recommend the traditional recipe on the back of the Baker's chocolate box. These are a classic best brownie recipe in my opinion. Nestle's also has a great one. There are no shortages of best brownie recipes and I'd be happy to sample them all. The key to this best brownie depends on the basic recipe, but it is "the stuff " added that Manservant loves. And "the stuff" is also what is the secret to this brownie. "The stuff" is the reason that a boxed mix tastes like it was made from scratch, and "the stuff" is what makes this different than a traditional brownie.
So you ask? What's "the stuff?" In this brownie's case it's the handfuls of coconut and raisins that make this almost like a chocolate chunky bar but really these are WAY better. Then it's a matter of adding handfuls of your favorite kind of chocolate chip and don't forget the white chips either. And please!!!! Nuts. You must add nuts. Pecans or walnuts, please. And if you are allergic to nuts…I am so sorry! And feel free to add more stuff because "the stuff" is the secret to this brownie's success!
So there you have it. A perfect brownie with "the stuff". Remember I don't take this stuff lightly.
And now to the other half of the story. I also don't take lightly that I disappeared quite rudely from the daily stuff of my life. This blog stuff I take quite seriously because it keeps me focused and I need a touch of order to my life. So to say I've missed the last month with you, well, it really is the truth. And though the last month began quite splendidly it changed quite unexpectedly. The beginning of May found Manservant and I flying to Phoenix to celebrate my brother's wedding. Alex and Zoe flew in and so did the rest of our family for what became a very short family reunion.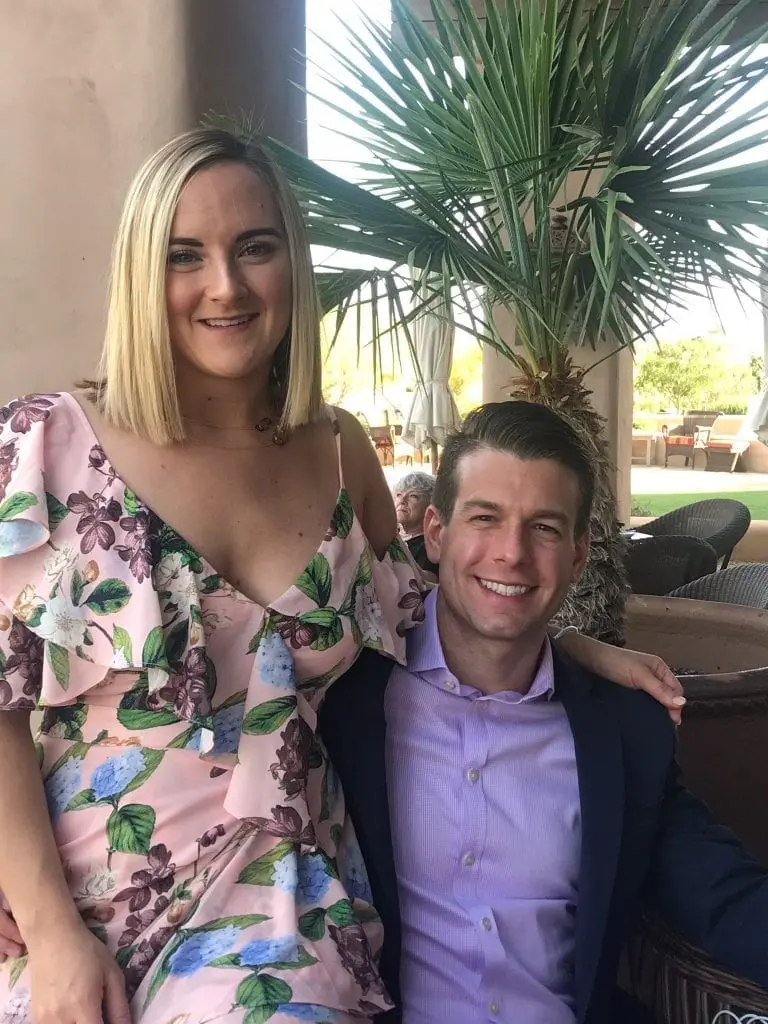 We celebrated quite well. Alex, Manservant and I ended the short weekend at the Grand Canyon. One day of touring and then back to Phoenix where we spent the day with my parents. Flew back to Denver Tuesday night, spent a day with Alex and then Thursday morning I got a call from my brother. You already almost know, don't you? He had just gotten back to work and received a frantic call from my mother that my dad had had a stroke. He rushed to take her to Mayo's while the ambulance rushed my father there. Life is short, but when it is measured in minutes it often seems to take forever.
My 87 year old dad survived. But survival is measured by each differently. I flew down there a week later to relieve my brother and hold my mother's hand. Yes, my dad is still with us. But with three past strokes under his belt and two open heart surgeries we aren't sure that the prognosis is so good. We are taking it day to day. We are counting each day. We are singing and eating and staying alive. Because that's what life is all about. And my dad would be the first to say that he's had a good life. A joyous life. A very fulfilled life. And he would make each one of us feel important about whatever it is we do, because that is what my dad is good at.
It is Father's Day. I have a good one. I am blessed. My short, sweet dad taught me that each person is important. From the cab driver to the executive. From the mailman to the doctor. My dad had a smile and a quite firm handshake for everyone he met. They all love him. And they are all coming to visit him and give him their best. He may not be able to use his right side, but his personality glows from both. He may not be able to stand or talk or eat very well, but he still smiles and stares you in the eyes and wishes you to believe that he will be ok.
Truth is, he is ok. He's been ok for as long as I've known him. Mostly better than ok. And though I am not sure how I feel about this stroke stuff, I do know how I feel about my dad. I love you, Dad.
(Blogging may continue to be a bit spotty for the next few months, but I'll do my best to provide you with some good eats!)
Need some great bars? Check out these s'mores bars from my friend Liz at That Skinny Chick Can Bake and these lemon bars from Tricia at Saving Room for Dessert are awesome too!
In case you are in need of more brownies, I've got a few for you!
Make all the dads happy! Please Pin and Share:
Print
Best Brownies with Stuff
Author:

Abbe Odenwalder

Prep Time:

20 Minutes

Cook Time:

30 Minutes

Total Time:

50 Minutes

Yield:

1

13 x 9 pan

1

x

Category:

Cookies/Bars

Method:

Baking

Cuisine:

American
---
Description
These are the best brownies according to Manservant. Loaded with everything I can find in my pantry, I think you just might agree that these chocolate brownies with a fudgy interior, laced with nuts , raisins, coconut and a lot of chocolate chips have "the stuff".
---
4 oz unsweetened chocolate

3/4 c butter

2 c sugar

3 eggs

1 t vanilla

1 c flour

1/2 t salt

1 c semisweet chocolate chips

3/4 c white chocolate chips

3/4 c shredded coconut

3/4 c raisins

1 c toasted pecans or walnuts
---
Instructions
Preheat oven to 350. Line a 13 x 9 pan with parchment paper or foil extending over sides. Spray with cooking spray.
Microwave chocolate and butter for 1 minute on medium high power. Stir and repeat until mixture is melted. Whisk butter and chocolate together.
Stir in sugar. Blend in eggs and vanilla. Add flour and salt and mix together. Do not overmix.
Stir in all of the stuff!
Pour or scrape into prepared pan. Bake 30 minutes or until the top is shiny and a toothpick inserted comes out with a few fudgy crumbs. Do not overbake. Cool and chill if desired. They taste great at room temperature and also chilled from the fridge.
---
Keywords: best brownies, best brownie recipe, best brownies mix, best brownie mix, loaded brownies