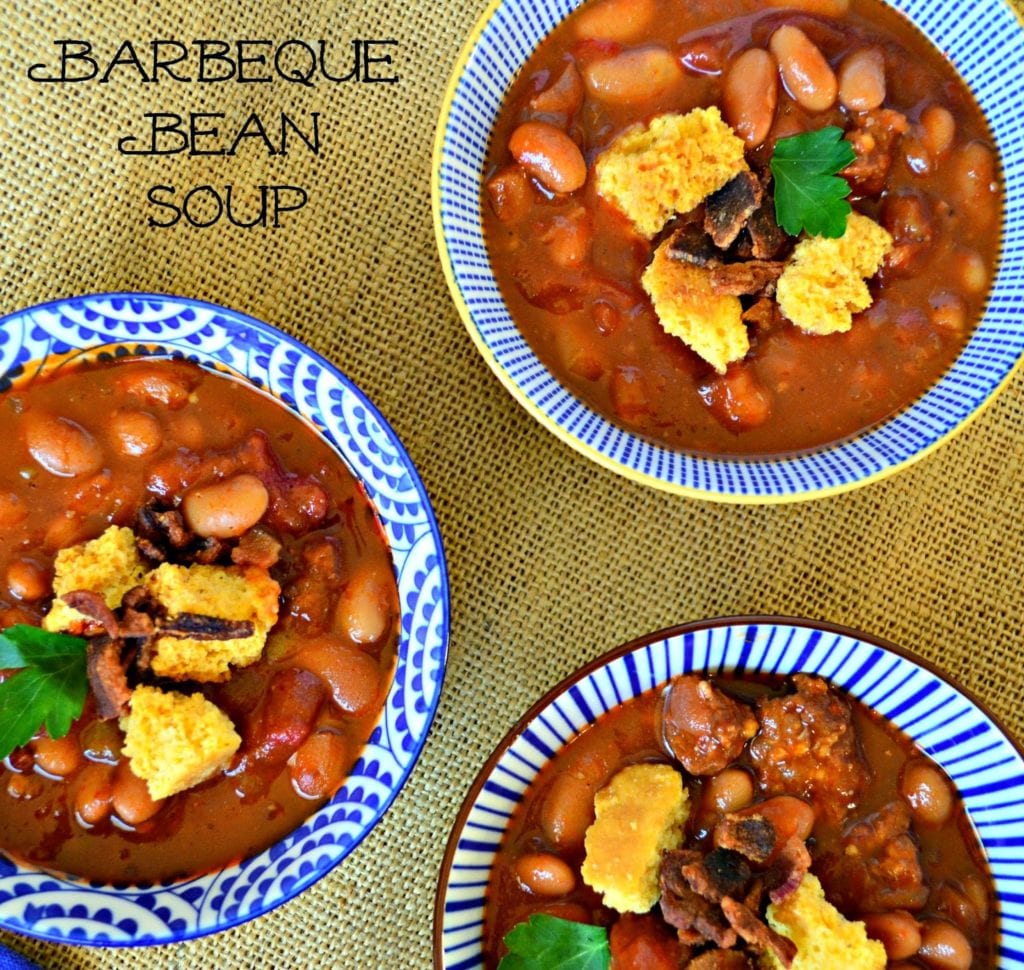 Colorado has seen our fair share of beautiful days over the last few weeks, but our weather is getting ready to turn.
The weather people are predicting a weekend full of snow. Of course, they have been known to be wrong but predictably the grocery store was filled with folks anticipating being dumped on.
Now being dumped on is a good thing if you are in the mountains and prepared to ski. But driving to the mountains while the snow is falling is not so much fun. Manservant was planning on skiing this weekend and I am not so sure he is going to make it.
In which case me being prepared, means having food in the house. I have all the staples and I am ready to hunker down.
Magazines are waiting to be read, and all I need is Manservant to chop some wood. Truth be told, I don't mind hunkering down.
To me there isn't much better than being in my pj's all day, while sitting next to a toasty fire, and gazing out the window at Manservant operating the snow blower. I promise I'll even have the hot chocolate waiting as he strips out of his wet clothes.
So, I'm guessing there might be a few folks across the nation that are getting tired of this scenario. One thing I can promise is that you won't get tired of this soup.
We've been eating it all week. Manservant loves beans. I mean he really loves beans. It used to be that pintos were his thing and where I came from it was kidney beans. Honestly, neither are my favorite.
I like white navy beans. (Now why are navy beans white?) And Great Northerns. And black beans. And teeny red beans. I like green beans. I love cacoa beans and coffee beans but I guess that is getting off track.
I used mayocoba beans in this soup which is an heirloom Peruvian bean, similar to a pinto. They contain 9g of fiber and 8g of protein per a 1/4 cup. Not bad for a little bean.
I soaked my beans but if time is short, feel free to use canned beans. And I don't even care what variety! Check out the dried bean council if you'd like.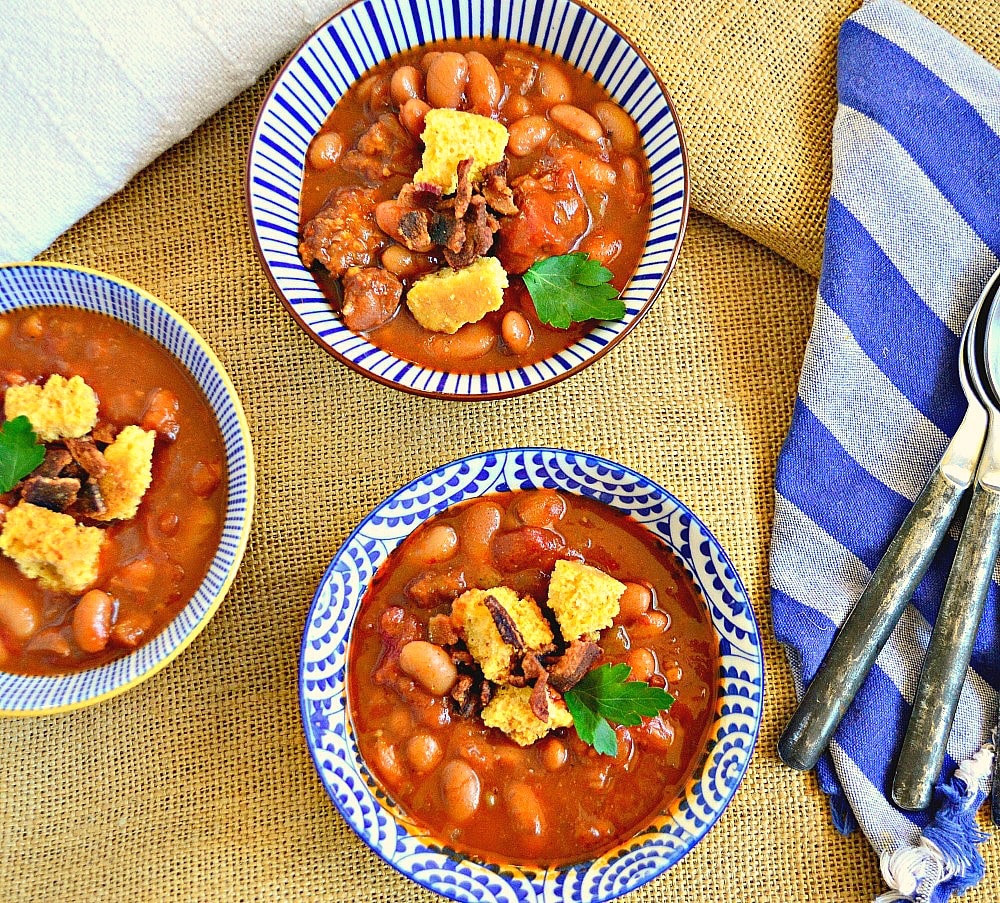 Soup is a hard thing to mess up which is totally unlike predicting weather. Don't be afraid to use other types of meat and you could even leave it out.
I've seen many varieties of BBQ bean soup that used short ribs. Now my mother loves short ribs, but me, not so much. Personalize this soup to your heart's content. I wasn't sure where I was going when I began, but this turned out so good that Manservant has been eating it every day.
As it happens, his parents sent a honey baked ham for the holidays and because there are only two of us, I put a lot in the freezer. Manservant takes that ham and lays it across the top of this soup and is in hog heaven.
I've also seen him poach or fry some eggs and put those on top. It is hard to keep this man from his beans!
Other winter dishes for a cold day:
I'd Love it if You'd Follow Me and Pin and Share!
Print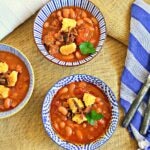 Barbeque Bean Soup with Sausage
Author:

Abbe Odenwalder

Prep Time:

20 Minutes

Cook Time:

2.5 hours*

Total Time:

3 hours

Yield:

8 - 10 Servings

Category:

Soup

Method:

Stove Top

Cuisine:

American
---
Description
This hearty bean soup with sausage is hearty and filling. And so, so good!
---
1-1 1/2 lbs sweet Italian sausage
2 c chopped onion
4 minced garlic cloves
1/2 c of your favorite bbq sauce
1 T maple syrup
1 T Worcestershire
1 T chopped chipotle in adobo sauce
1 t smoked paprika
2 T special seasoning
1 envelope onion soup mix
1 15 oz can diced tomatoes
1 15 oz can tomato sauce
3 cans water
1 lb dried beans soaked or 3-4 cans of your favorite beans, drained
Few dashes of liquid smoke
1 T balsamic vinegar
Special Seasoning:(You will have some left over but I know you will find ways to use it. It rocks!)
2 T sugar
1 T coarse salt
1 T freshly ground black pepper
1 T garlic powder
Garnishes:
Chopped raw onion
Cooked, crisp bacon bits
Grated Smoked Cheese
Cornbread Croutons (I used leftover cornbread and baked it until dried out.)
---
Instructions
In a large Dutch oven, cook the sausage over medium heat, breaking into pieces, as it cooks.
Stir in onion and garlic and saute until soft.
Add bbq sauce, maple syrup, Worcestershire, chipotle, smoked paprika and special seasoning. Stir well and let cook a few minutes.
Add both cans of tomatoes and water. Stir in dried beans if using and let simmer for about 2-3 hours, covered. This depends on the variety of bean and how soft you want them to get. You may need to add more liquid.
If not using dried beans, let mixture simmer for about 1 hour.
Add canned beans and let cook until soup is of desired consistency. Before serving, stir in a few dashes of liquid smoke and the vinegar. This gives the soup some oomph!
Garnish as desired!
---
Keywords: bean soup, recipe with bean soup, bean soup with canned beans, bean soup with bacon, mayocaba beans, sausage bean soup, bean and sausage soup,