This naturally gluten-free buttermilk cornbread recipe comes from an old Southern cookbook that my mother in law gave me years ago. Easy to make and full of lots of corn flavor, this classic cornbread is flavorful and yummy!
My Cooking in the South cookbook has no less than 12 recipes for cornbread, so the hardest part was deciding which one to try.
All contain just a few simple ingredients, but knowing that many folks have issues with gluten, I thought I'd try this one with its very short ingredient list.
Usually I bake the standard cornmeal recipe on the back of the Quaker yellow cornmeal box, but with buttermilk in the fridge, I thought I'd see if a recipe could be found for a sweet cornbread that contains it.
This buttermilk cornbread recipe didn't contain sugar which meant adding 1/4 c sugar, because I like a sweeter cornbread.
There is no need to add sugar, so I'll leave it to you to decide on the amount of sugar you may or may not want to use, to make this moist cornbread.
This very corn flavored cornbread contains eggs, buttermilk, corn meal and some melted butter, vegetable oil or bacon drippings. The choice is yours.
Is cornmeal gluten-free?
Cornmeal is naturally gluten free. Just keep in mind that cornbread mixes are not. Use only cornmeal marked gluten free!
This gluten free buttermilk cornbread uses just cornmeal.
No flour. Just some salt, baking soda and baking powder.
Nope, no xanthan gum or special flour blends either!
Do these corn muffins get nice rounded tops?
Well, not here in Denver, at least in my oven…but they do taste great and are still light with a tender crumb that is made for honey butter!
But it's the crispy golden edges that I love, that come from baking these at 475 degrees.
Even if you don't have a cast-iron skillet; I used a well greased muffin tin, this could be the best cornbread I've made.
However let's be honest here-I love all cornbread!
Though this great recipe is gluten free, I find an added bonus in that sometimes I have been known to run out of flour, which makes this a very handy recipe to have on hand.
How Do You Make this Easy Gluten Free Cornbread Recipe with Buttermilk?
Decide whether you want to use an 8″cast iron skillet, cast iron pan, or a muffin tin. (This recipe makes 12 – 18 regular sized muffins.)
No muffin liners required, just grease well!
Personally I used a muffin tin because I knew there would be leftovers and it is easy to freeze muffins for just the two of us.
Grease either very well and set aside.
When you are ready to preheat the oven, if using a cast iron skillet or mold, preheat the skillet along with the oven.
Your wet ingredients are just two room temperature eggs combined with buttermilk. Mix these up in a large bowl.
Don't have buttermilk?
Just add 1 T of lemon juice or vinegar per cup of milk, stir it in and let it sit until it thickens which happens in just a few minutes.
Forgot to take the eggs out? Just place them in a small bowl with warm to hot water for a few minutes. This should do the trick.
Why do recipes always say that eggs should be at room temperature?
Cold eggs don't mix into other ingredients as well. Cold eggs make for lumpy batters and batters that don't rise as well.
Now in a large measuring cup measure your dry ingredients, which is just the cornmeal, salt, baking soda and powder.
Stir this into the wet ingredients and then add the melted butter, vegetable oil, olive oil, coconut oil or bacon grease drippings.
Spoon into the muffin tins or pour into the skillet.
Bake time is a little longer with the skillet, but either way you will have homemade cornbread in less than 25 minutes.
This easy recipe can be adapted in many ways. Want to add some cheddar cheese or drained corn kernels or green chiles to make a more savory cornbread? No problemo.
Cornbread goes great with soup and I don't know about you, but if I'm having soup, the bread on the side is as important to me as the bowl of soup!
These gluten free cornbread muffins are a great side dish to most any main course.
Leftover cornbread?
I use it to make tamale stuffing, to make cornbread croutons, and even cornbread bread pudding.
So if you are one of those gluten-free folks and even if you aren't, this classic cornbread recipe is the best gluten-free cornbread recipe I know.
Try it. Those crispy, golden edges are so worth it!
More Cornbread/Cornmeal Ideas: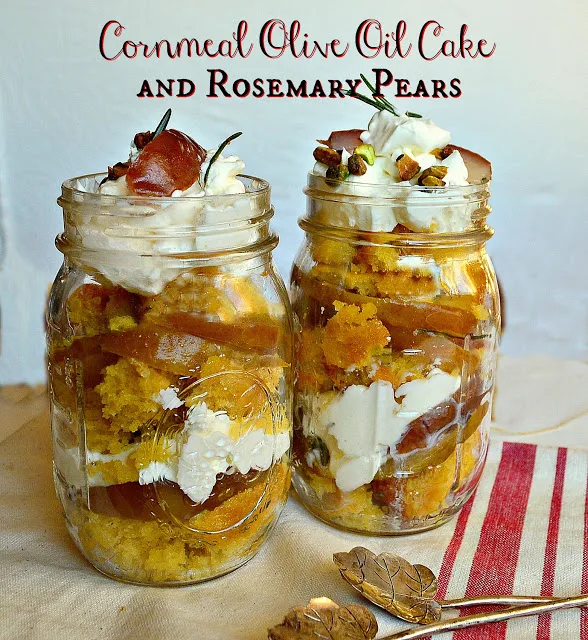 I'd Love it if You'd Follow Me and Pin and Share:
Print
Gluten Free Cornbread Recipe with Buttermilk
Author:

Abbe Odenwalder

Prep Time:

15 Minutes

Cook Time:

25 Minutes

Total Time:

40 Minutes

Yield:

1

9" pan or

18

muffins

1

x

Category:

Bread

Method:

Baking

Cuisine:

American
---
Description
This gluten-free cornbread requires no special ingredients. Made with cornbread and buttermilk, this is a classic Southern recipe!
---
2 room temperature eggs
2 c buttermilk
2 c cornmeal
1 t salt
1 t baking soda
2 t baking powder
1/4 c sugar is optional or use to taste
2 T melted bacon grease, OR vegetable, olive or coconut oil, OR melted butter
---
Instructions
Preheat oven to 475. Use a 8-9″ cast iron skillet or muffin tin pan for about 18 muffins. Grease well.
In a large measuring cup, beat room temperature eggs. Add buttermilk and mix well.
In a large bowl, combine dry ingredients and sugar if using.
Stir egg/buttermilk mixture into dry ingredients.
Stir in liquid fat of choice.
Pour or spoon into a well greased skillet or muffin tin.
Bake about 25 minutes if using skillet or about 15 – 20 minutes if baking muffins.
To test for doneness, insert a toothpick. Only a few crumbs should be clinging to it. Also the edges of the cornbread should be pulling away from the pan.
---
Notes
Feel free to add drained kernels of corn or green chilies. You may also choose to add 1 cup of your favorite shredded cheese.
Butter milk can be made with 1 T of lemon juice or vinegar combined with 1 c of milk.
Keywords: gluten free cornbread, gluten free cornbread recipe, is cornbread gluten free, gluten free cornbread muffins