Everyone needs a simple meal and this sheet pan shrimp is it! Savory and flavorful, this roasted shrimp makes a perfect, quick dinner!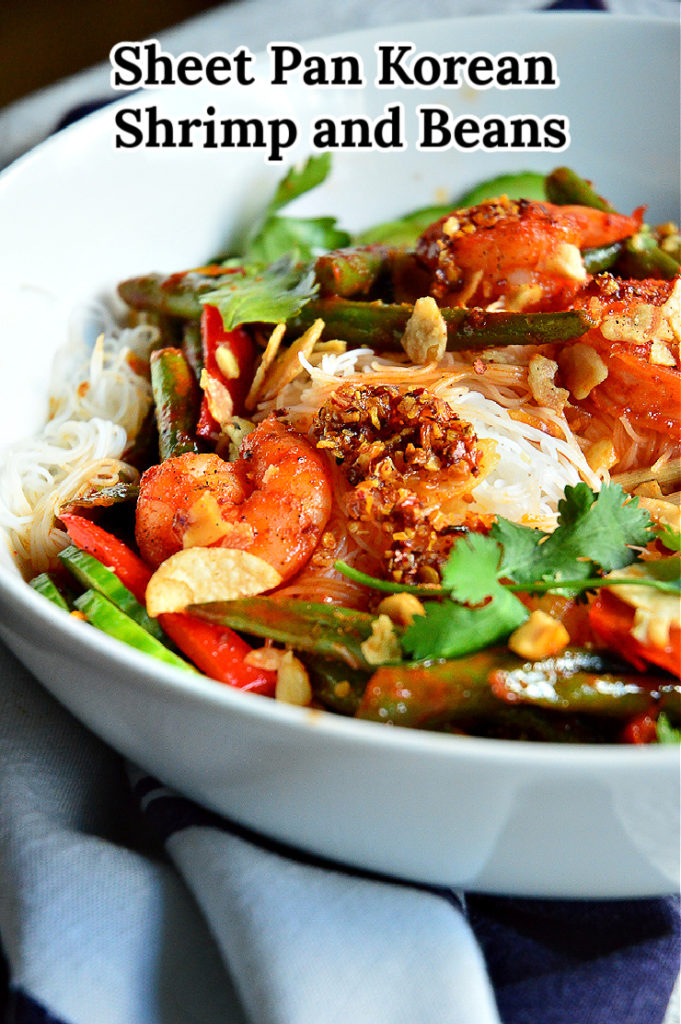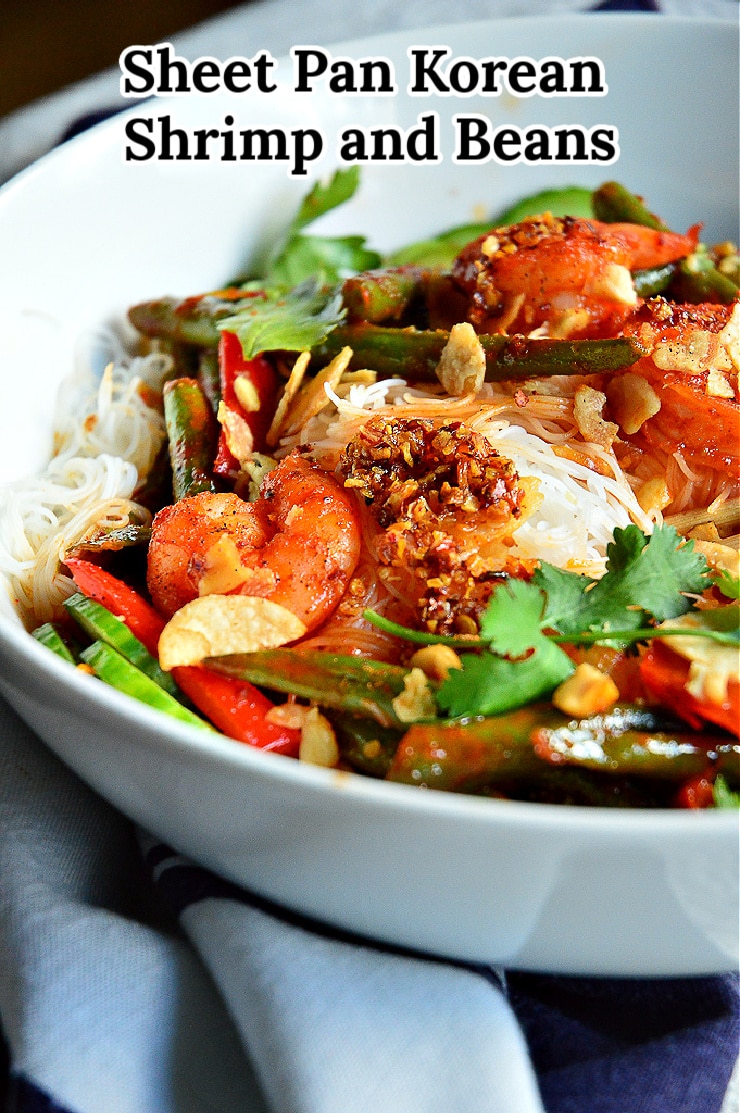 Need some shrimp dinner ideas? I don't know about you, but I often rely on shrimp for a quick and delicious meal.
Easily kept in the freezer, shrimp is something I can pull out at a moment's notice and know that dinner will be on the table in minutes.
I prefer the larger shrimp and always stock up when they are on sale. Anything below 25 to the pound is the perfect size for me.
Frozen IQF, (individually quick frozen) shrimp produce a better product than those frozen in block form. They are also easily thawed in minutes under cold running water. Simply put them in a strainer and run cold water over them until they separate. Then just slip the shells off.
A recipe in the NYT recently caught my eye and with a few tweaks, this Korean shrimp was born! So good and so effortless, everyone should have this sheet pan shrimp dinner in their back pocket!
Korean food is not really my thing, except perhaps for the fried chicken. Not being a meat eater and truly detesting kimchi, sorry but it's the truth; I'm not sure if the shrimp is really a Korean dish, but the seasoning on it is.
That's clear as mud, right?
In any case this sheet pan shrimp could be seasoned most anyway you want and the veggies could be switched up, too. As the chefs say…it is all in the method!
This is the gochujang sauce I use, but a sambel olek would work just fine. Just be careful to not make this too spicy.
With green beans looking quite good at the grocery, it seemed a great time to try out this shrimp dinner. Well, that and the fact that I had no other shrimp dinner ideas!
How to Make a Sheet Pan Dinner:
So get out your big zip lock bag. Add to it the sauce ingredients and squish it all together. How's that for technique? Then add in the shrimp and veggies and get everything coated well.
Pour on to a parchment lined pan and bake at 400 for ten minutes. Presto! Dinner is ready to serve!
I also gave this a good sprinkle of gochujang seasoning which I found at Kroger. To tell the truth I can't really tell that it tastes like gochujang, but I can tell you that it tastes good. I use it on everything!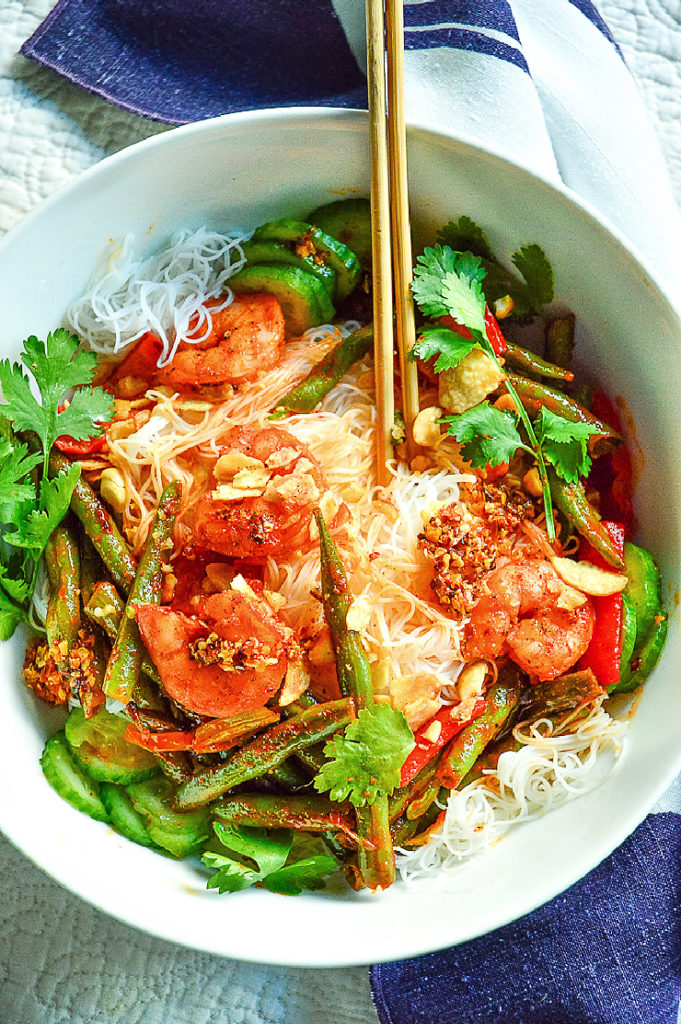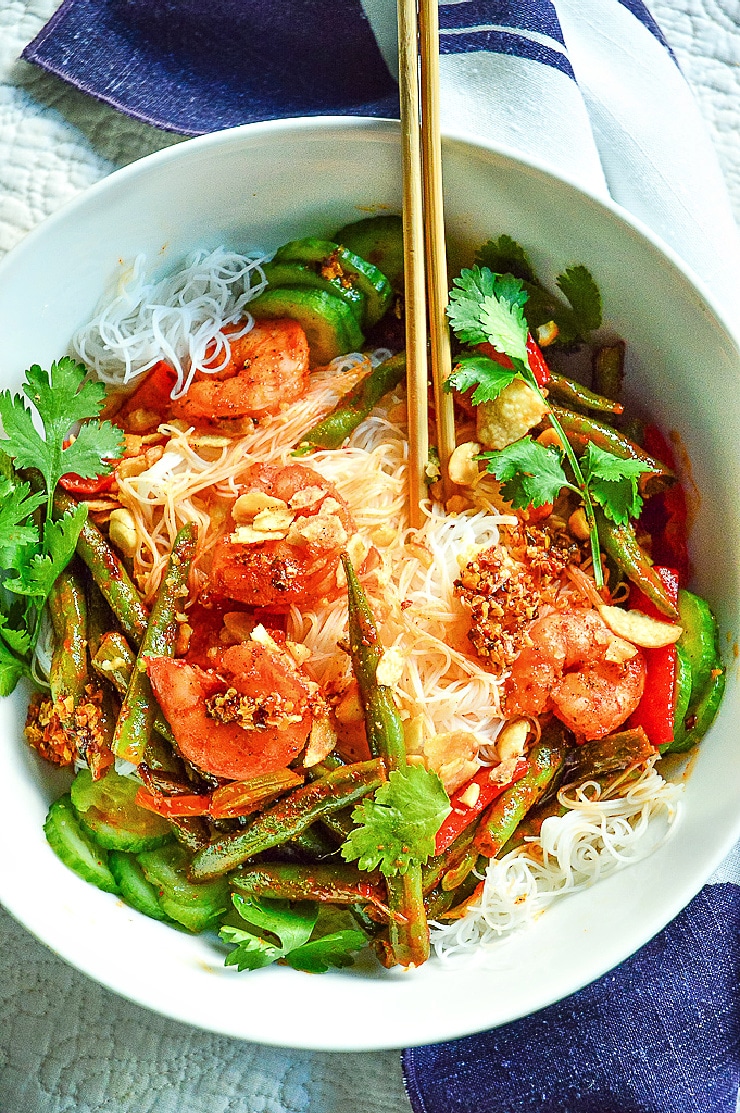 After removing from the oven these Korean shrimp were placed on rice noodles, in rice noodle bowl form, but plain steamed rice would also suffice.
Clean up? Just throw away the parchment paper and put the pan away! I love easy peasy clean up!
I guarantee this is one shrimp dinner idea that will be on repeat!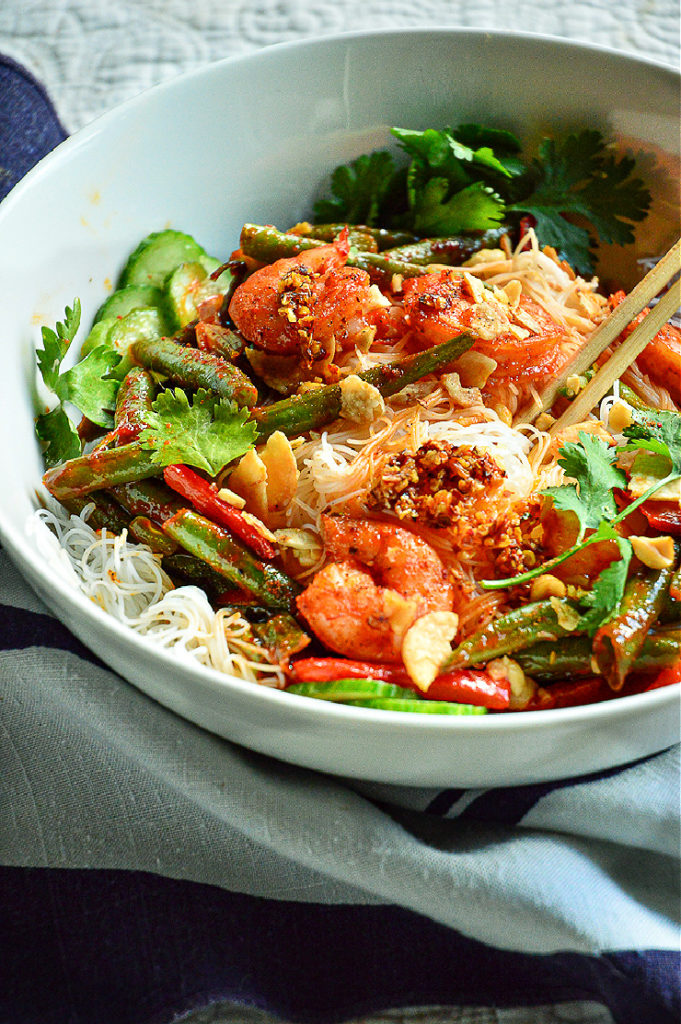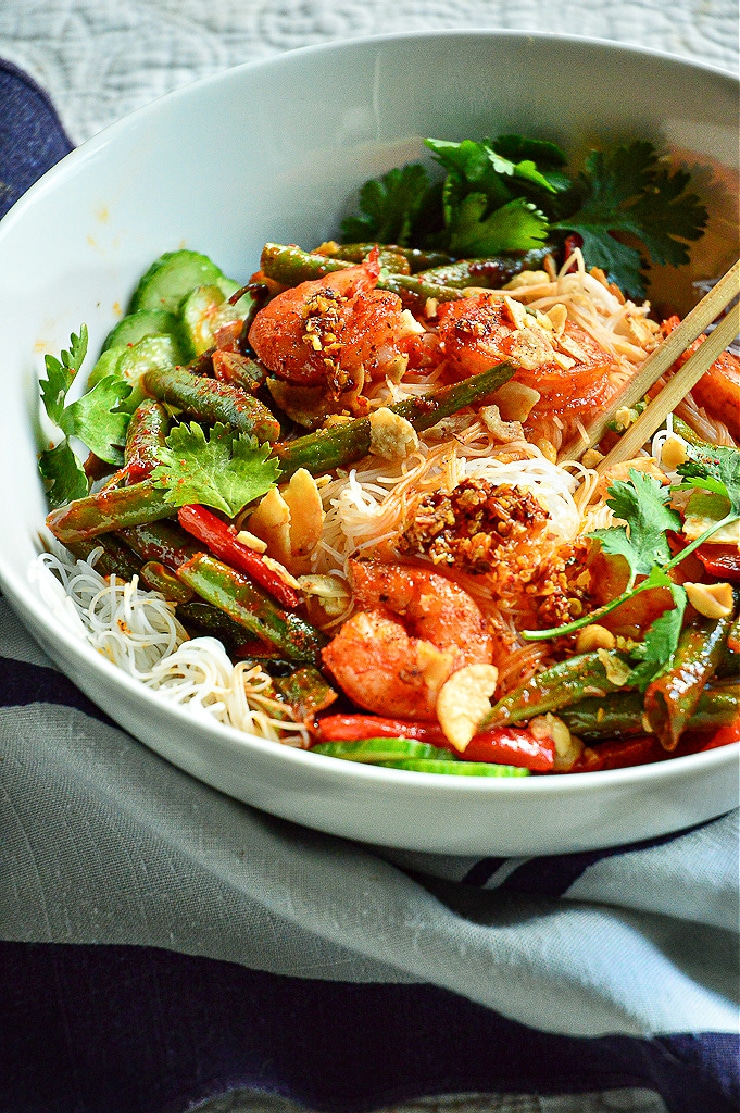 (This post may contain affiliate links. Please see our disclosure policy.)
Need A Few More?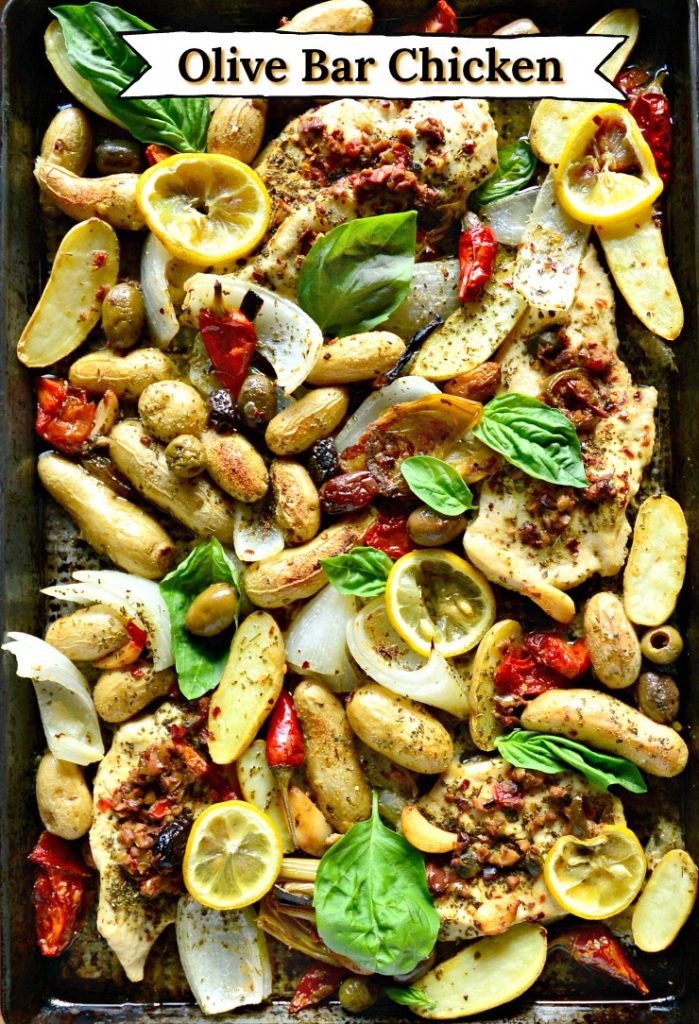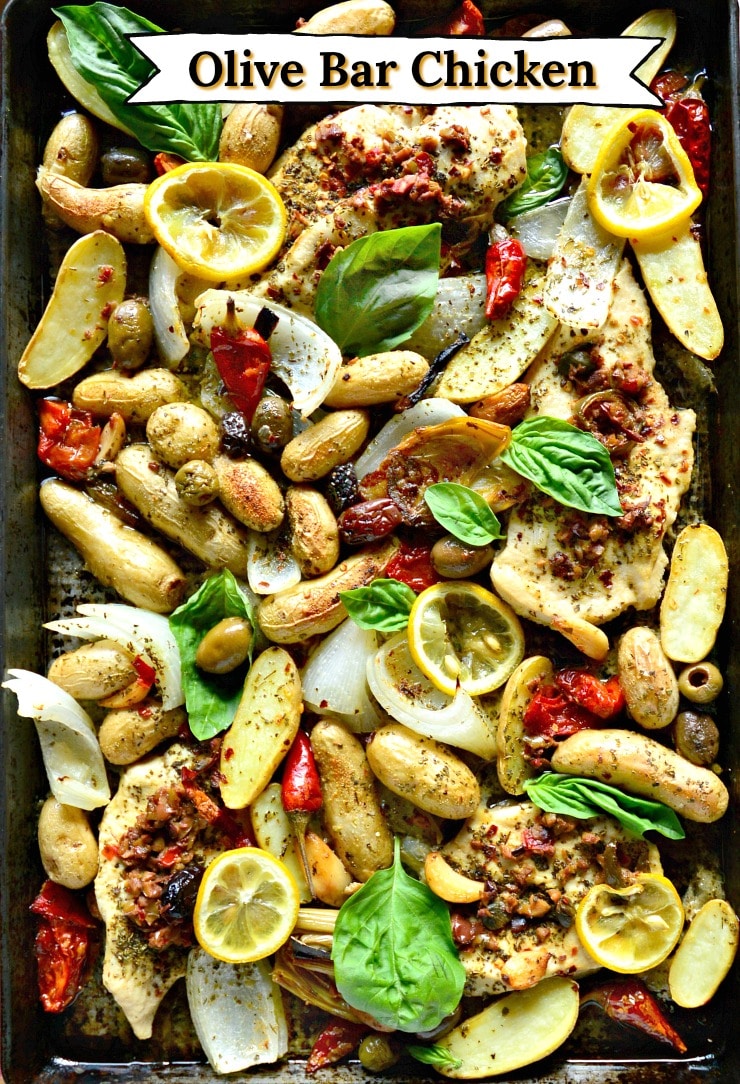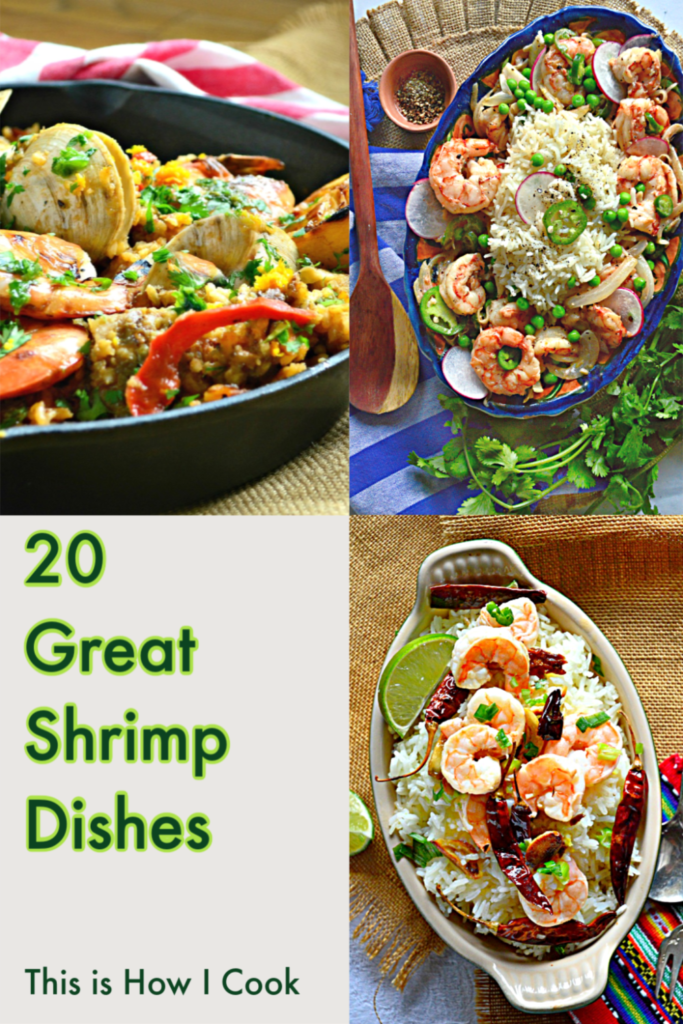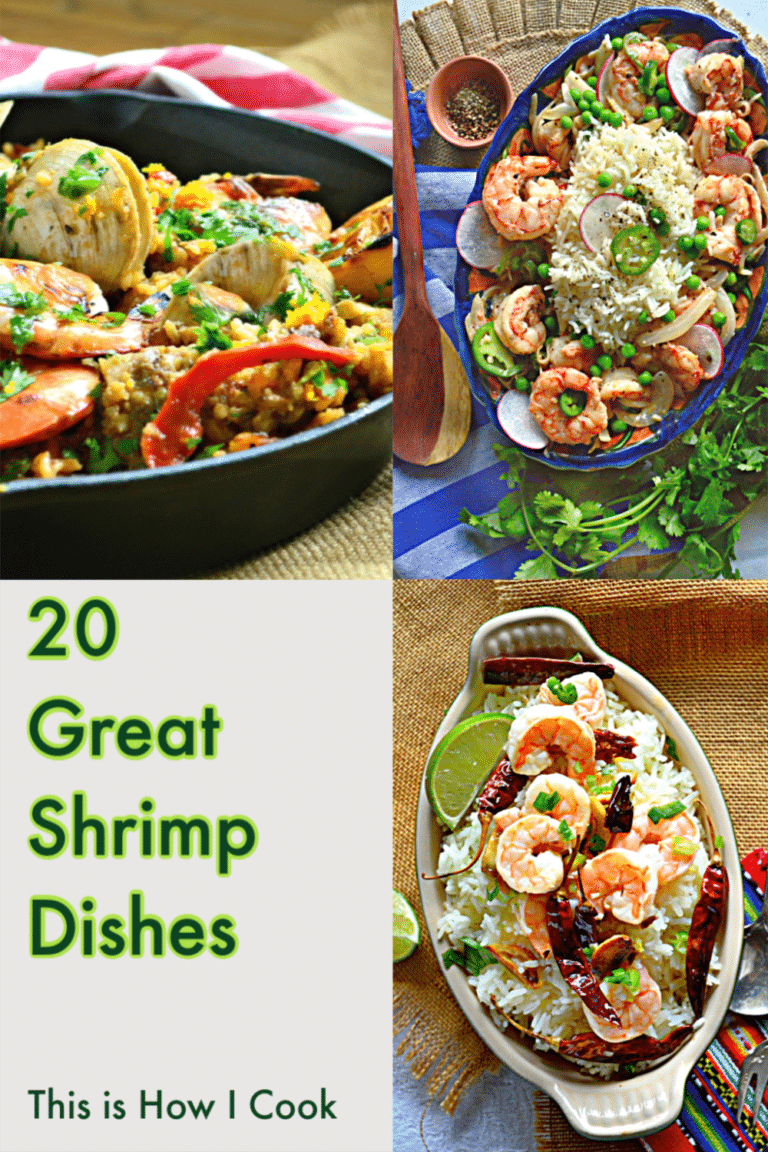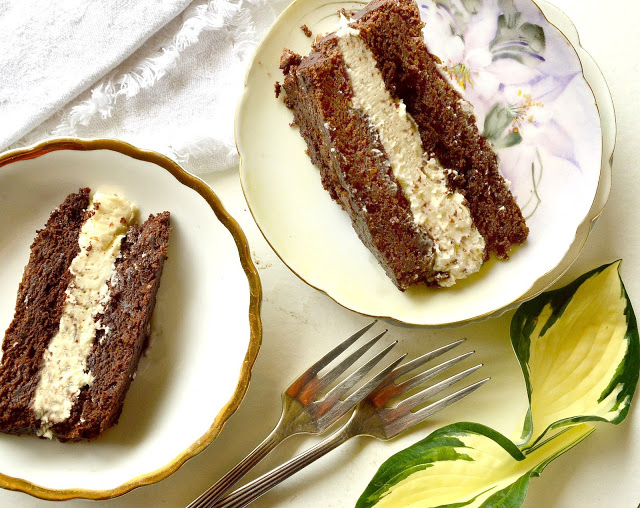 Please Pin and Share: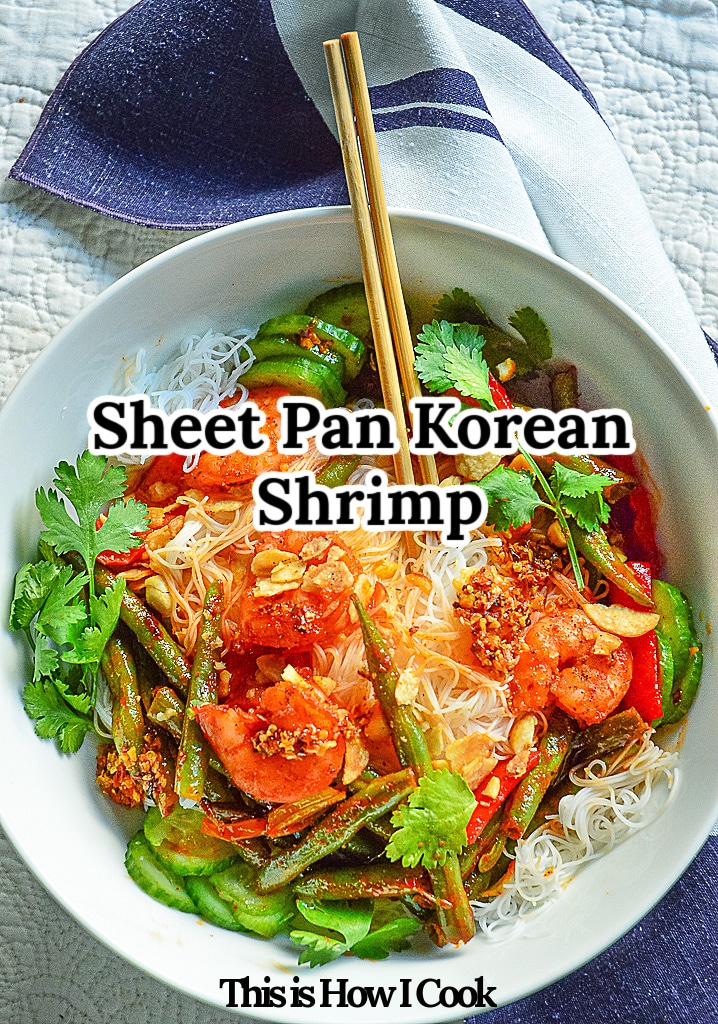 Print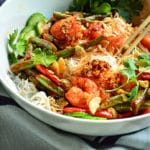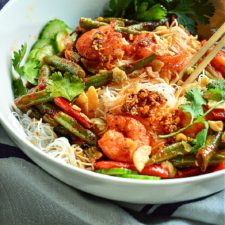 Sheet Pan Shrimp (Korean Style)
Author:

Prep Time:

15 Minutes

Cook Time:

10 Minutes

Total Time:

25 Minutes

Yield:

2

-

4

Servings

1

x

Category:

Main Course

Method:

Baking

Cuisine:

Asian
---
Description
This sheet pan Korean shrimp with green beans and red peppers is tasty and filling and comes together in minutes!
---
4 T gochujang sauce
4 T sesame oil
4 T honey
1 lb shelled fresh or frozen shrimp (I prefer anywhere between 16-25/lb.)
1 red pepper cut into large cubes
3/4 lb green beans ( parboiled OR I placed these in a plastic bag with a few tablespoons of water and cooked them on high for 1 1/2 minutes in the microwave)
2 – 3 scallions cut on diagonal in 3″ sections
Garlic Chips (In the salad section with croutons)
Chili Garlic Crunch (I find this at Trader Joe's or a Chinese jarred version works or something like this!) Optional, too!
1/2 c chopped peanuts
Gochujang seasoning
1 package rice noodles, cooked
1 European cucumber, sliced
Cilantro
---
Instructions
Preheat oven to 400.
In a large gallon sized zip lock bag, combine gochujang, sesame oil and honey.
Add shrimp and vegetables and combine well.
On a large parchment lined sheet pan, spread out shrimp and veggies.
Place in preheated oven on middle rack and bake for 10 minutes until shrimp are cooked.
Place cooked rice noodles in bowl. Top with shrimp and veggies. Top with garlic chips, chili crunch, peanuts, and cucumber. Garnish with cilantro.
---
Keywords: shrimp dinner ideas, shrimp for dinner ideas, sheet pan shrimp, Korean shrimp, sheet pan shrimp recipes, gochujang shrimp