The best tamale pie recipe begins with a great chili recipe. The chili is then topped with real tamales. No silly. You don't have to make them. Just buy your favorite tamales at your local grocery or Mexican restaurant. Unless of course you happened to make them Christmas Eve. Choose your favorite flavor, whether they are pork, beef, chicken or cheese; any tamale will work in this tamale pie. Well, probably not chocolate!
My new year is beginning slowly. I'm still thinking it is Sunday when the calendar says Wednesday.
There's only one solution to my problem and that is comfort food. Pray that it gets me to Friday.
After eating so well over the holidays my brain is fried, and asking Manservant what he wants for dinner only ever yields three words.
Breakfast or Mexican. He is easily pleased.
Which is a good thing since I am not a good planner, though I will have you know that I do have this month's blog posts charted out, and January is looking good. So stay with me, 'kay?
I never ate tamales as a kid. For that matter I never had Mexican food as a kid.
It seems though that tamales are a big thing for a Texas boy and so I quickly adapted once I met Manservant.
I've made real tamales more than once and though they aren't difficult to make, they are time consuming.
Yes. Tamales are one of Manservant's favorite foods, so when we do eat Mexican he always gets a combo with a tamale or orders one ala carte.
When I decided that tamale pie would make a great dinner I was surprised to not find one recipe with real tamales.
Nope, tamale pie is usually just made with a tamale topping.
That requires one to have cornmeal or masa in one's pantry and frankly I'd just rather have real tamales!
We always have them stuck in the freezer for when the urge strikes, so rather than creating more work for myself, I decided to construct this tamale pie casserole with real tamales! Go figure.
I love this perfectly spiced, not too hot chili, that is the base of this recipe.
Not a standard chili recipe, it is made with corn and red peppers and olives.
Throw in some pintos because Manservant claims that it isn't chili without pintos, but please use your favorite bean.
For that matter use your favorite meat, too. Ground chicken is my fave because I love chicken tamales, too!
Season this tamale casserole mixture well, and then crumble some thawed tamales on top, throw on a sour cream topping and pop into the oven and bake.
This may seem like a lot of ingredients, but it comes together fast.
And I'm not going to tell. You want the simplest tamale pie?
Just use your favorite chile. Place it in a skillet. Top with some cheese.
Throw on the crumbled tamales and then the sour cream. Bake and enjoy.
Who said dinner can't be simple? After all, there's more than one way to make a real tamale pie!
One of my favorite salads is this mixture of hearts of palm, mandarin oranges, and avocado.
A few pickled jalapenos would be great on this and they are so easy to make!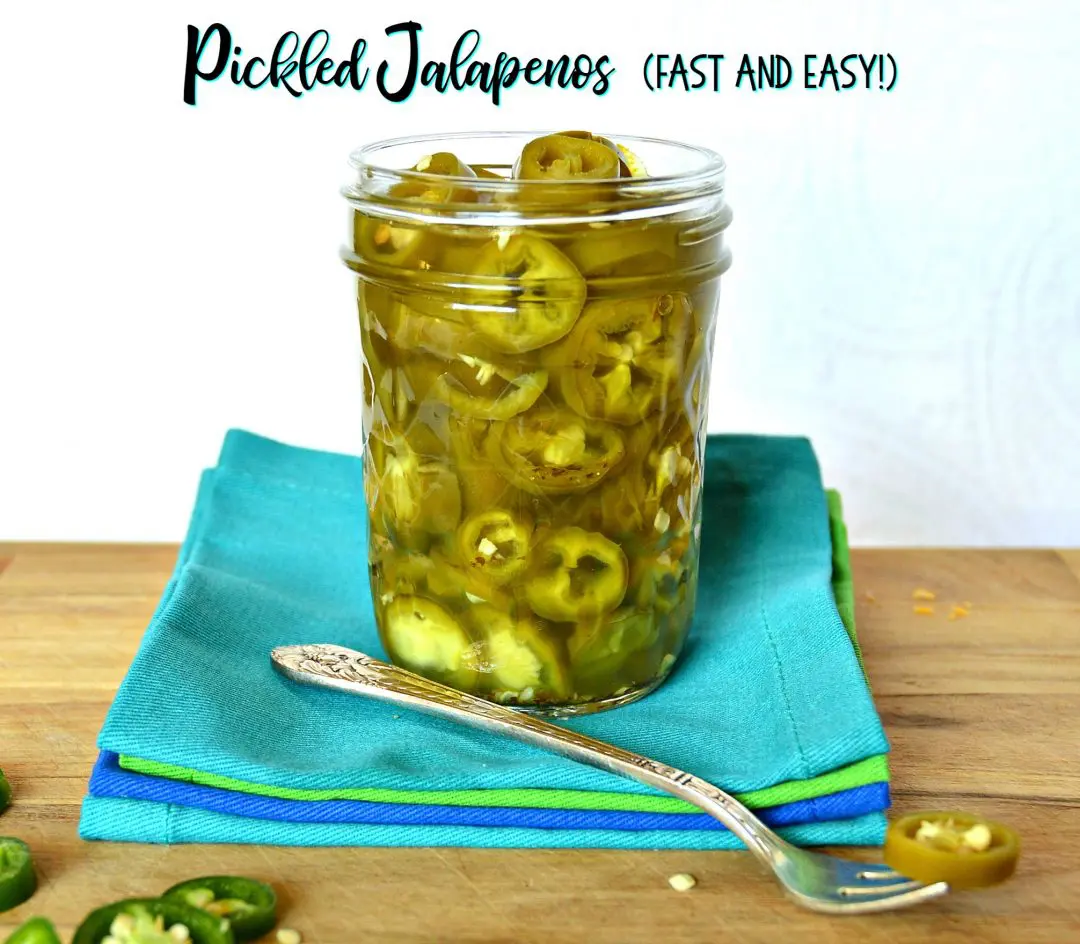 Please Pin and Share the Pie!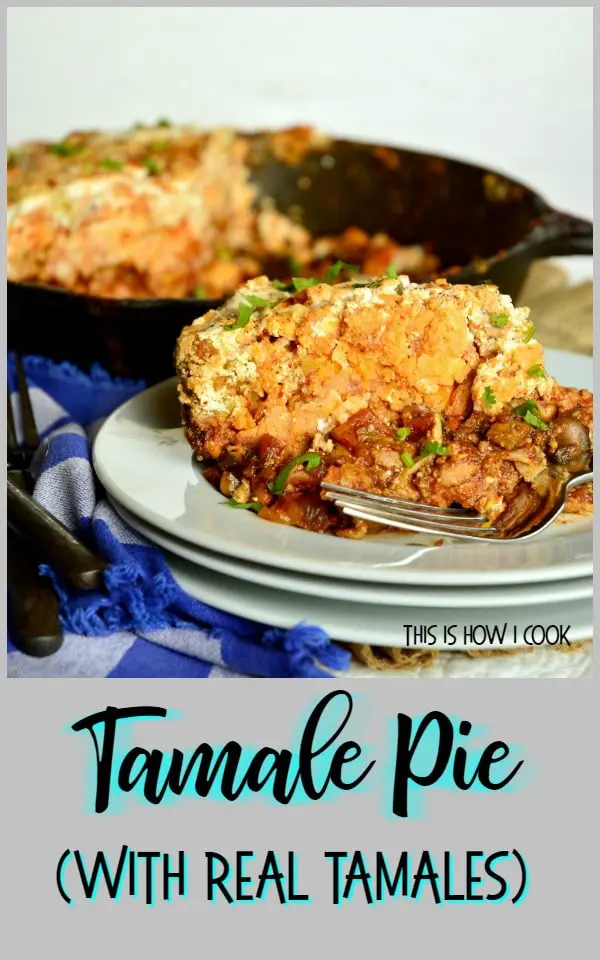 Print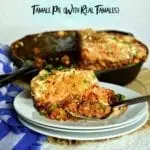 Real Tamale Pie
Author:

Abbe Odenwalder

Prep Time:

45 Minutes

Cook Time:

25 Minutes

Total Time:

70 Minutes

Yield:

6

-

8

Servings

1

x

Category:

Main Course

Method:

Stovetop/Baking

Cuisine:

Mexican
---
Description
Real tamale pie begins with a great chili recipe. The chili is then topped with real tamales. No silly. You don't have to make them. Just buy your favorite tamales at your local grocery or Mexican restaurant.
---
2 T olive oil

1 lb ground chicken, beef, pork or turkey

1 medium diced onion

1 diced red pepper

1 jalapeno pepper, seeded if you don't this too spicy, and diced

4 cloved garlic, minced

1 c fire roasted corn kernels (I use Trader Joe's frozen corn)

1 14 oz can diced tomatoes, drained

1 T ground cumin

1 t ground coriander

1 t dried oregano

3 T ancho chile powder or your favorite kind

1/2 to 1 c pitted and sliced deli green olives (I like the ones stuffed with jalapenos)

1 T soy sauce (This gives a salty flavor and adds richness. No this doesn't make it taste like Chinese food!)

1 15 oz can pinto beans, black beans or your favorite beans (rinsed and drained)

Salt and Pepper

4 scallions, thinly sliced

1/2 c chopped cilantro

1 1/2 c sharp Cheddar cheese

3–4 large tamales, crumbled and thawed if frozen

3/4 c sour cream

1 t ancho chile powder

1 4 oz can green chiles (diced and rinsed)
---
Instructions
Preheat oven to 425.
Heat oil in a 10-12″ cast iron skillet over medium high heat. Add your choice of ground meat and cook until almost cooked through. Add diced onions and peppers. Cook until softened. Add garlic. Let cook a few minutes.
Stir in corn and diced tomatoes. Add cumin, coriander, oregano and chile powder. Turn down to medium and let cook until you smell the seasonings beginning to work. Stir in olives and soy sauce and beans. Bring to a simmer and let simmer about 20 minutes to develop flavor.
Season with salt and pepper. Mix in scallions and cilantro. Sprinkle Cheddar cheese over chili mixture.
Crumble tamales over cheese.
In a small measuring cup, mix together sour cream and green chiles and ancho chile powder. Spread over tamales.
Bake for 20-30 minutes or until skillet is bubbly. Let sit a few minutes before diving in. If you are Manservant you will dip Fritos into this but I just prefer it with a fork!
---
Keywords: real tamale pie, tamale pie, tamale casserole, tamale skillet dinner, chicken tamale pie recipe