A radish crostini made with lemon cheese spread is the perfect way to welcome Spring!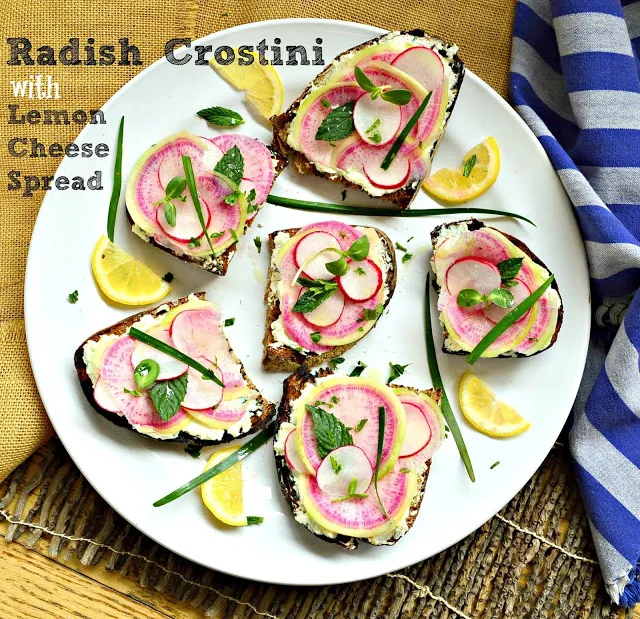 It isn't often that I'm sent home from a dinner party with gorgeous red radishes. Well, like never.
And it isn't often I've eaten in a greenhouse while outside there is still snow on the ground.
Nor is it often that while eating in a greenhouse I get to listen to some of my favorite tunes from Hall and Oates.
Click here if you want to hum along with me. (Just can't get them out of my head.) And last but not least, it isn't often I'm greeted by a man wearing a suit imprinted with vegetables.
But then this is the magic of Johnny Beans and Josh Olsen of Squeaky Bean at Bean Acres.
Just like fresh beans squeak when you bite into them, fresh veggies will have you squeakin' about how good they are.
Growing up in the middle of corn and soybean country might lead you to believe that I had lots of fresh veggies on my plate.
Yes, there were farm stands that we often perused, but I only remember walking away with fresh corn, fresh apples and bunches of gladiolus. Oh, yeah.
Sometimes we had fresh green beans, but that was about it.
Somehow though when I ventured off to college I ended up in the environmental program at ASU, where I lasted for one year, before heading up to Fort Collins.
At ASU, I took a gardening class where we each had our own irrigated plot in the middle of the desert, and were able to grow whatever we wanted.
I loved the feeling of getting out to an open space, the smell of the dirt and fresh air, the sun burning; and even though it is hard working in a garden all day; the sense of accomplishment and peace.
Way better than weeding a yard.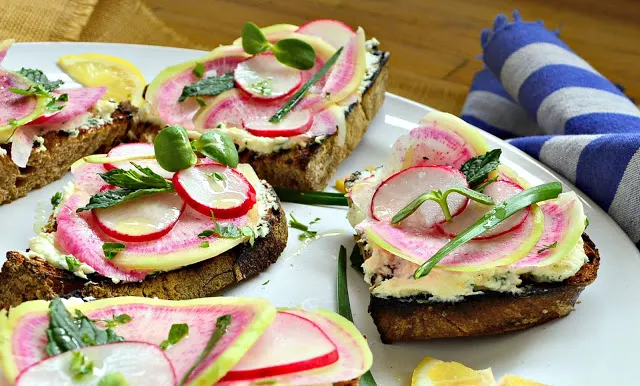 So it was with excitement that I looked forward to the dinner at Bean Acres.
I've had the pleasure of eating at Squeaky Bean in LoDo and though it was a few years ago, I still remember the fabulous experience we had.
I remember a dish of carrots prepared countless ways on one plate, which told me way back then that Squeaky Bean took their food seriously.
And now I find out just how serious they really do. When they say farm to table- they mean from their own farm to table, and eating at Bean Acres we were able to see just that.
Bean Acres is a year round farm and greenhouse operation in partnership with Warren Tech High School in Lakewood, CO.
Oh, how I would have loved attending a high school like this when I was younger.
Josh Olsen, co-founder of Squeaky Bean, after not having enough room to grow his greens behind the old Squeaky Bean restaurant, expanded in 2011 and developed Bean Acres which now spans three acres, two 6,000 square foot greenhouses, and grows over 24 varieties of non GMO vegetables, herbs and fruit.
Not only that, but they are growing human beans, too!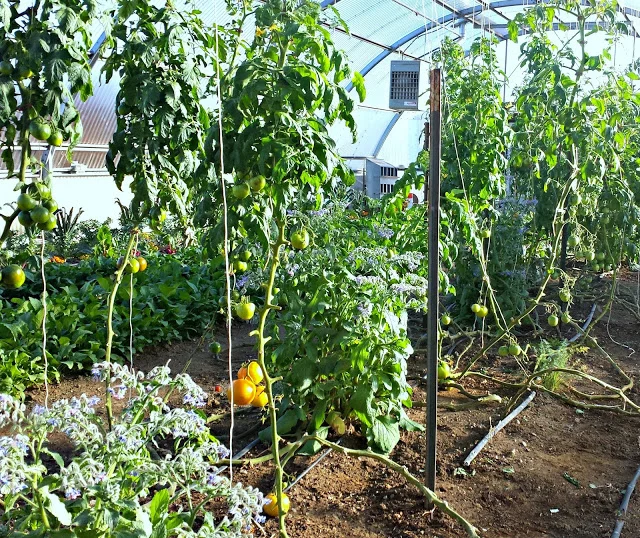 Students at Warren Tech are not only future farmers, perhaps aspiring chefs, but they are also part of a program called S2TEM-science, sustainability, technology, education and math.
Their curriculum includes classes on vegetable and fruit preservation, restaurant farming, propagation, sustainable irrigation and a slew of others. Sure beats shop and home ec – which was all we had in my day.
Culinary students also volunteer to help serve, clean up, plan and cook, not because they have to, but because they want to.
At least that's what I observed. Additionally, Squeaky Bean helps provide fresh produce to other restaurants in the area and also has a stand at the Union Station Farmer's Market.
If there is any leftover produce or scrap, it is quickly composted to be reused again in this cycle of transFarmative cuisine.
Dinner began with a colorful and tasty radish crostini.
Beautiful breakfast radishes, (yes, I ate my gift the next day) of which I could not find any at my local Whole Foods, were mild and crunchy, sat on a "frosting" of very fresh butter.
After a tour of Bean Acres and having time to develop a healthy appetite, they were the perfect appetizer to start our dinner experience.
Mocktails were served with each course and though we couldn't get the real thing-being on school property and all-they were designed by Jack Bethel who believes there is a drink for ever disposition.
My fave was a mixture of arugula, cilantro and soda. Sounds odd, but Jack's s custom mocktails were creative and should be bottled!
The family style menu was veggie-centric. It was veggie good.
It was the first day of Spring and what a welcome we gave it.
Bean Acres has a few more dinners coming up. Priced at $60/per person they are a fun way to remind us where our food comes from.
Farm to table takes on special meaning here. Johnny and Josh remind us to give thanks for the bounty each and every day.
They not only support and help train students, they also feed 3,000 homeless and hungry people every Thanksgiving.
If that's not enough, they support countless benefits and events each year.
Transformative or transFarmative?
What ever you call it – they make my dreams come true!
________________________________________________________________________________
Radishes are a veggie I've always loved. My mother always bought them and they always appeared sliced on our Iceberg lettuce salads.
Yeah, that's the way we rolled back in the early 70's when romaine was yet to appear and baby lettuce was unheard of.
Spinach came in plastic bags and so did icicle radishes that I can't even find today. Oh, I loved those!
That may have been my first taste of something spicy because those little icicles sure could kick.
So it is that I felt compelled to conjure up my own radish sandwich.
After all, this was one veggie even my Manservant eats.
It is however really weird that he picks them off his salad but heartily eats them on bread!
My radish appetizer sits on a bed of lemon flavored goat's cheese.
They are fresh, but rustic, savory and spicy, colorful and well…you've got the picture.
Since I quickly ate all of the breakfast radishes I was sent home with, I found a watermelon radish and used that instead. The mint tastes extraordinary with the radishes as does lemon.
Other Spring Foods:
Roasted Carrot Dip with Hazelnut and Raisin Topping
Grilled Icelandic Lamb Chops with Honey Herb ChimiChurri
Sweet Pea, Mango and Mint Salad
Berries with Balsamic Vinegar and Black Pepper
Please Pin and Share:
Print
Radish Crostini with Lemon Cheese Spread
Author:

Abbe Odenwalder

Prep Time:

15 Minutes

Total Time:

15 Minutes

Yield:

8

large crostini

1

x

Category:

Appetizer

Cuisine:

American
---
Description
These delicious radish crostinis with lemon cream are the perfect way to celebrate Spring!
---
2 oz feta cheese
8 oz goat cheese
Zest of 1 lemon
Juice of 1 lemon
1–2 T of lemon oil (I love Agrumato. Pricey, but worth it.)
1 T of chopped garlic chives or scallions
1 watermelon radish
4 grocery store variety radishes
1 T of chopped mint and 8 whole mint leaves
8 slices of hearty whole grain bread, brushed with 1 T of olive oil and grilled on one side
Sea Salt and Fresh Pepper
---
Instructions
In a food processor, combine both cheeses, zest, lemon juice, lemon oil and chives. Pulse until well mixed.
Slice radishes very thin. I used a mandolin. Watch your fingers. Don't ask!
Spread cheese evenly on toasted bread. Top with radishes. Garnish with mint and chives. Drizzle with a bit more oil. Sprinkle with sea salt flakes and a bit of fresh black pepper.
Eat with a glass of My Essential Rose in your other hand. Remember Spring and be thankful.
---
Keywords: radish appetizer, radish crostini, radish recipes,