This post may contain affiliate links. Please read my disclosure policy.
Grilled Citrus Chicken marinates quickly and tastes divine. With garlic, oranges and limes, this yogurt marinated chicken is an easy way to please everyone.
When I'm in a pinch I rely on some basic recipes to see me through. This citrus marinated chicken is a standard. It's as simple as placing boneless chicken breasts or thighs into a big ziplock bag with a bit of yogurt and garlic and citrus juice. Add a few spices and you have chicken that tastes not just great, but tender and juicy, too. I know you will love it. And after being going so long, I better supply you with something worth waiting for. Feel free to vary the spices, but I love a touch of ras el hanout and a bit of smoked paprika. Don't have ras el hanout? No worries. You will still love this chicken,
Why a yogurt marinade?
This citrus chicken is a combination of several recipes. You might detect a taste of shawarma and possibly some tandoori chicken. Tandoori chicken is marinated in yogurt which helps tenderize the chicken and give it flavor. Though chicken marinated with yogurt can sit overnight, it is the citrus that will keep you from doing that. Citrus marinated chicken can become tough if left too long.
What I love about this recipe is that in just an hour you can still create a chicken dish that tastes like it's been marinating overnight. With yogurt and citrus juice the chicken absorbs flavors fast and becomes tender quickly, which is precisely why I like this recipe. Between the citrus flavors and the tanginess of yogurt, this flavorful chicken is a winner.
How to Serve Citrus Marinated Chicken
The day I made this chicken I found myself with a friend exploring new markets. We discovered some great Denver Middle Eastern bakeries which is where I bought this beautiful Iraqi pita. If you are in Denver don't miss Shahrazad Bakery where they bake fresh bread and amazing baklava daily. It seemed made just for this chicken. However lacking pita, citrus chicken would be great on a bed of rice or couscous. It would also be perfect on a bun or on a salad. The skies the limit, because this grilled citrus chicken will work with most anything.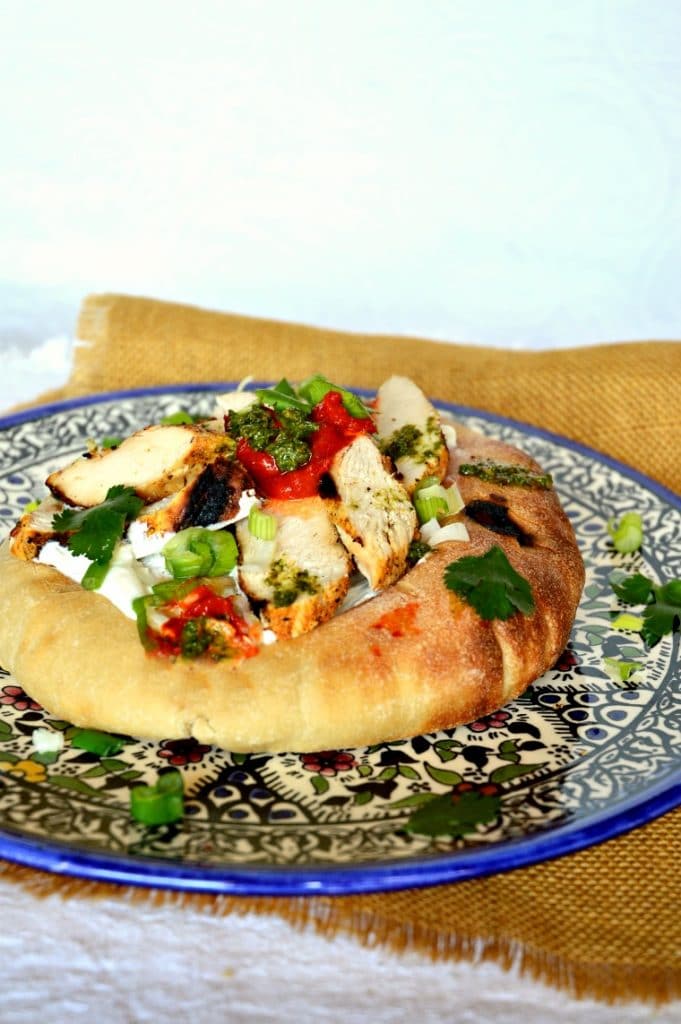 ---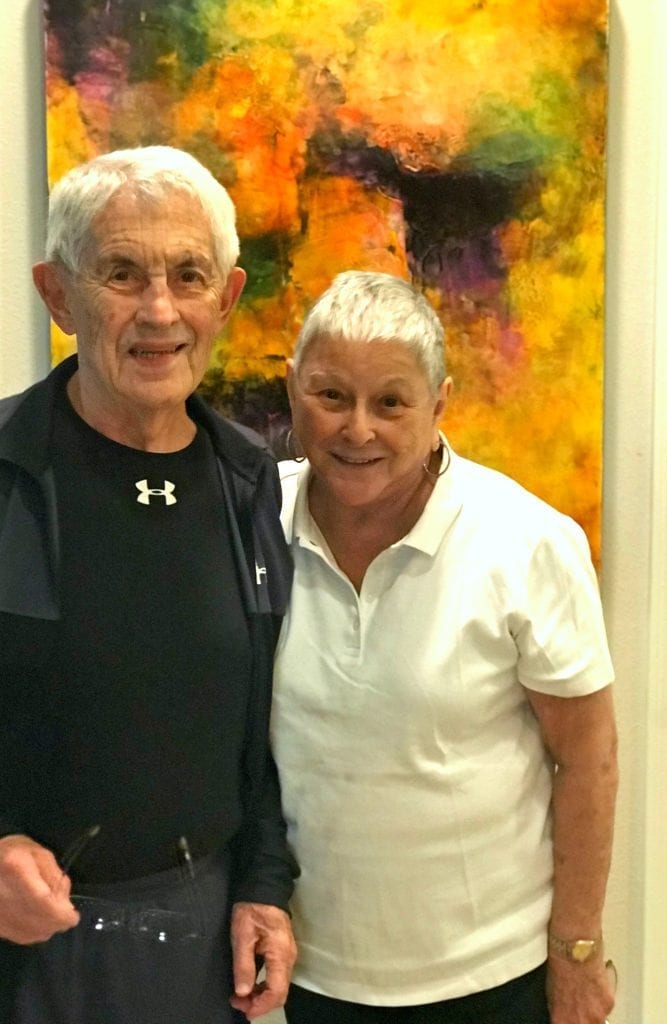 Now to the rest of the story. It's been a tough year, but not as tough as my father. He fought his stroke battle valiantly and provided us with many tender moments all summer long. People have asked me if I thought he knew what was going on. I have to answer yes. I don't think he was cognizant of everything, but he gave it 100%. One afternoon with a crowd of visitors in his room, my dad looked up and in a very clear voice asked my mother , his wife of 62 years, if we had enough wine glasses for everyone. Another time a doctor came in and asked him where he was. Dad looked around and with a question in his voice said, "Prison?" Then the doc asked who's our president and after thinking about it he stuttered, "Well, I didn't vote for him." You always knew where you stood with dad.
Ultimately he passed away on July 23rd, very early in the morning. The skies thundered, the clouds poured, and we said our goodbyes. It was hard, but I know my dad wanted to live life on his terms and the terms he was left with were not what he would have wanted. My dad was a gentleman who recognized the meaning of life and mortality.
I was in Phoenix the majority of the summer helping deal with the myriad of things one needs to deal with. It was exhausting and stressful and needless to say I had no time to think about doing anything else. We had a beautiful funeral for him that was attended by some 150 people. Jewish funerals are usually held within 24 hours and in that time childhood friends flew in from Kankakee and we found a bagpiper to play Amazing Grace; which he always told us he wanted. I spoke, my brother spoke, and so did Alex and Zoe. They were outstanding. He would have been so proud.
My dad was a kind gentle soul that everyone adored. He was friends with everyone and the people that stopped by to pay their respects gave us a remarkable gift. It is truly amazing to see your parent through someone else's eyes. The one theme my dad left us with is this: There is never a wrong way to do the right thing; something we all need to practice. As Zoe would say he also taught us to always know your waiter's name, and when you ask someone how they are, mean it!
My dad loved good food and it didn't matter whether it was mac and cheese or freshly shaved black truffles. He loved good wine too, but mostly he loved people to share it with. I hope I can continue doing that with you. Thank you my readers. You've sent me notes and comments and asked me what's going on and it meant a lot to me. So let's get this party rolling again. L'chaim! To life!
The end of summer is here. Check out a few more summer ideas:
Please Pin and Share: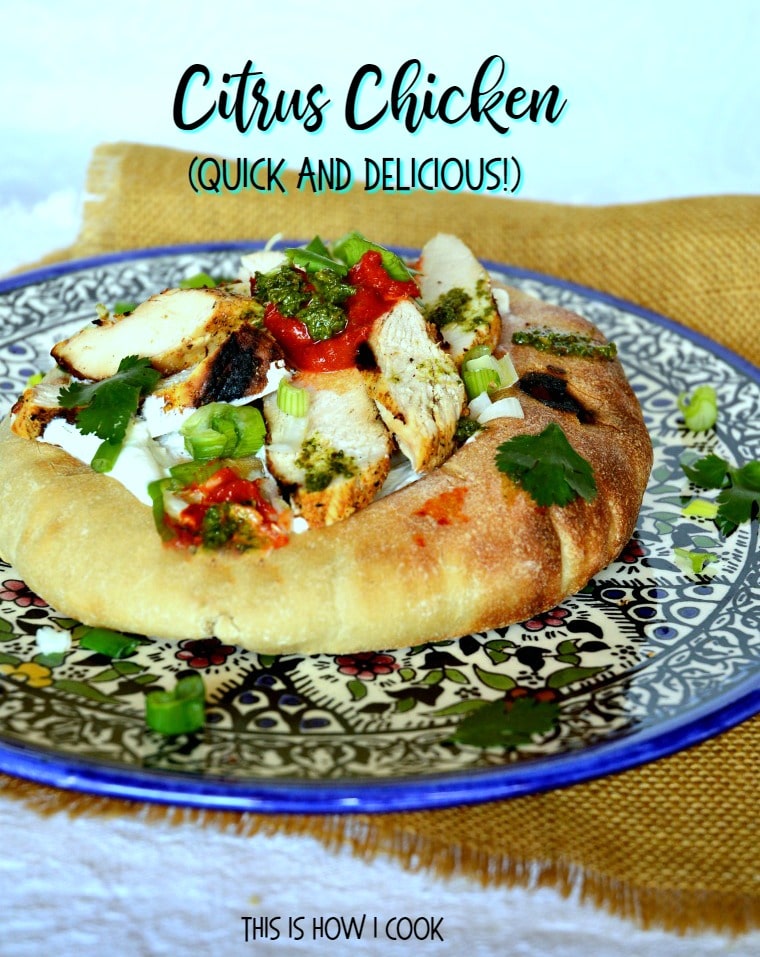 Print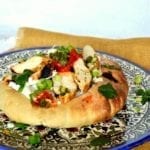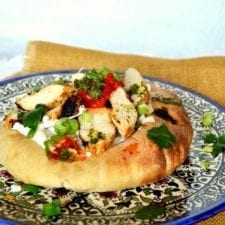 Grilled Citrus Chicken in a Yogurt Marinade
Author:

Abbe Odenwalder

Prep Time:

10 Minutes

Cook Time:

10-20 Minutes

Total Time:

30 Minutes

Yield:

4

-

6

Servings

1

x

Category:

Main Course

Method:

Grill

Cuisine:

American
---
Description
Grilled Citrus Chicken marinates quickly and tastes divine. With garlic, oranges and limes, this yogurt marinated chicken is an easy way to please everyone.
---
1 1/2 lbs boneless, skinless chicken

4 cloves of minced garlic

1 orange, juiced and zested

1 lime juiced

1/4 c yogurt or more if chicken isn't covered well

1 t fresh ground black pepper

1 t smoked paprika

1 t ras el hanout

1 t salt
---
Instructions
Combine all ingredients in a big zip lock bag. If your chicken breasts are large I recommend butterflying them and pounding them a bit.
Preheat grill on high. Oil the grill grate and place chicken pieces on grill. Turn grill down to medium high and cook until there are grill marks on the underside-about 5 to 8 minutes. Then flip and do the same.
If you like give the chicken another squirt of citrus and serve.
---
Notes
I served my citrus chicken on pita that I had dolloped with a yogurt sauce made from the same ingredients I used in the chicken marinade. I also drizzle on some Sriracha and some Zhoug, a great herby green sauce that I buy at Trader Joe's. And if you want to try Middle Eastern yogurt, try labneh. It is sensational.
Keywords: citrus chicken, citrus marinaded chicken, citrus chicken marinade, citrus chicken recipe, citrus grilled chicken, citrus chicken breast marinade
I'm partnering with Amazon to help keep this site running. I may earn a small commission at no cost to you, which I use to help pay for costs of keeping this blog going.
Being Mortal
My brothers and I read this book during Dad's hospital stay. If you are going through tough decisions it may help.
Where to buy Ras El Hanout:
Ras El Hanout