This marinated BBQ Coconut Lime Chicken is awesome, but be sure to finish off the can of coconut milk in the corn and coleslaw. You won't be sorry!
After looking at this photo I realized it doesn't look too out of the ordinary. Kind of your typical old fashioned bbq on a plate.
Corn, slaw and chicken. I'm down!
Truth is though, it isn't quite like that. Sometimes I think outside the box and need something a bit less traditional.
I never know what I'm going to come up, but in this case it turned out pretty good.
And why I am calling this new style? The idea actually came from Alex.
He works at Matsuhisa where Nobu came up with a new fangled sashimi. (I think I have the story right.)
He decided to quickly sear a piece of raw fish to help bring out flavors that you might not get if it was totally uncooked. Nobu called this "new style" sashimi.
After eating there I can tell you that it is beyond total goodness. Anyway, his technique became so popular that it is now found in most sushi restaurants, and now you know how it got started!
So for lack of what to name this meal, I thought I'd say "new style", because this just isn't your typical bbq. Well, at least not in this part of the world!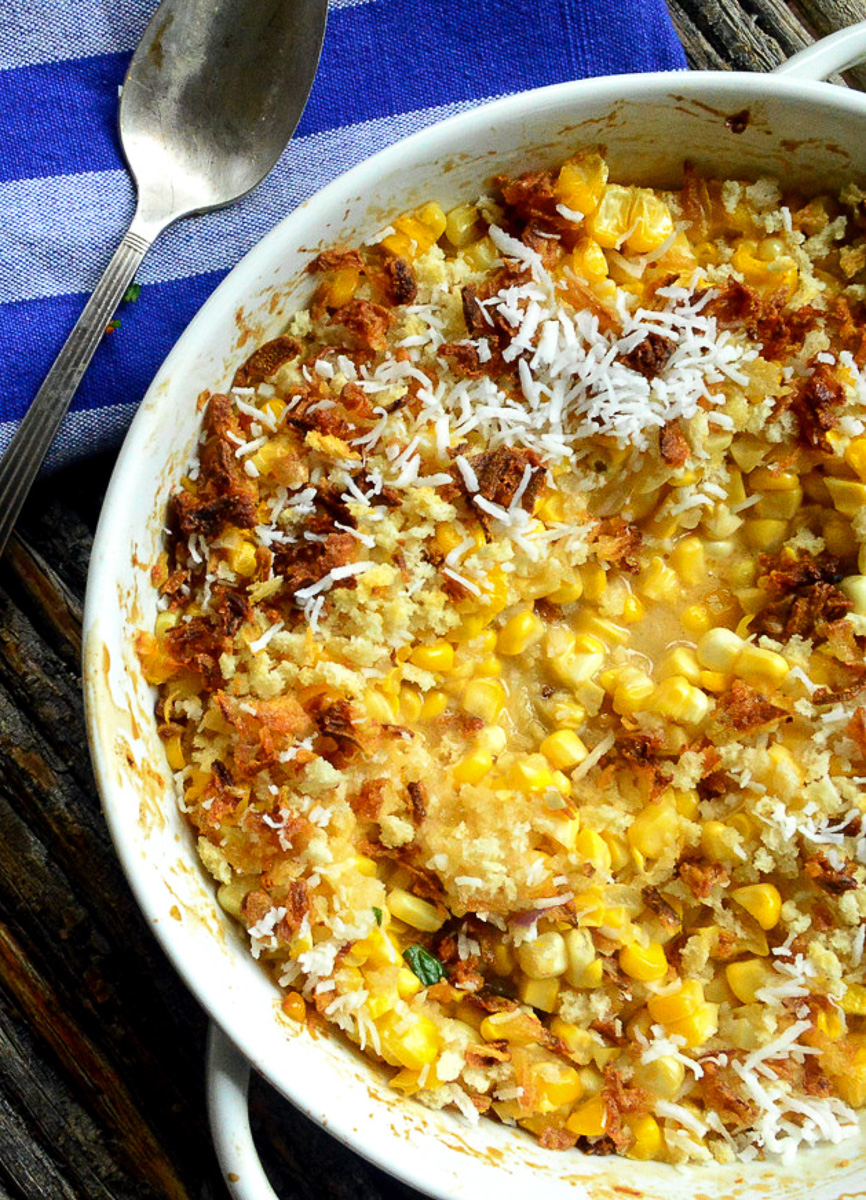 The coconut milk helps create tons of flavor, bordering on Vietnamese, which is my favorite ethnic cuisine. The corn-well, THE CORN, is awesome.
I love corn however it comes, but this corn will become a regular! The chicken is fast and good and the slaw is super, too!
The best part is that this is fast. The marinade for the coconut lime chicken also becomes the dressing for the slaw!
I used coconut milk to tie everything together and well, you'll see, it makes for a simple, mouthwatering quick meal. And good for you!
Yeah, I guess it is bonus time. Three recipes in one day.
But after reading them, you will see why.
They all use the same, one can of coconut milk, which makes this meal a snap to throw together.
You could use cabbage in the slaw, but I had a bag of broccoli slaw so I used that.
The Vietnamese flavors in this are awesome!
Lots of basil, mint and cilantro. Better than a noodle bowl!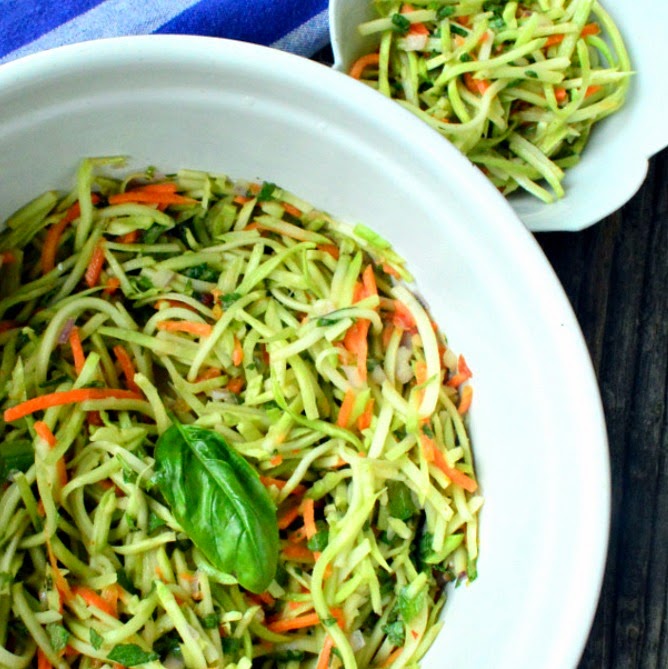 You could use canned corn but I had fresh, so I cut it off the cob.
Since this is a fast Friday I'm going to get this out fast! After all, I do need to look for a Father's Day card.
And I need to figure out what the heck I'm making him on Father's Day! I'm thinking something with smoke! It is finally supposed to be hot around here, so may as well turn up the heat every which way I can!
Have a great weekend and what are you making for father's day?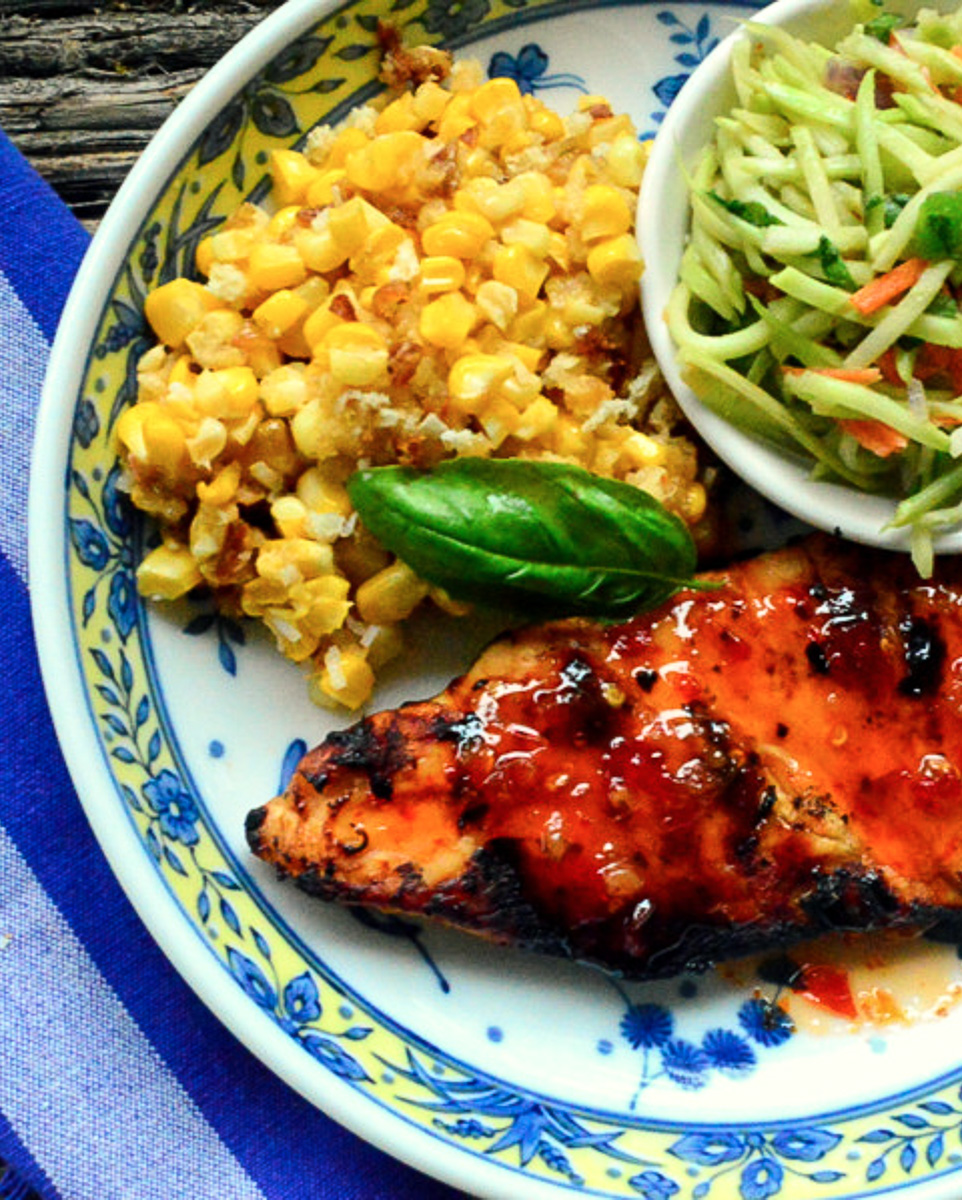 Other Father's Day Recipes: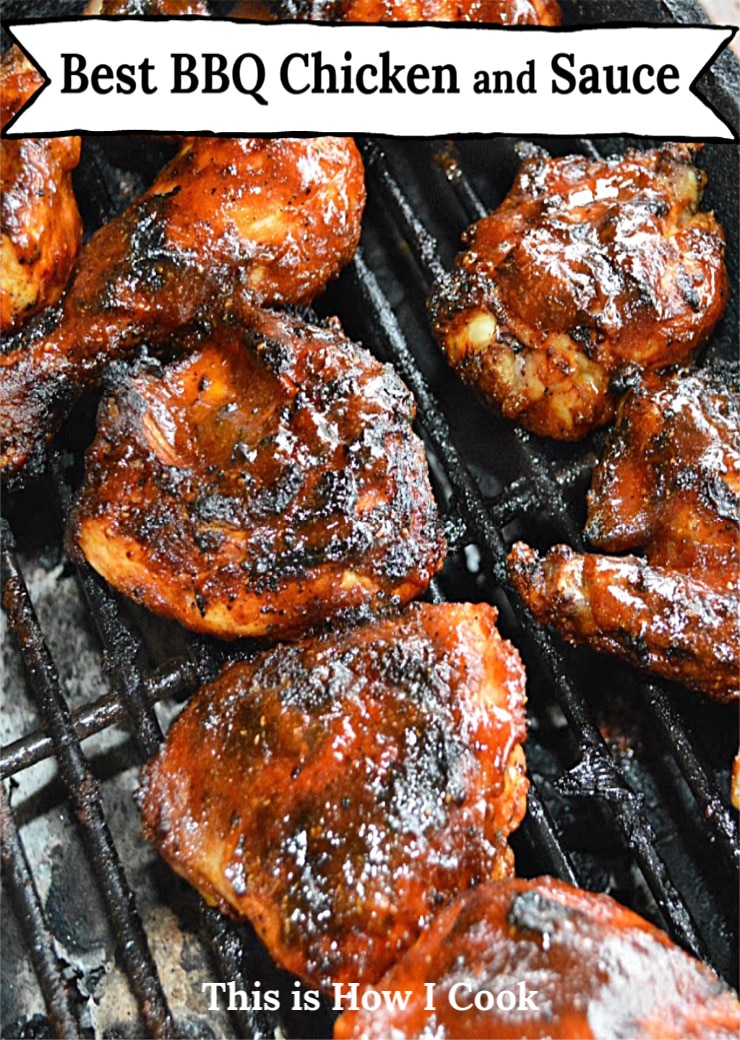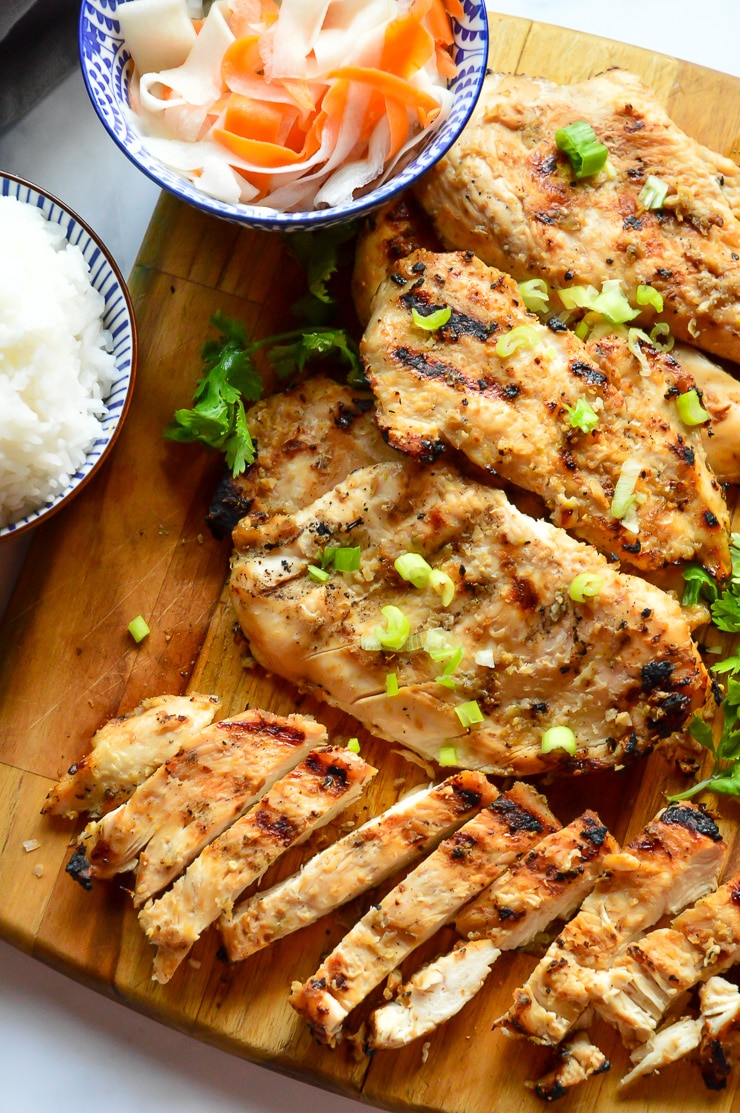 Print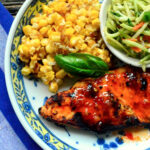 Coconut Lime Chicken
Author:

Abbe Odenwalder

Prep Time:

20 Minutes

Cook Time:

40 Minutes

Total Time:

60 Minutes

Yield:

4

Servings

1

x

Category:

Main Course

Cuisine:

Asian
---
Description
If you love coconut you will love this Asian fusion menu, complete with two side dishes. The Coconut Lime Chicken is awesome but be sure to finish off the can of coconut milk in the corn and coleslaw. You won't be sorry!
---
Coconut Lime Chicken:
Juice of 1/2 a lime
2 garlic cloves, minced or pressed
1 T fish sauce
1 /2 c coconut milk
1/4 t sriracha
3/4 T sweet red chili sauce
1/2 t lemon grass (optional)
Extra sweet red chili sauce
2 pounded boneless, skinless chicken breasts (I use Costco chicken breasts and slice them in half lengthwise. They are big, so this makes enough for four. You could also use skin on chicken.)
Coconut Corn:
1 c of coconut milk
1 1/2 T fish sauce
Juice of 1/2 a lime
1 T brown sugar
1/2 t sriracha
1 T sweet red chili sauce
3 ears of corn, cut off cob
Corn Topping:
1/4 c panko crumbs
1/4 c fried onion rings from the can OR I use minced fried onion that I buy in the frozen section of the Asian grocery for $2.99 a bag. I love it!
1 T grated coconut
Vietnamese Style Coleslaw
1/4 c diced shallots
1/4 c cilantro
1 jalapeno, seeded and diced
1/4 c shredded basil
2 T finely chopped fresh mint (optional)
12 oz bag of cole slaw or broccoli slaw
Dressing:
1/2 c of marinade above
1 t sriracha
1 t fish sauce
1 t brown sugar
Extra coconut milk to taste
---
Instructions
Chicken:
Combine marinade ingredients together and place chicken in just half of the marinade, until ready to grill.
To grill: Oil grill grate and place chicken on medium high preheated grill. Turn when lightly seared on one side. Grill other side. This shouldn't take more than 10 minutes if your chicken is thin and pounded flat.
As soon as the chicken comes off the grill, brush on a little more sweet red chili sauce. This creates a great glaze and gives a ton of flavor!
Corn:
Preheat oven to 350.
Combine upper ingredients together with corn. Sprinkle with panko, fried onions and grated coconut. Bake at 350 about 30 minutes or until corn is done. Watch that the crumbs don't burn!
Coleslaw:
Combine herbs and veggies in bowl.
Mix dressing ingredients together. Pour over veggies and stir.
Let sit for about 15 minutes for flavors to come together.
---
Keywords: coconut lime chicken