Maple pouding chomeur is a Canadian dessert meaning "unemployed person pudding". Made with lots of maple syrup and heavy cream, I'm not sure how an unemployed person could afford this luxury, but I'm sure glad they passed this recipe on!
Maple pudding chomeur or maple pouding chomeur became well known during the Great Depression when 30& of the Canadian workforce was unemployed.
When times were tough people made this from stale bread and a brown sugar sauce. When baked the topping caramelized and provided energy for those that truly needed it.
What is Maple Pouding Chomeur?
In 1939 after the depression had ended bakers replace the bread with a thick batter and maple syrup and heavy cream.
Today the maple pudding is made with other ingredients but this traditional dessert is eaten by all.
I couldn't help myself. It was the Wall Street Journal that put me over the top.
And no it wasn't the news I was reading. It was this recipe.
I have had this recipe in my head for years. I kid you not. I tore out a recipe for this decadent maple cake pudding years ago from Bon Appetit.
I've always meant to try it, but have never gotten around to it. Years ago I couldn't afford maple syrup AND heavy cream, but thank goodness times have changed.
And way back when I'm not sure I would have even found real maple syrup.
Almost similar to bread pudding, though made with a batter, this is a cozy, comforting dessert that is perfect for chilly, stay at home nights.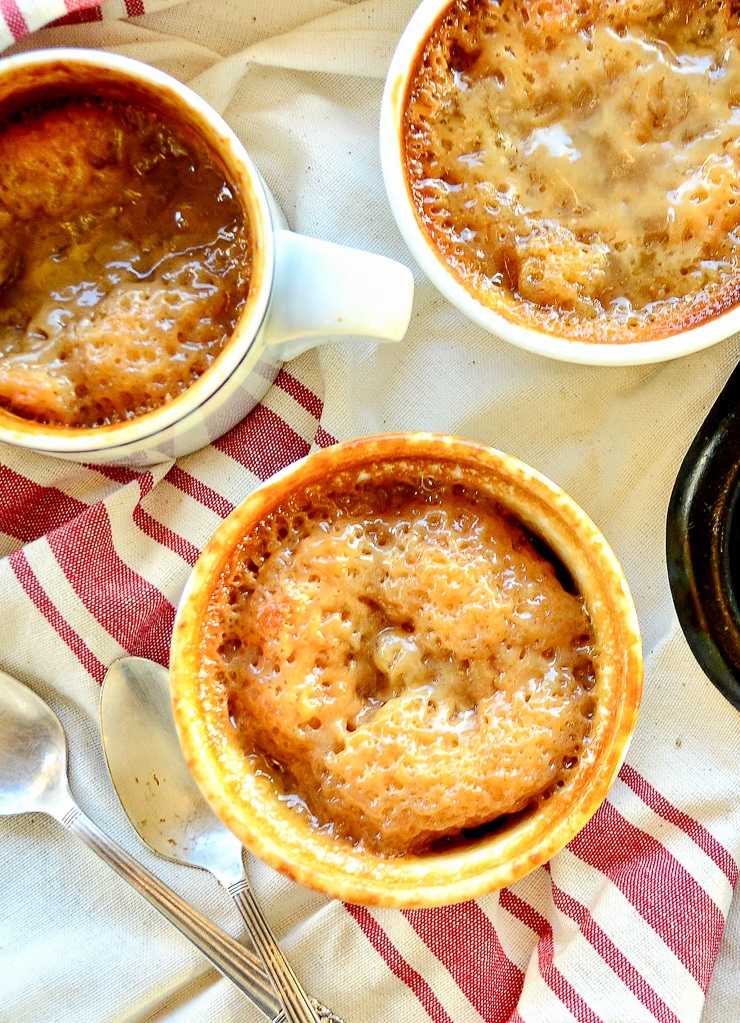 (This is an updated post from 2015.)
So it was Sunday and Manservant's quick weekend was coming to an end. It hadn't been a great one.
He had two days of weekend work after countless days of labor, and the weekend just added to it. I was cranky, after all after Korea he was going to see Alex and I am always left manning the fort.
I was totally bitchy, not without reason mind you, and he was trying to focus. But not on me!
So pretending to take pity on him, but really for my own personal pleasure, I decided it was time to drown my sorrow in this maple pudding cake.
Not a bad move on my part. Drowning in heavy cream and maple is a perfect way to die of pleasure. A bit sticky mind you, but a totally acceptable part of anyone's last meal.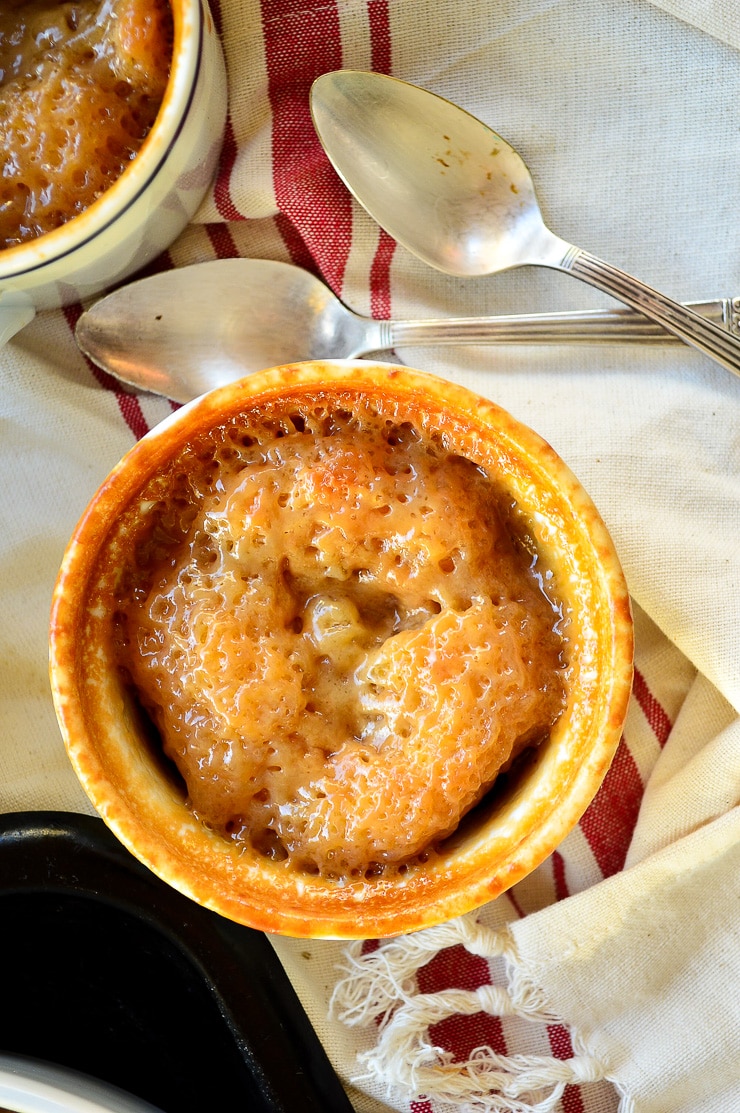 Now I can't tell you what the real maple pouding chomeur tastes like, since I don't recall ever being in Canada.
Well yes, there was one time. And it was in Montreal where this "poor man's pudding" comes from. (Not that I'm sure that anyone poor could afford it.)
I was in Montreal as a child for the world expo. My one and only memory of that trip is watching my 4 year old brother's face as he boarded the train to take us to the expo, and the door slammed shut before the rest of us were on.
My parents without any success were seen trying to pry the door open with their fingers, but that would be like trying to extract your fingers from the sticky goodness of this pudding.
As he escaped the city on the way to expo glory, my family and I stood on an extremely crowded railway platform.
Jumping the next train we arrived at the expo where my brother was waiting with some kind folks who had seen my parent's mistake. They kindly waited as they figured we would be arriving soon.
Yes. That is my memory of Canada. Though we laugh at this now, I much rather would have a memory of eating this glorious pudding!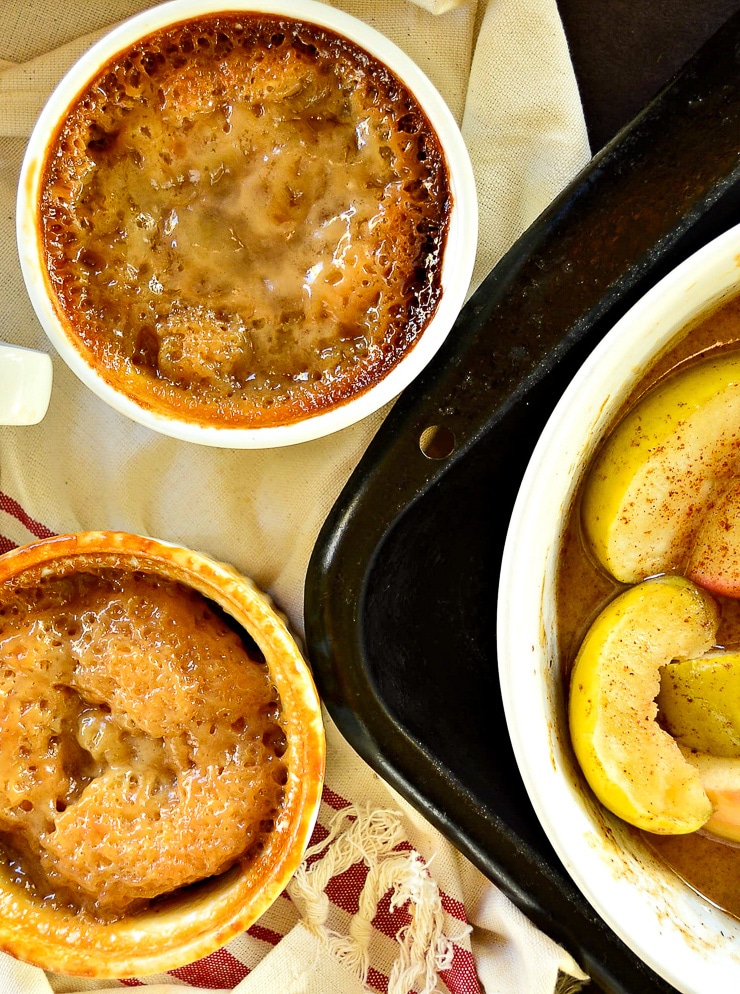 This would be a perfect dessert for turkey day. This would be a perfect dessert for any day. My friend Monique just made one, which is a bit different than this one from the WSJ, by way of Food 52, so check hers out, too.
She is the real deal, takes way better photos than I do, and I am just an imposter-at least when it comes to traditional Canadian foods.
I halved this recipe and added pumpkin pie spice. I also roasted some apples which were superb with this.
It is traditional to serve this topped with whipped cream or ice cream. I decided to keep this healthy with the addition of apples. LOL!
And being the kind person that I am, I brought the extra three servings to my neighbors. Truly I didn't want to drown my sorrows when Manservant left the next morning…but I could have!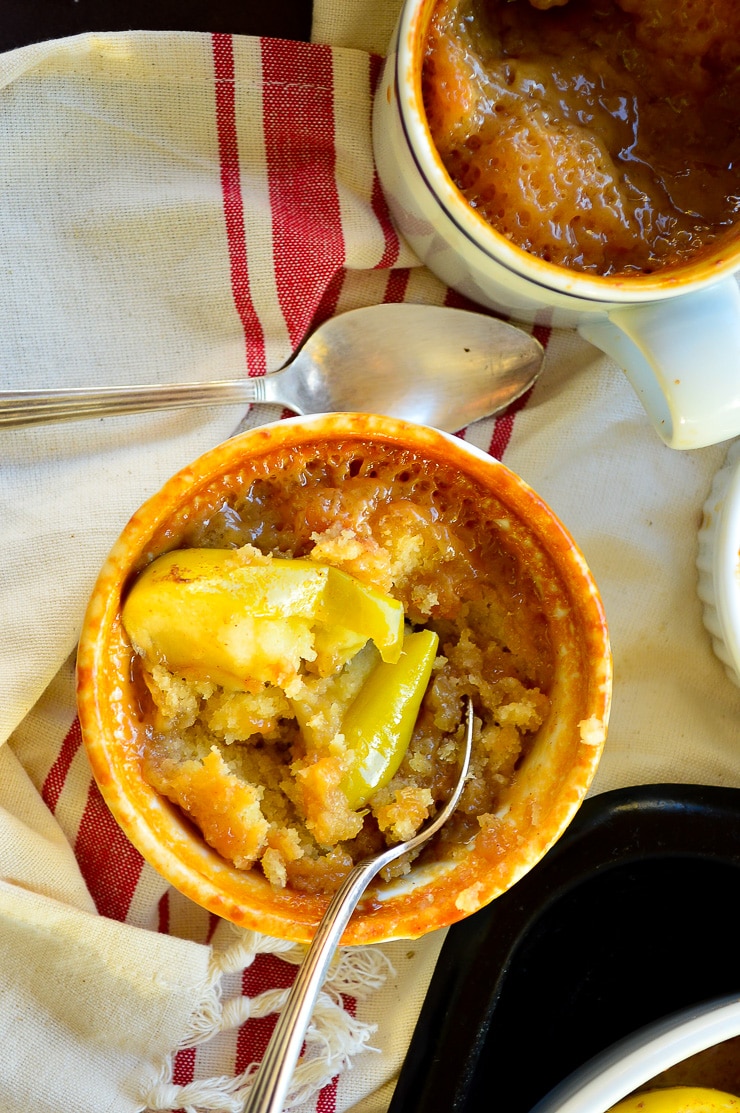 Need a Few More?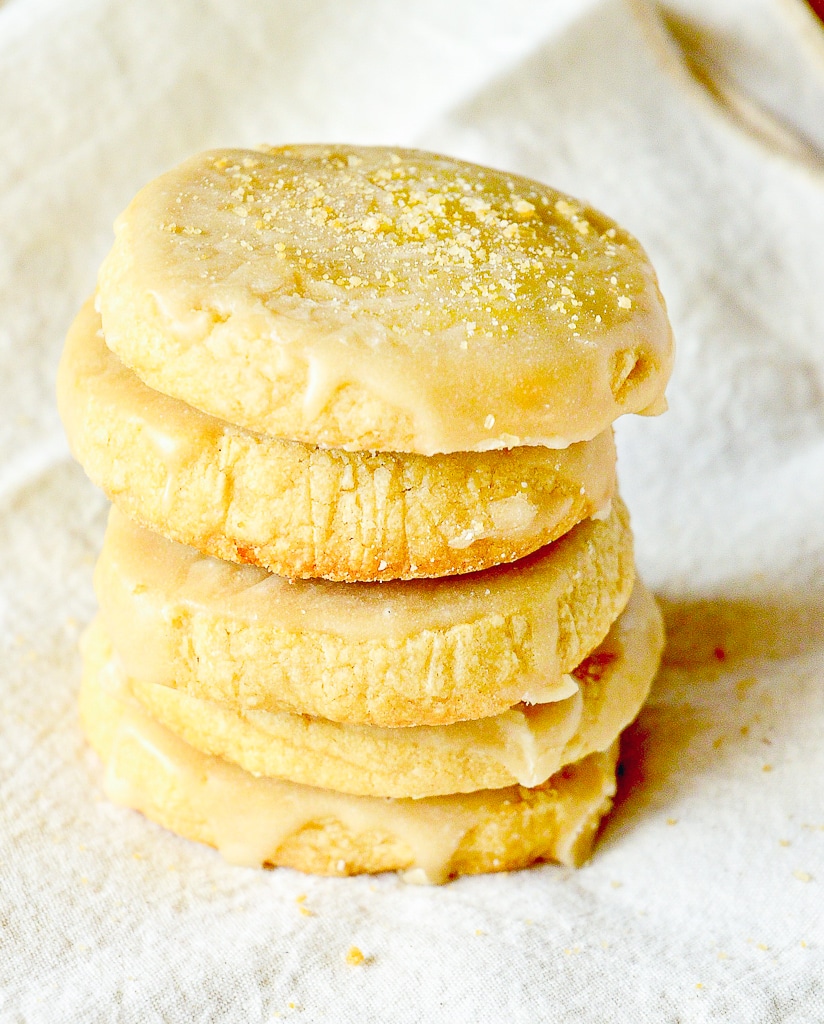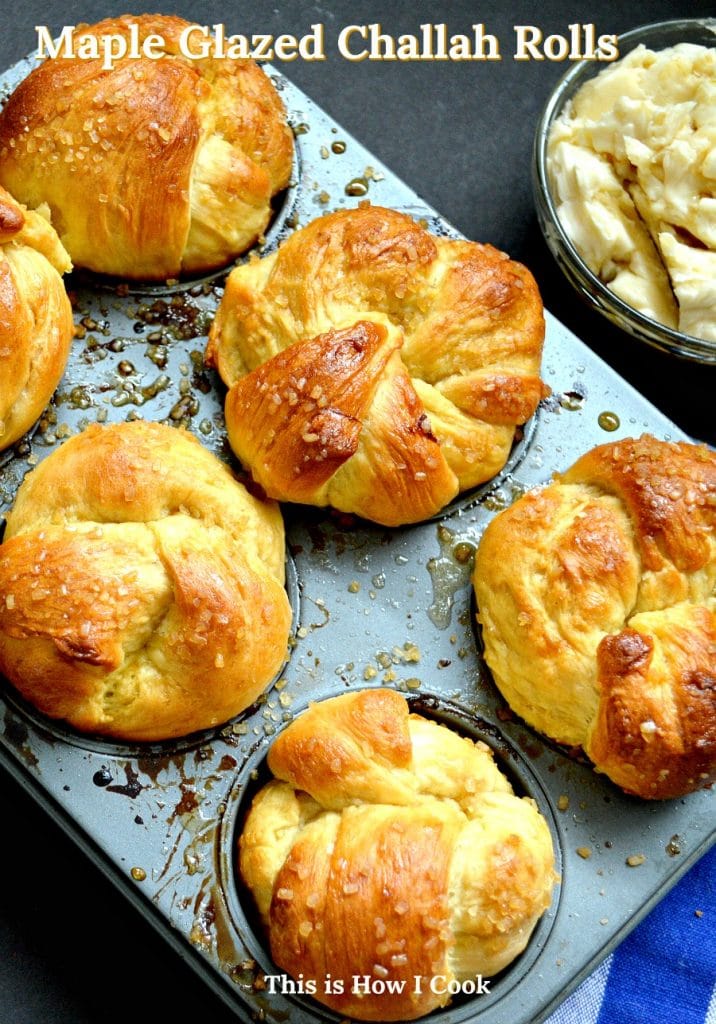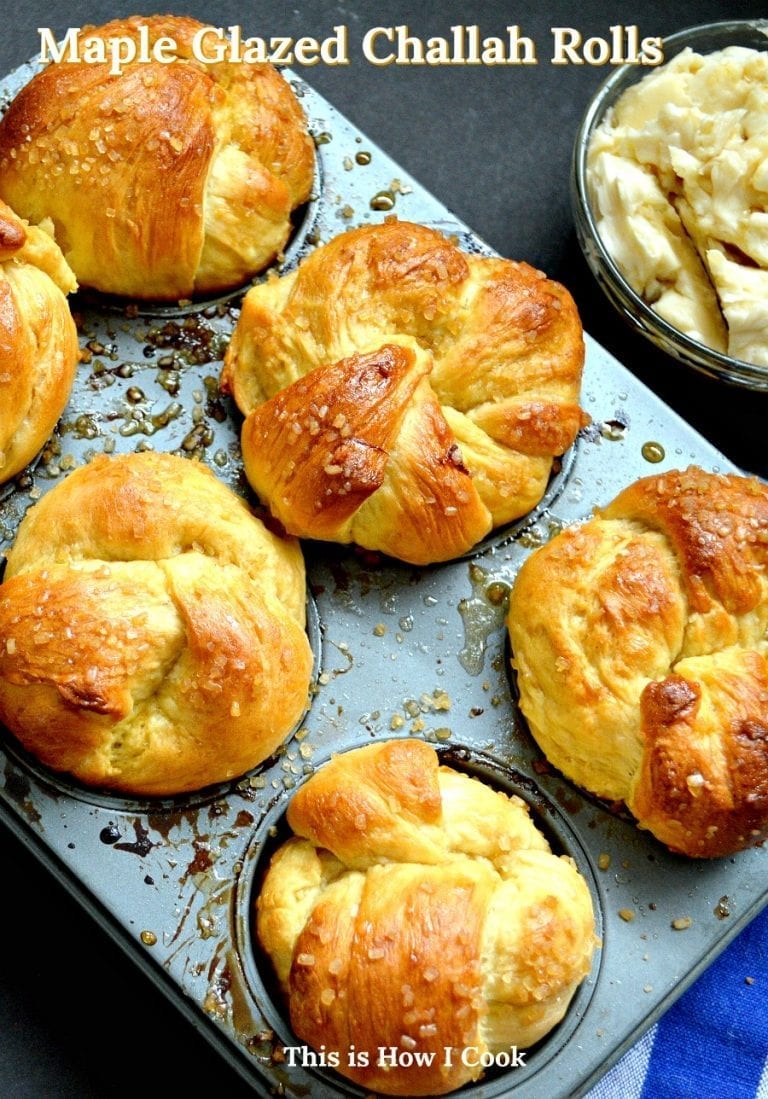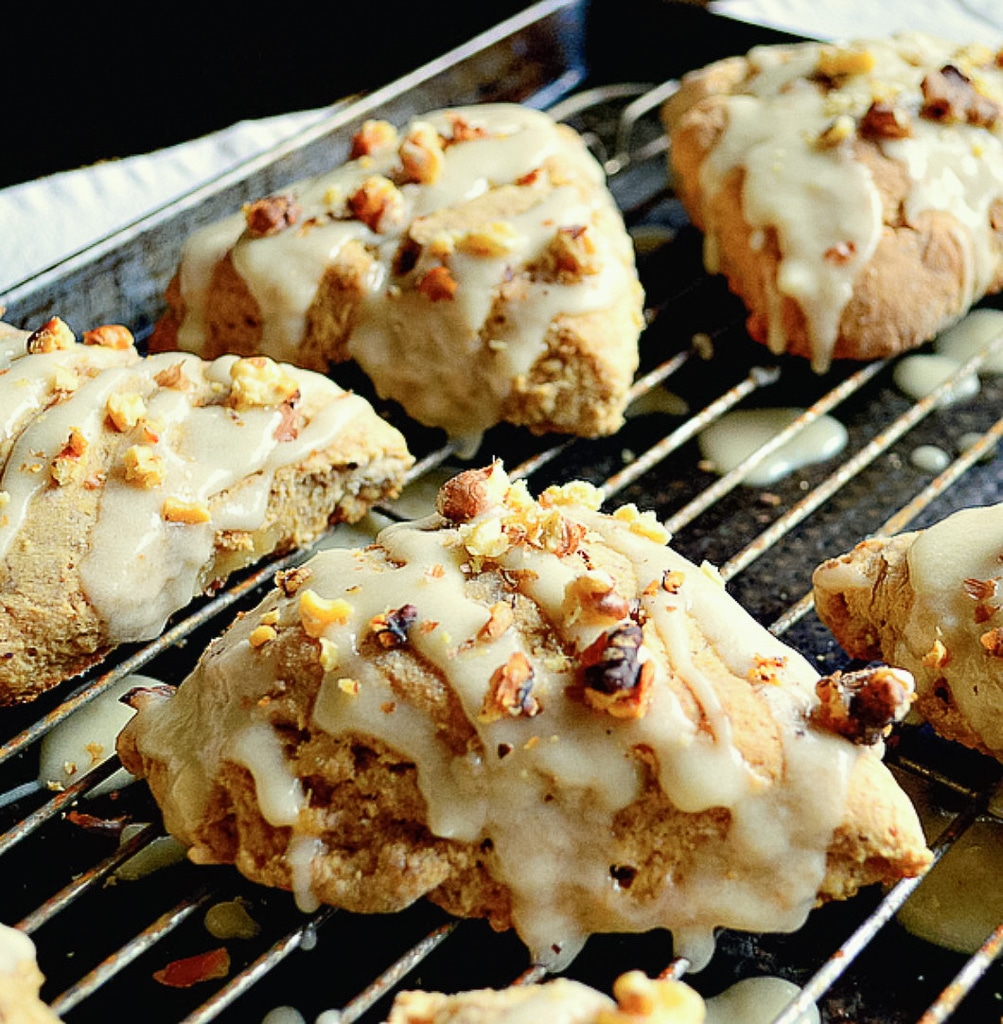 Print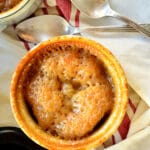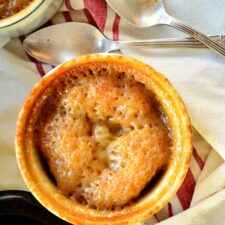 Maple Pudding Chomeur
Author:

Prep Time:

20 Minutes*

Cook Time:

20 Minutes

Total Time:

13 minute

Yield:

10

Servings

1

x

Category:

Dessert

Method:

Baking

Cuisine:

Canadian
---
Description
This delectable poor man's pudding is made for maple lovers. Similar to bread pudding but made from butter, sugar, eggs and flour, this pudding is baked with a syrup of maple and heavy cream. Totally divine!
---
1 1/3 sticks butter
1 c sugar
2 eggs
2 1/3 c flour
1 t baking powder
1 t Pumpkin Pie Spice (optional and to taste)
2 c maple syrup
2 c heavy cream
3 apples to roast (optional) I used Honey Crisps and Granny Smiths
Ice Cream or Whipped Cream to serve (optional)
---
Instructions
Using an electric mixer, beat butter and sugar until creamed and smooth.
Beat in eggs, one at a time. Add flour and baking powder and pumpkin pie spice if using. Stir until incorporated.
Chill batter at least two hours and up to 24.
An hour before serving, preheat oven to 450. Bring maple syrup and heavy cream to boil in a large saucepan.
Divide the chilled batter among 10 small, 1 cup ramekins. I used coffee cups for a few but make sure yours are able to be baked in.
Pour maple cream over batter, stopping about 1 1/2 inches from the top. Place ramekins on a baking sheet and bake until tops are bubbling and caramelized, 20 minutes. Serve immediately with ice cream, whipped cream, or apples!
Optional: To roast apples: Butter a baking dish. Slice apples into large wedges. Place in baking dish and sprinkle with a bit of pumpkin pie spice if using. Save a little bit of the heavy cream mixture and toss this with the apples, too. Roast along with pudding until apples reach desired doneness.
---
Notes
*Does not include 2.5 hours chill time
Keywords: Canadian desserts, pouding chomeur, pudding chomeur