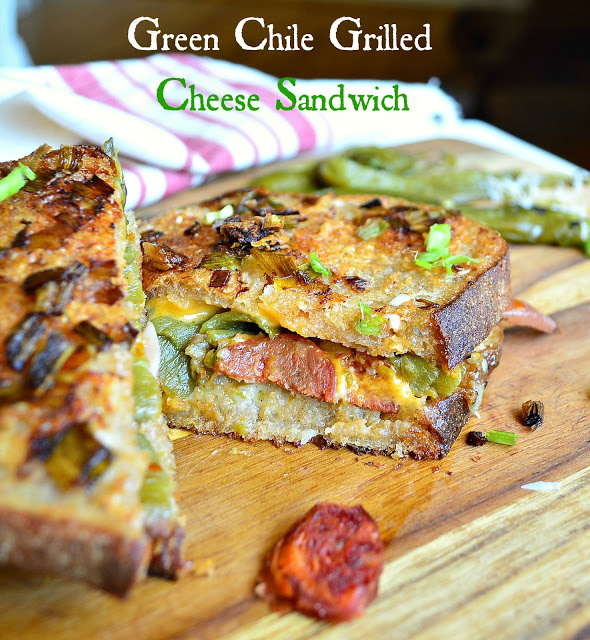 If you've never smelled fresh green chilies on the roaster, you don't know what you're missing. Honestly, this is one of the best aromas around. It signals fall in my book and without a doubt here in Colorado the temperatures are cooling off. Though I've harvested lots of eggplant and cucumbers I'm still waiting for my tomatoes to ripen and I'm not sure they are going to make it. I any case I might not be here if they do.
Tomorrow I depart for Asia and though it might not be the route of Marco Polo, it surely is the road to my heart. All four of us will be meeting in Beijing and from there we will be travelling around China for three weeks. I'm pretty certain I won't be seeing my tomatoes, but judging from the fact that yesterday I found a bite in one, it appears a squirrel might be getting a gourmet dinner.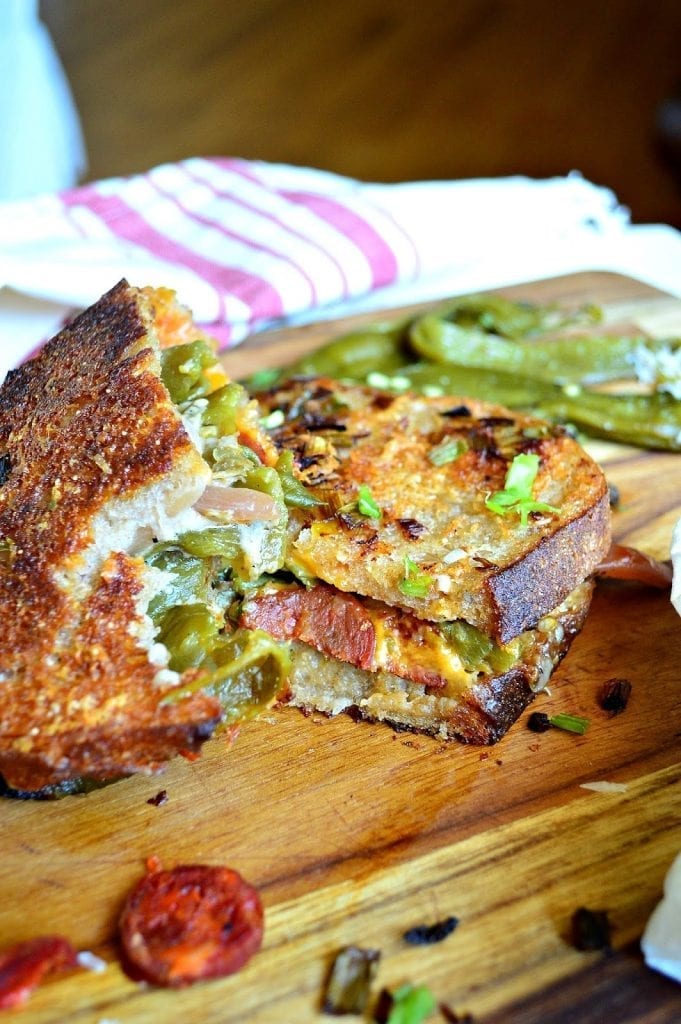 The hard part about this trip, besides condensing everything into a carry on and somehow packing Alex's ski stuff to bring to him, is leaving Fall behind. I know it will still be here when I get back but here in Denver it is quite possible that we may have had our first hard freeze before I return. Chances are leaves will be all over my deck and my petunias will have met their demise.
Luckily for me I've already got some green chilies in the freezer. Whole Foods is roasting them this year and given that I haven't found the time to go buy a bushel, at least I got my first taste of fall. Green chilies are here. Get them before they are gone. And now I'm gone…See you in a few weeks!


Green Chile Grilled Cheese Sandwich
Makes 1
Time to Make: About 15 minutes
Ingredients:
2 slice of good artisan bread
1 T butter
1/4 c finely chopped scallions
1-2 T mayonnaise
1/4 c shredded pepper jack
1/4 c shredded sharp cheddar
1-2 freshly roasted green chilies with skin and seeds removed
1 oz dried or cooked chorizo (optional)
Pickled onions (optional)
2 T parmesan or parmigiano reggiano
Directions:
In a skillet large enough to hold a sandwich, melt butter over medium heat. Add chopped scallions and let cook on low while preparing sandwich. Spread 1 T of mayonnaise on inside of both slices of bread. If you don't like mayo, don't do this. Place shredded pepper jack on top of the bread. Top with several good slices of green chile. Top with chorizo, if using. Add a few pickled onions if using. Top with shredded cheddar. Place on top slice of bread. Spread with mayo or melted butter. Sprinkle on 1 T of finely grated parmesan. Place that side in scallion butter and cook on medium low heat for about 6-8 minutes. Cover skillet with a piece of foil to help keep the heat in. Don't cover it tightly because you don't want your sandwich to steam. Now spread the side facing you with more mayo or butter and top with the other tablespoon of parmesan. Cook until this smells good. Then it should be about ready to flip. Flip and cook other side for about 6-8 minutes. I always press each side firmly while cooking and cover again with foil. This should be ready to eat and have a crispy cheesy crust and that awesome taste of green chilies.


To see some other great green chile recipes, click on the title!
Green Chile Poached Eggs with Bacon and Cheddar
Green Chile Egg Souffle
Overnight Mexican Egg Casserole
Green Chile
Green Chile and Chorizo Bing Bread
Corn and Grits Pudding with Chorizo and Cheese
Cowboy Green Chile Biscuits
Please Pin and Share: