Shamrock Shake Cupcake
Life isn't always about
cupcakes-you know those happy free days where calories don't matter, the sun is
always shining, a rainbow is overhead and a gentle breeze helps the trees make
that beautiful rustling sound. And probably the tulips are blooming and there's
a cute little puppy at your feet. No, on some days we need to keep track. We
need to take stock of what we have. We need to take stock of what we can give
and we need to be grateful.
Alex and Zoe
I believe they have been healthy and happy most days of their 22
years. When my son was 12 I took him to the doctor after he kept waking up
nights in pain because his leg was hurting him. I called the pediatrician
several times who always said, "Growing pains". After he'd been through this too many nights to count I finally took him in to be checked. The doctor
immediately sent us down to Children's Hospital in Denver where they did either a CAT scan or an
MRI. I can't remember. I was freaking out and trying to stay calm at the same
time.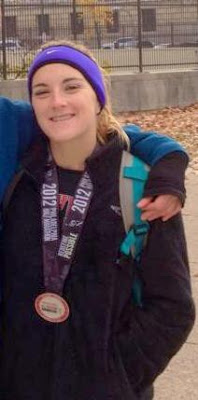 Her 2nd Half Marathon less than 2 months after emergency surgery.
I'm proud of her.
You can even eat cupcakes with beer!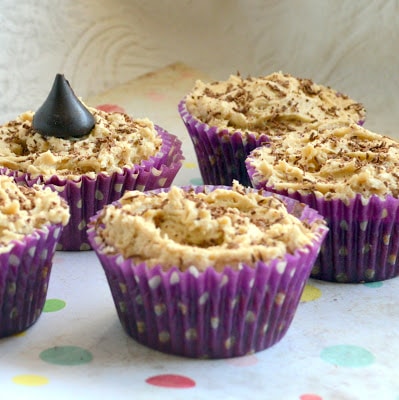 Toll House Cupcakes
½ c butter
6T sugar
6T brown sugar
½ t vanilla
1 egg
1 c plus 2T flour
½ t salt
1 egg
¼ t salt
1T milk
The ooey, gooey-ness!