Cilantro Pesto Pasta Salad with grilled corn and poblanos has definitely changed my mind on pasta salad. I've never been a fan of pasta salads, but this Cilantro Pesto Pasta Salad did the trick!
Pasta Salad has never been my thing. Of course the only pasta salad that I remember from my formative years was the standard macaroni salad. I am not a macaroni fan even if it comes as mac and cheese. I remember macaroni salad being full of mayonnaise and awfully sweet. It was never my thing which is maybe why I've avoided pasta salad all these years.
A few years ago I discovered a Caesar style pasta salad that was awfully good so I finally decided that I'd try pasta salad again. This cilantro pesto pasta salad is one I made while my brother was here and we all agreed that it was very good. I was very careful to not overcook the pasta, (follow package directions) and I used a hearty pasta shape that could handle the pesto without making the pasta soft. The roasted corn and poblanos helped set the mood for our trip down to New Mexico. Mark and Diane had never been to Northern New Mexico so we decided to make a quick trip down there, but more on that later when I can show you just how gorgeous New Mexico is.
Cilantro Pesto is easily made using lots of cilantro and some pistachios. This turned the salad into one glorious green color. No cheese in this pesto but salty cheese is crumbled on top. It was so hot in Denver before we left that I decided to grill chicken which made it super easy to grill the veggies that went into this salad. Looking for a shortcut? If you don't want to turn the grill on Trader Joe's sells roasted corn in their freezer section and a can of green chilies could be substituted for the poblanos. It won't be quite the same but I 'm sure you will still be happy with this version.
Pasta Salads like this are super picnic fare. This one has no mayo and the cheese can easily be added at the last minute. Room temperature is the way to go because ice cold pasta salads just don't taste good. You know that, right? Without a doubt this pasta salad is a winner. Cilantro Pesto Pasta Salad filled with Mexican flavors is a new favorite in my book!
So I went looking for a few more pasta salads that I might like. Here are a few I think I might actually fall in love with:
From Barefeet in the Kitchen…this bacon avocado tomato pasta salad with avocado ranch …like total yum
And last but not least this Bloody Mary Shrimp Pasta Salad from Wonky Wonderful has me craving a drink!
And a few more fun salads for summer:
Grilled Halloumi and Peach Salad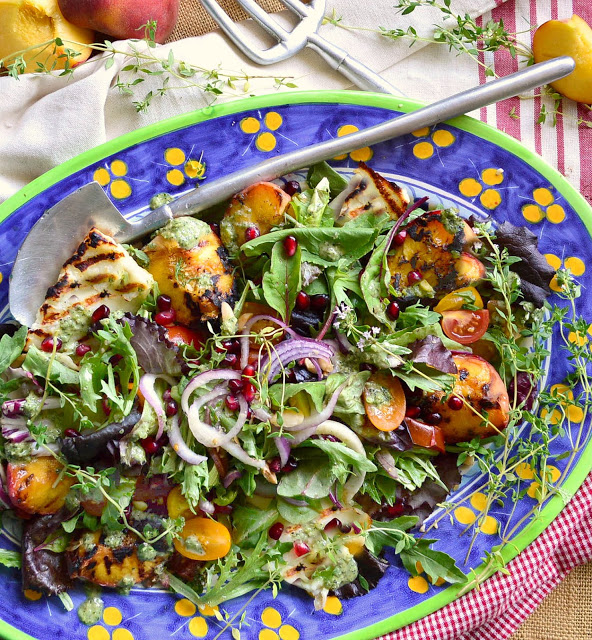 Spinach Salad with Za'atar, Dates and Almonds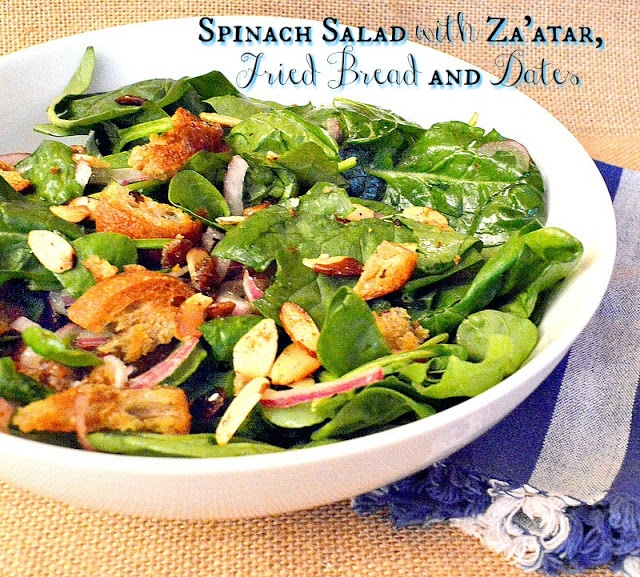 Blueberry Chicken Pesto Salad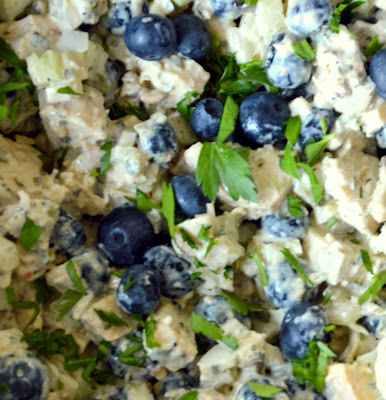 And last but not least please try, share and pin this recipe!
Print
Cilantro Pesto Pasta Salad
Author:

Prep Time:

20 Minutes

Cook Time:

15 Minutes

Total Time:

30 Minutes

Yield:

6-8 Servings

Category:

Salads

Method:

Grill/Boil

Cuisine:

Mexican/American
---
Description
Cilantro Pesto Pasta Salad with grilled corn and poblanos has definitely changed my mind on pasta salad. I've never been a fan of pasta salads, but this Cilantro Pesto Pasta Salad did the trick!
---
Ingredients
2 c packed fresh cilantro
1/2 c olive oil
1/3 c roasted salted pistachios
1 t finely grated lime zest
2 T fresh lime juice
1 medium clove garlic
2 large poblanos or 1 -2 cans green chilies, drained
4 large ears corn or about 3 c kernels
1 large red onion cut into 4 wedges (I used a white onion)
A few red tomatoes sliced for color (optional)
12 oz fusilli
1 1/2 c crumbled queso fresco or feta cheese
---
Instructions
Combine cilantro, oil, pistachios, lime zest and juice, garlic and 3/4 t salt in a blender or food processor and puree until smooth. (This can be made ahead and stored in the fridge but bring to room temperature before serving. If you want to just use the pesto you may want to add more oil to the mixture because this made a very thick pesto.)
Preheat the grill to medium high. Grill poblanos, turning occasionally, until well charred and tender, about 14-16 minutes. Grill the corn, turning as needed until slightly charred. Brush each onion wedge with oil and grill until tender and has some grill marks, about 8 minutes.
Place poblanos in a plastic bag and let steam. This makes them easier to peel. Cool and then slice off the top. Make a slit in the side to flatten poblano. Skin should scrape right off. A little bit doesn't hurt. Turn over and remove seeds. Chop into 3/4″ pieces. Place in a large bowl.
Slice corn off of cob.  Reserve half of corn for garnish and place the rest in  bowl with poblanos. Slice onions into thinner slices and place in bowl.
Cook pasta according to directions on package. Drain and transfer to bowl. Add pesto, half of the cheese and toss well. (You may not need to use all of the pesto. It is up to you how much you want on there.)
Serve topped with remaining corn, cheese and some cilantro leaves.
---
Notes
Thank you Fine Cooking!