"This easy shortbread made with maple syrup and brown sugar, is the perfect holiday cookie. Chilled in the fridge and then sliced and baked, this maple glazed cookie is a maple lover's dream."
I like to think of November to January as cookie season. I also like to imagine myself as the cookie monster and being able to inhale all the cookies I want. Alas, that is not the case, but for some reason cookies are my passion. Perhaps it is the fact that my mother didn't bake cookies often, but when she did they disappeared fast. Alex and Zoe were used to having cookies around and were never monsters when it came to the cookie. However Alex was when it came to the dough!
I'm always looking for reasons to bake cookies and the sip and see was a good occasion. And I'm not sure I told you, but I have another one coming up in two weeks. Yep. I must be the sip and see queen. And notwithstanding Thanksgiving is coming up too. AND FAST! Fortunately for you – all my faithful readers – who I am so THANKFUL for – I have a cookie that is ideal for not only sips and sees, but also the Thanksgiving table.
Thanksgiving often fills me to overload-well, actually it is me that fills myself to overload, but whatever the reason, somehow by the time I hit dessert I have to press the reset button. Faced with scrumptious pies and who knows what all; I gravitate towards the little bite syndrome. And I don't care what you say but a little sliver of pie just doesn't look attractive on a pretty plate. That little sliver of pie always looks like it's starving to me. And YES…that's why you need this cookie.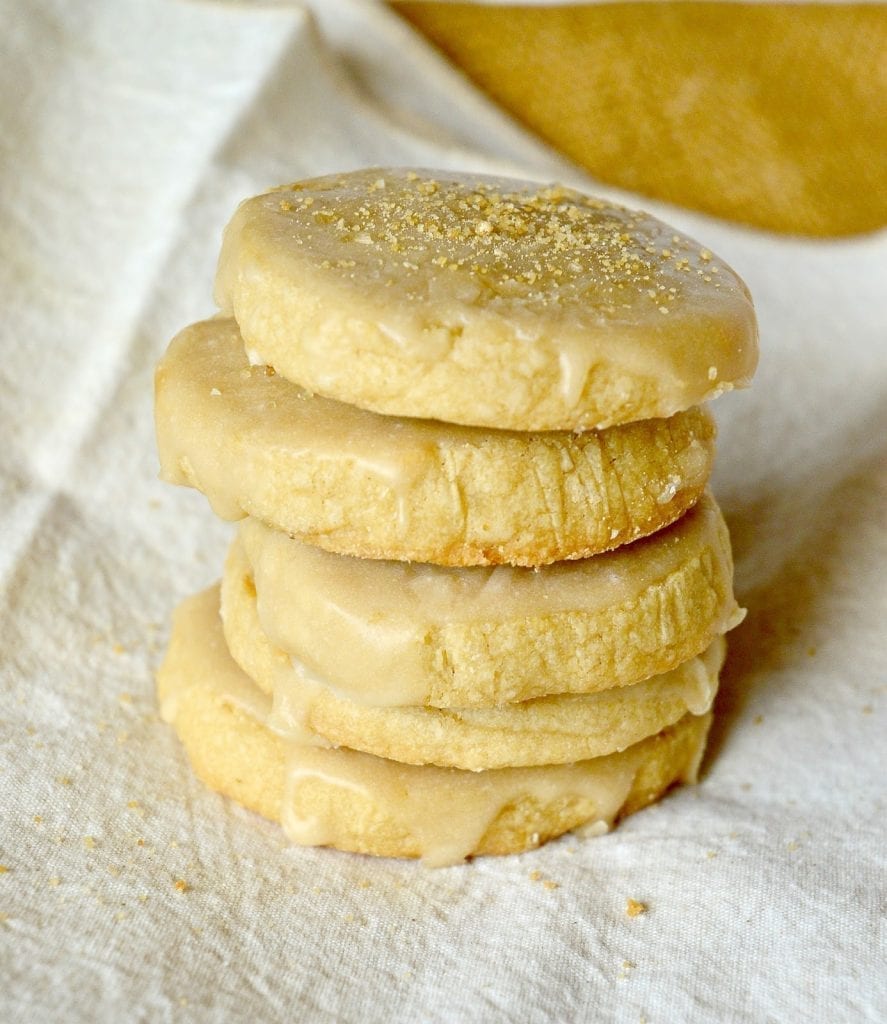 Cookies fill the little bite syndrome just perfectly and they do so without making us look virtuous. After all everyone is entitled to a cookie. And cookies can be baked small and petite and cute and sweet. Oh I do love to use my words! Enter the maple glazed maple shortbread. Designed for maple lovers. And anyone with a just want a little bite syndrome.
I love this cookie. It makes about 60 cookies depending on how thick you slice them. The dough can be kept in the fridge and sliced and baked as needed. The baked cookies can be kept in the freezer and glazed when you remove them. (Which will be happening often.) Or they don't even need to be glazed, though I heartily recommend it.
So splurge and buy real maple syrup. You know you want too. Costco has great buys and so does Trader Joe's. Surely one of those is nearby. These cookies are quickly made and quickly eaten and received lots of compliments from the sip and see'er's. And that was a tough one given that chocolate chip cookies and brownies were also on the table. But there is something about maple and though this is cookie season, I also declare it maple season. So what are you waiting for?
MORE COOKIES: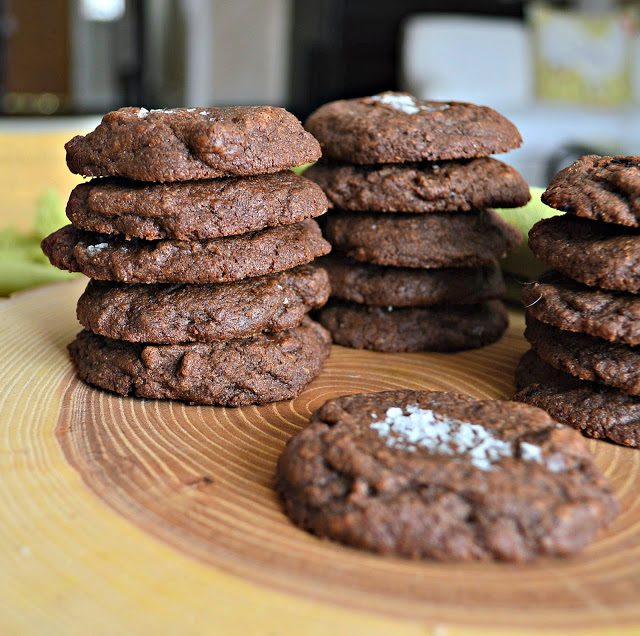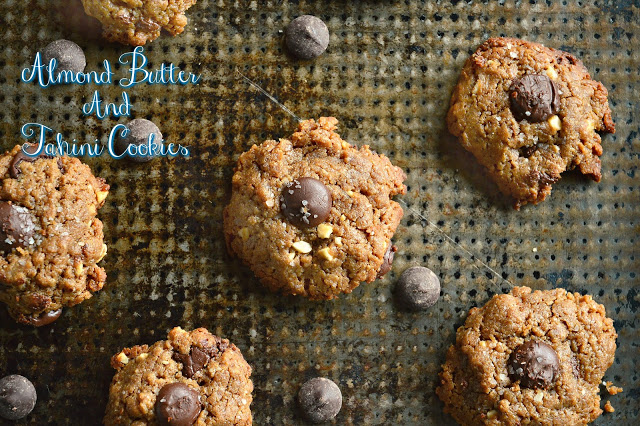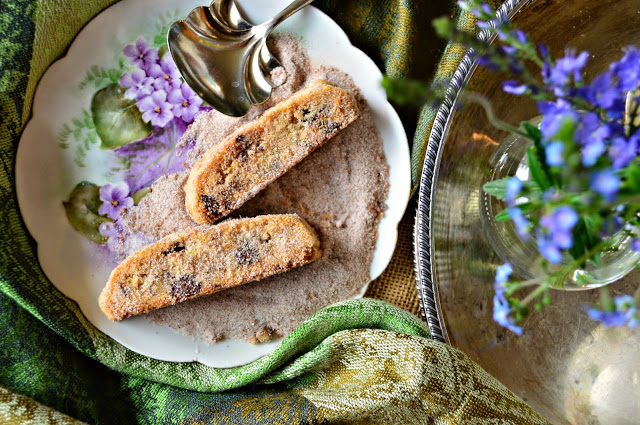 And there are heaps more cookies under the recipe tab up above!
Please share the love!
Slice and Bake Maple Glazed Maple Shortbread
This easy shortbread made with maple syrup and brown sugar, is the perfect holiday cookie. Chilled in the fridge and then sliced and baked, this maple glazed cookie is a maple lover's dream.
Ingredients
2 c soft butter
1 1/2 c brown sugar, firmly packed
1 large egg yolk
1/4 c real maple syrup
4 1/2 c unbleached flour
Turbinado or Maple Sugar for sprinkling
2 1/4 c powdered sugar
1 t pure and real maple extract
3 T milk or more if needed
Directions
In a mixing bowl fitted with the paddle attachment beat butter and brown sugar on medium high speed until smooth and light in color.
Beat in egg yolk and maple syrup until combined.
Add flour and stir in gently. Cover mixer with a towel and continue mixing until flour is beat in. (The towel prevents the flour from flying everywhere.)
Turn out dough onto lightly floured surface and roll into one log about 2 inches in diameter. Wrap in plastic and refrigerate until firm or overnight.
Preheat oven to 350. Line baking sheets with parchment. Slice rounds about 1/2′ thick. Place 1 inch apart on cookie sheet. Brush tops with beaten egg and sprinkle with turbinado sugar. Bake for 10-12 minutes. Take cookies off of sheet and let cool on wire rack.
When cool these may be stored in a sealed container or a zip lock bag for up to 4 days. They may also be placed in the freezer.
If you choose to glaze the cookies, combine the powdered sugar, maple extract and milk in a small bowl. Whisk until smooth. Dip each cookie into glaze and place on a wire rack until glaze hardens. Sprinkle with additional maple or turbinado sugar.
.recipe-inner{text-align:left;max-width:620px;border:6px double #009BFF;padding:20px;background:#f2f2f2;margin: 40px auto;font-family:Lato, sans-serif;}.recipe-inner a{color: #4193f0;}#recipe .recipe-name{font-size: 21px;}#recipe .info{font-size:13px;text-transform:capitalize;border-bottom:2px solid #000;padding-bottom:7px;margin-bottom:20px}.info:after{content:";display:table;clear:both}#recipe .info span:first-child{margin-right:30px}#printbutton{border:0;margin:0;color:#fff;float:right;background:#555; padding:5px;border-radius:3px;cursor:pointer}#recipe .time{text-transform:uppercase;font-size:12px;text-align:center;background:#fff;padding:15px 0;margin-bottom:20px}#recipe .time span:not(:last-child){margin-right:12px}#recipe .time span:not(:last-child):after{content:";display:inline-block;height:10px;width:1px;background:#000;vertical-align:middle;margin-left:12px}#recipe .summary{line-height:1.7;font-style:italic}.ingredients{line-height:1.7;clear:both}.ingredients h3,.instructions h3,.notes h3{font-size:20px !important;font-weight:400 !important;margin-bottom:0;color:#000;text-transform: uppercase;}.ingredients ul{margin:0!important;margin-top:5px !important;}.instructions li{margin-bottom:15px !important;line-height:1.6;text-align:left;}.ingredients li{text-align:left}#recipe .instructions{margin-top: 30px;}#recipe .instructions ol,#recipe .instructions ol li {list-style:decimal !important;}#recipe .instructions ol{padding-left:39px;margin:0!important;margin-top:6px !important;}.posturl{border-top:1px solid #ccc;padding-top:10px;}.ing-section{padding-left:20px;margin: 10px 0;}.ing-section > span{font-weight:700}.recipe-credit{font-size:13px;border-top: 1px solid #ccc;padding:10px;text-align:center;background:#ffffff;margin:-20px;margin-top:15px;}.recipe-credit a{color:blue;text-decoration:none;}.copyright-statement{font-size: 13px;font-style:italic;border-top: 1px solid #ccc;margin-top:15px;padding-top:15px;line-height:1.6;}.notes pre{font-size: 15px;margin: 10px 0;padding-left: 20px;font-family: inherit;line-height: 1.7;white-space: pre-line;}.notes h3{margin: 0}.nutrition-info{font-size: 0;margin: 20px 0;padding: 10px;background: #fff;}.nutrition-info>div {display: inline-block;font-size: 14px;width: 20%;text-align: center;}.nutrition-info>div p{margin-top: 0;margin-bottom: 7px;}#recipe .image{text-align:center;margin-bottom:25px;margin-right:20px;float:left}#recipe .image img{max-width:250px}#recipe .recipe-name{line-height:1.6;text-transform:uppercase;margin-top:0;letter-spacing:1px;text-align:left}#recipe .summary{line-height:1.7;font-style:italic}#recipe .time{background:#fff;clear:both;border:1px solid #d7d7d7}function printDiv(a){var b=document.getElementById(a);newWin=window.open(",'printwin');var c=newWin.document.createElement('style');c.innerHTML='html{font-family:sans-serif}img{display:none;}#printbutton,.recipe-credit{visibility:hidden;display:none;}.info{text-align:center;text-transform:capitalize}.recipe-name{text-align:center}.info span{margin-right:20px}.time{text-align:center;padding:10px;border-top:1px dashed #000;border-bottom:1px dashed #000;}.time span{margin-right:20px}.adunit,.adunitlabel,.adunitwrapper,.adunitwrapper,.chicory-order-ingredients{display:none!important}.nutrition-info{font-size: 0;margin: 20px 0;padding: 10px;background: #fff;}.nutrition-info>div {display: inline-block;font-size: 14px;width: 20%;text-align: center;}.nutrition-info>div p{margin-top: 0;margin-bottom: 7px;}';newWin.document.getElementsByTagName('head')[0].appendChild(c);newWin.document.getElementsByTagName('body')[0].innerHTML = b.innerHTML;newWin.print();}