"This salmon marinated for just 30 minutes, bursts with the flavor of garlic, ginger and black pepper. Baked in the oven for about 12 minutes, makes this a fast and easy weeknight dinner."
I love simple dinners! Yes, I love to cook, but everyone needs a few magic tricks up their sleeve. This roasted salmon is full of flavor and easy to make. I'm a sucker for anything Vietnamese and these seasonings really work for me. In about 30 minutes you can have dinner on the table-depending on how long you want to marinate this fish-and everyone will think you've worked you tail off.
This salmon is also healthy, easily roasted in the oven, and can be served with rice, noodles or potatoes. And if you don't want to go that route, this gorgeous fish would be perfect on a bed of greens. In my case I had leftover rice in the fridge and some smashed cucumber salad that I threw on the top at the last minute. We ate a lot of cukes in China and now I find myself making them quite often here. In China they give them a good whack, before they marinate them. I whack them also…great way to get your aggression out, if I must say!
Alex comes home next week-only for a week, but I can't wait. I feel the need to get my freezer stocked with chocolate chip cookies and probably some meat. I promised Manservant I'd make a rib roast when the boy arrives. That way he can drink up some of the red wine that he covets. I also need to get sandwich fixin's. He loves to make a sandwich when he arrives, as China isn't to big on sandwiches. I feel the need to deep clean-not that he'll notice or anything! Now if I can just get Manservant to replace a bunch of light bulbs and hang some hooks and pictures, we'll be off to a good start! And if he's nice maybe I'll even make him dinner! Have a great weekend!
.recipe-inner{max-width:620px;border:6px double #009BFF;padding:20px;background:#f2f2f2;margin:40px auto;font-family:Lato,sans-serif}#recipe .info{font-size:13px;text-transform:capitalize;border-bottom:2px solid #000;padding-bottom:7px;margin-bottom:20px}#recipe .info:after{content:";display:table;width:0;height:0;clear:both}#recipe .info span{margin-top:-6px}#recipe .info .yield{margin-right:30px}#printbutton{color:#fff;float:right;background:#555;padding:5px;border-radius:3px;cursor:pointer}#recipe .time{text-transform:uppercase;font-size:12px;text-align:center;background:#fff;padding:15px 0;margin:20px 0}#recipe .time span:not(:last-child){margin-right:12px}#recipe .time span:not(:last-child):after{content:";display:inline-block;height:10px;width:1px;background:#000;vertical-align:middle;margin-left:12px}#recipe .summary{line-height:1.7;font-style:italic}.ingredients,.instructions{line-height:1.7}#recipe .recipe-name{font-size:18px!important;color:#000}ul.ingsContent{list-style-type:disc!important}ol.ingsContent{list-style-type:decimal!important}.ing-section{margin-top:10px}.instructions li{margin-bottom:15px!important;line-height:1.6}#recipe .instructions{margin-top:30px}#recipe .ingsContent{padding:0 0 0 40px !important;margin:0!important}#recipe .posturl{border-top:1px solid #ccc;padding-top:10px}strong.subTitle{margin-left:15px;font-weight:700!important}.subTitle ~ .ingsContent{padding-left:50px!important}.recipe-credit{font-size:13px;border-top:1px solid #ccc;padding:10px;text-align:center;background:#fff;margin:-20px;margin-top:15px}.recipe-credit a{color:blue;text-decoration:none}.recipe-credit a:hover{text-decoration:underline}#recipe .copyright-statement{font-size:13px;font-style:italic;border-top:1px solid #ccc;margin-top:15px;padding-top:15px;line-height:1.6}@media only screen and (max-width: 550px){strong.subTitle{margin-left:0!important}.ingsContent{padding:0!important}.subTitle ~ .ingsContent{padding:0!important}}#recipe .image{text-align:center;margin-bottom:25px;margin-right:20px;float:left}#recipe .image img{max-width:250px}#recipe .recipe-name{font-size:20px !important;line-height:1.6;text-transform:uppercase;margin-top:0;letter-spacing:1px;text-align:left;margin-bottom:25px}#recipe .time{background:#fff;clear:both;border:1px solid #d7d7d7}function printDiv(a){var b=document.getElementById(a);newWin=window.open(",'printwin');var c=newWin.document.createElement('style');c.innerHTML='html{font-family:sans-serif}img{display:none;}#printbutton,.recipe-credit{visibility:hidden;display:none;}.info{text-align:center;text-transform:capitalize}.recipe-name{text-align:center}.info span{margin-right:20px}.time{text-align:center;padding:10px;border-top:1px dashed #000;border-bottom:1px dashed #000;}.time span{margin-right:20px}';newWin.document.getElementsByTagName('head')[0].appendChild(c);newWin.document.getElementsByTagName('body')[0].innerHTML = b.innerHTML;newWin.print();newWin.close()}
A few more great dishes:
Moroccan Fish with Chickpeas Roasted Salmon with Fennel Cajun Fish with Browned Butter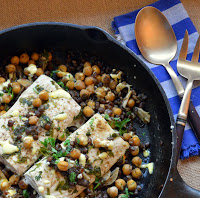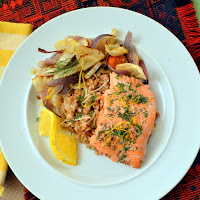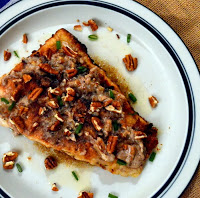 Please Pin and Share: