"Parmigiano Reggiano is best eaten daily." (A. Odenwalder)
I've had a lot on my plate this week and I wish it was just this pasta. Spring cleaning is in full force since I found out that I am going to have a full house for Passover this year! It is hard to believe that Alex came home last Thursday night from China; I know; and he already left! He is though, due back today. I am choosing to believe that he came home to see us, though he left less than 12 hours later to join his Bucknell Ski team buddies in Utah for a ski team reunion. Well, he is staying for Passover and I should count my blessings!
It was less than two weeks ago that he decided to return and in that time Zoe decided she must come from Philly to see her bro, and my parents decided to come up from Phoenix, because God knows when they might see him again! He is so popular, isn't he? And Zoe is bringing THE boyfriend, and her friends and the rest of the famille can't wait to check him out. (OK. He is very nice and I know him, but we will see how well he holds up under pressure, though I'm not too worried because he has held up under Zoe!) Wow. That was a long sentence.
The family will be together again this Passover which leaves me frantic and happy and may miracles never cease. And speaking of miracles…I was in shock the other day when I knocked THIS glass off the counter and it landed just as you see it.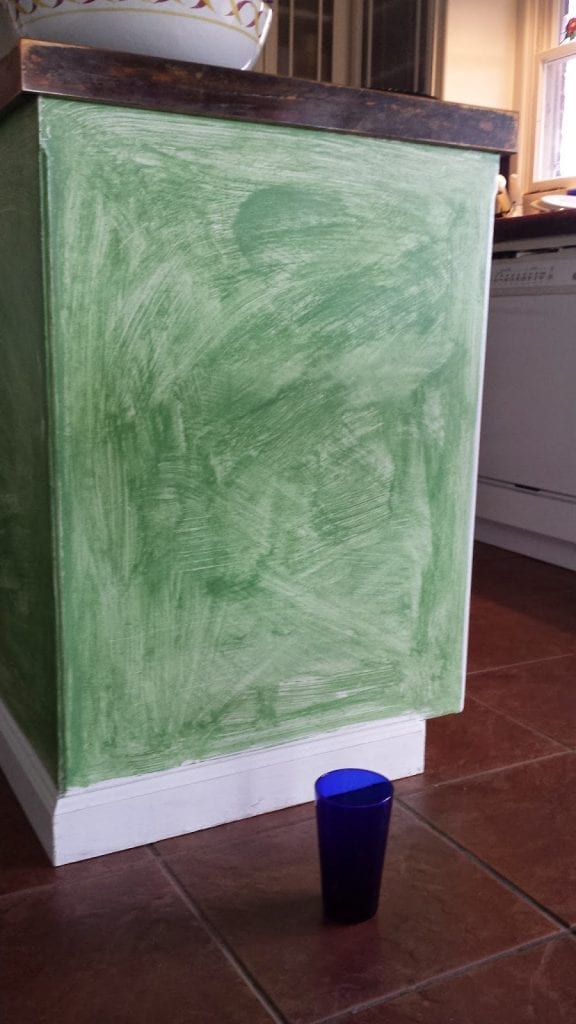 That's a miracle, isn't it? I was ready for the shatter and looking to make sure the dog was out of the way, and then I peeked and this is what I saw. I have never, EVER had this happen!
Well, Whole Foods has a lot on their plate this month too, and one of them is this incredible Parmigiano Reggiano. I've been eating this stuff ever since I realized that parmesan cheese doesn't taste like what comes out of a can. Sold in giant 85 lb wheels, Whole Foods broke new wheels open on March 7th. Each wheel carries a number, and a production date done in pin dots. A few more notes from Whole Foods:
First we choose cheese made with the season's best milk—fall and spring when grass is most flavorful. Then our chosen wheels are carefully aged and hand tended for a full two years to bring out the desirable "pleasant fireworks" on the tongue. In a world of mass-produced food products, we are proud to offer a true hand-crafted work of art.
Take a closer look at a whole wheel of Parmigiano Reggiano in our stores. Each wheel carries proof of its authenticity. During production, the future rind is impressed with the number of the "caseificio" or cheese house, production date and pin dots forming the words "Parmigiano Reggiano." The pin dots guarantee that the cheese was made under regulation of the Consorzio del FormaggioParmigiano Reggiano, conforming to its stringent standards of quality. After one year of aging, each wheel that passes the test is branded with an oval certification mark and left to finish aging. Almost every piece we cut includes part of the marked rind, so you can verify it is the wheel thing, Parmigiano Reggiano!
There are only 11 farms with an average of 35 cows per farm who produce the Parmigiano Reggiano sold at WFM; it's made in copper vats by a man named Massimo Buttura who makes only 4 wheels a day; it hails from the Reggio Emelia county (one of 5 in Parma that can own the distinction of calling their cheese this); it's aged 24 months! Check out Massimo here: https://www.youtube.com/watch?v=xW3WeVrTcD8

Each wheel is hand stamped with a number—anything under 1000 means it hails from one of the original producers of these cheese, dating back hundreds of years; those found in the Rocky Mountain region are stamped 597! Learn more about the history of the stamp and the process parmigiano reggiano has to go through to get its name here: http://www.wholefoodsmarket.com/
I do love Parmigiano Reggiano and that's no lie. Truthfully I love eating it all by its lonesome but there is nothing like the real thing added to pasta. I even use the parmigiano rinds to make broth for soup. Lesson here: Do not throw away those rinds. They are great thrown into soup pots or risotto or beans. The rinds add a ton of flavor to food, so don't waste them.
I also love making parmesan fricos. At first I wasn't going to give you the recipe because Whole Foods sells their own. I then searched their site and found
a recipe
so I figured it was safe to give you mine.Theirs are flavored simply with thyme and mine are plainly simple. These make a great Caesar salad addition, though I could just munch them all day long and be quite happy. Because of the extravagance of the real thing, a little parmigiano goes a long way.
Since I'm feeling generous because I didn't post last week, today you will find two recipes. As I said Passover is getting close, which means no pasta for 8 days. Best get it in now which is exactly what I did. Cauliflowers are gorgeous this season, so what better time than the present to give you this recipe! Mangia!
Pasta with Roasted Cauliflower, Raisins Pine Nuts and Parmigiano Reggiano
Serves 4-6
Time to Make: About 20 minutes active and 35 minutes roasting (the tomatoes and cauliflower, that is!)
Ingredients:
2 c cauliflower florettes
About 20 baby tomatoes
Coarse Salt
2-3 T olive oil
12 oz campanelle pasta, cooked according to package directions in salted water (I like this shape because it is shaped like cauliflower)
1/3-1/2 c golden raisins softened (Just cover them with hot water until soft)
1 pinch saffron, blended into 1 T hot water
4 chopped anchovies in oil
4 minced garlic cloves
1/4-1/2 t crushed red pepper flakes
1 T butter
1/4 c pasta water
3 T pine nuts
1/4 chopped Italian parsley
1/3 c Parmagiano Reggiano, finely grated
Directions:
Begin by preparing your tomatoes and cauliflower for roasting. Toss with oil and salt and place in 375 oven. Do not crowd your pan or it will take longer for vegetables to brown! You can do these in two separate pans if you want.
Boil your pasta and set it aside.
Cover your raisins with water and let soften. Let saffron dissolve a bit in hot water, too.
Heat anchovies in skillet over medium heat and cook with garlic until they break up. (I will be honest. I do not like anchovies out of the can. Cooking them to make sauce though is divine!) Add the saffron, red pepper flakes and butter after garlic is soft. Stir in your pasta water. When cauliflower and tomatoes are roasted, stir them into the pasta and add anchovy mixture and drained raisins. Garnish with pine nuts, parsley and Parmigiano Reggiano. Enjoy!
Parmigiano Reggiano Fricos
Makes 1 10 x 10 pan
Active time: 5 minutes
Baking time: About 15 minutes
Ingredient:
1 1/2 c shredded Parmigiano
Directions:
Line a 10 x 10 pan with parchment paper. Sprinkle cheese evenly over bottom of pan. Bake for 10-15 minutes in a 350 degree convection oven. This will bubble and darken. Take out and let sit until cool. Break into random pieces and try not to eat them all!
More Great Recipes: