"This overnight egg casserole is the perfect thing to wake up to. Filled with bread and wine and salami, this easy dish is perfect for company."
This is a Fast Friday and I'm ready to get outside and work in the yard. Our weather went from cool and rainy to hot overnight. Manservant is busily working on my folly-remember that? Since he was gone so much last year I've been looking at a dump in my backyard. Some might call it a construction site. He's determined that we will have a soft opening this weekend, but I think the rain may have slowed him down. This folly (an unnecessary building) yes, that really is the definition, though some might call it a she cave, has been taking a lot of his time and frankly I wish he'd just hurry up and get it finished. Truly, this little 8 x 8 space has bifold doors that open up to the outside, windows that open and close, and steps to get in, plus framed doors and windows.
I need to get the yard in shape so I have something decent to look at. Luckily Adam, who took care of my yard last year, left in it pretty good shape so I'm just keeping it tidy until he returns from having surgery. I've not told you much about Adam, but trust me – everyone needs an Adam. He painted for me and weeded for me and jumped my car for me and even fixed the screen door that Geordie scratched a hole in. Between Manservant and Adam I may never have to lift a finger again. HAH! Don't I wish that was true? Right now I'm looking at the clean up project that will be left behind when Manservant finishes my folly…
Whatever. Jumping on to this breakfast casserole…. I love these overnight dishes. Nothing is much better than waking up, turning the oven on and popping breakfast in. Slice up some melon and you are ready for that Sunday paper. This overnight dish has some great flavors. I love the hint of wine-it so ups the flavor- and the salami or pepperoni really kicks it up a notch. Check this out. Serve it to your favorite mom. Enjoy those mom's days. It's not long before they fly the coop and breakfast in bed is just a memory.
Looks like I better make myself one of these. I'll let Manservant pop it in the oven so he'll feel like he made breakfast. After all, Mother's Day or not, looks like Manservant will be on the construction site and the sooner he eats, the more he gets done! Happy Mother's Day, everyone!
A few more Egg Casseroles:
Overnight Mexican Egg Casserole Overnight Bagels and Lox Casserole Frozen Cheese Souffle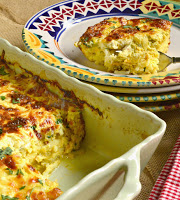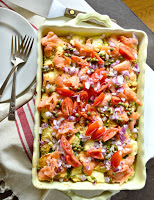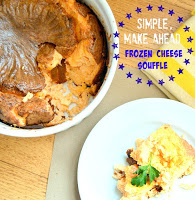 Please Pin and Share:
.recipe-inner{max-width:620px;border:6px double #009BFF;padding:20px;background:#f2f2f2;margin:40px auto;font-family:Lato,sans-serif}#recipe .info{font-size:13px;text-transform:capitalize;border-bottom:2px solid #000;padding-bottom:7px;margin-bottom:20px}#recipe .info:after{content:";display:table;width:0;height:0;clear:both}#recipe .info span{margin-top:-6px}#recipe .info .yield{margin-right:30px}#printbutton{color:#fff;float:right;background:#555;padding:5px;border-radius:3px;cursor:pointer}#recipe .time{text-transform:uppercase;font-size:12px;text-align:center;background:#fff;padding:15px 0;margin:20px 0}#recipe .time span:not(:last-child){margin-right:12px}#recipe .time span:not(:last-child):after{content:";display:inline-block;height:10px;width:1px;background:#000;vertical-align:middle;margin-left:12px}#recipe .summary{line-height:1.7;font-style:italic}.ingredients,.instructions{line-height:1.7}#recipe .recipe-name{font-size:18px!important;color:#000}ul.ingsContent{list-style-type:disc!important}ol.ingsContent{list-style-type:decimal!important}.ing-section{margin-top:10px}.instructions li{margin-bottom:15px!important;line-height:1.6}#recipe .instructions{margin-top:30px}#recipe .ingsContent{padding:0 0 0 40px !important;margin:0!important}#recipe .posturl{border-top:1px solid #ccc;padding-top:10px}strong.subTitle{margin-left:15px;font-weight:700!important}.subTitle ~ .ingsContent{padding-left:50px!important}.recipe-credit{font-size:13px;border-top:1px solid #ccc;padding:10px;text-align:center;background:#fff;margin:-20px;margin-top:15px}.recipe-credit a{color:blue;text-decoration:none}.recipe-credit a:hover{text-decoration:underline}#recipe .copyright-statement{font-size:13px;font-style:italic;border-top:1px solid #ccc;margin-top:15px;padding-top:15px;line-height:1.6}@media only screen and (max-width: 550px){strong.subTitle{margin-left:0!important}.ingsContent{padding:0!important}.subTitle ~ .ingsContent{padding:0!important}}#recipe .image{text-align:center;margin-bottom:25px;margin-right:20px;float:left}#recipe .image img{max-width:250px}#recipe .recipe-name{font-size:20px !important;line-height:1.6;text-transform:uppercase;margin-top:0;letter-spacing:1px;text-align:left;margin-bottom:25px}#recipe .time{background:#fff;clear:both;border:1px solid #d7d7d7}function printDiv(a){var b=document.getElementById(a);newWin=window.open(",'printwin');var c=newWin.document.createElement('style');c.innerHTML='html{font-family:sans-serif}img{display:none;}#printbutton,.recipe-credit{visibility:hidden;display:none;}.info{text-align:center;text-transform:capitalize}.recipe-name{text-align:center}.info span{margin-right:20px}.time{text-align:center;padding:10px;border-top:1px dashed #000;border-bottom:1px dashed #000;}.time span{margin-right:20px}';newWin.document.getElementsByTagName('head')[0].appendChild(c);newWin.document.getElementsByTagName('body')[0].innerHTML = b.innerHTML;newWin.print();newWin.close()}